Immigration is one of the most hotly contested issues of our day. While the divide may appear to be along partisan lines, that is not always the case because of just how complicated the issue of immigration is. It's about more than criminal aliens and a border wall. What about reforming the visa system? DACA? Refugees? Anchor babies? Financial aid packages for undocumented students? People on both sides of the aisle struggle with these issues. Luckily, there are a plethora of books out there on every immigration issue from every point of view. Here are some of those books to add to your informational bookshelf and inform your opinion.  
Green

Card Warrior

by Nick AdamsNick Adams had it all: charisma, energy, a promising TV career, a new organization and an approved Green Card petition. The world was at his feet.  Then came the unexpected sabotage and political persecution from one individual. It began a spiral of destruction – finances, family, health and career. He almost lost it all. Green Card Warrior is an explosive and startling exposé into the world of legal immigration and what many must endure to come to America.  Rising conservative star Nick Adams reveals how he was persecuted by the Obama Administration, and offers an incisive critique of the immigration system – both legal and illegal. This eye-opening account shows how the Obama Administration has broken new ground in its intimidation and harassment of political opponents, now using its State Department to screen and select immigrants based on their politics.  In Green Card Warrior, Adams recounts his personal tale, setting it against the larger story of the broken legal immigration system, and unfairness of illegal immigration in America today.
Adios

America

by Ann Coulter   

In 

Adios, America

 Ann Coulter touches the third rail in American politics, attacking the immigration issue head-on and flying in the face of La Raza, the Democrats, a media determined to cover up immigrants' crimes, churches that get paid by the government for their "charity," and greedy Republican businessmen and campaign consultants—all of whom are profiting handsomely from mass immigration that's tearing the country apart. Applying her trademark biting humor to the disaster that is U.S. immigration policy, Coulter proves that immigration is the most important issue facing America today.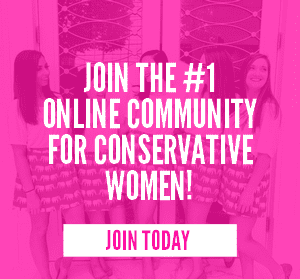 Undocumented

by Aviva Chomsky

In this illuminating work, immigrant rights activist Aviva Chomsky shows how "illegality" and "undocumentedness" are concepts that were created to exclude and exploit. With a focus on US policy, she probes how people, especially Mexican and Central Americans, have been assigned this status—and to what ends. Blending history with human drama, Chomsky explores what it means to be undocumented in a legal, social, economic, and historical context. The result is a powerful testament of the complex, contradictory, and ever-shifting nature of status in America.
Guarding the Golden

Doors

by Roger Daniels  

As renowned historian Roger Daniels shows in this brilliant new work, America's inconsistent, often illogical, and always cumbersome immigration policy has profoundly affected our recent past. The federal government's efforts to pick and choose among the multitude of immigrants seeking to enter the United States began with the Chinese Exclusion Act of 1882. Conceived in ignorance and falsely presented to the public, it had undreamt of consequences, and this pattern has been rarely deviated from since.  Immigration policy in Daniels' skilled hands shows Americans at their best and worst, from the nativist violence that forced Theodore Roosevelt's 1907 "gentlemen's agreement" with Japan to the generous refugee policies adopted after World War Two and throughout the Cold War.
The Politically Incorrect Guide to

Immigration

by John Zmirak
The crime statistics. The jobs. The inflated welfare state. The terror threats. 
The Politically Incorrect Guide to Immigration
 shines cold light on America's out-of-control immigration problem with real-life stories and incontrovertible evidence.
The

Right to Stay Home: How US Policy Drives Mexican

Migration

by David Bacon

In 

The Right to Stay Home

, journalist David Bacon tells the story of the growing resistance of Mexican communities. Bacon shows how immigrant communities are fighting back—envisioning a world in which migration isn't forced by poverty or environmental destruction and people are guaranteed the "right to stay home." This richly detailed and comprehensive portrait of immigration reveals how the interconnected web of labor, migration, and the global economy unites farmers, migrant workers, and union organizers across borders. 
Future Female Leaders is a participant in the Amazon Services LLC Associates Program, an affiliate advertising program designed to provide a means for us to earn fees by linking to Amazon.com and affiliated sites.