We live in one of the most generous and charitable countries in the world which is why we should give back to the people that keep our lives free and safe. Whether it's $1 or $100, every penny matters. Here are some places to consider donating to in honor of 4th of July.
"Our mission is to provide support to the families of those who have been wounded, injured or killed during combat operations. The families of our casualties suffer in many ways: some financially, some psychologically."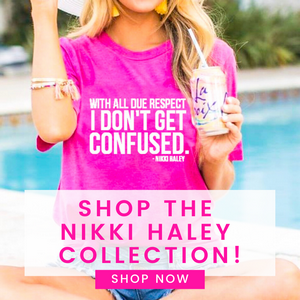 Gary Sinise Foundation is all encompassing: R.I.S.E. (Restoring Independence Supporting Empowerment) which is "

home modifications

, adapted vehicles, and mobility devices are also being provided to injured, wounded, ill, and/or aging first responders and veterans from all military conflicts." Snowball Express is another component of the Gary Sinise Foundation which is and "

organization dedicated to serving the children of our fallen military heroes, surviving spouses and guardians – our nation's Gold Star families."
"Fisher House Foundation builds comfort homes where military & veterans families can stay free of charge, while a loved one is in the hospital."
"Semper Fi Fund provides immediate financial assistance and lifetime support to combat wounded, critically ill and catastrophically injured members of all branches of the U.S. Armed Forces and their families. We deliver the resources they need during recovery and transition back to their communities, working to ensure no one is left behind."
"Guide Dog Foundation for the Blind was founded, its mission was simple: to provide guide dogs and training – free of charge – to people who were blind or visually impaired."
"

The Tragedy Assistance Program for Survivors (TAPS) offers compassionate care to all those grieving the loss of a loved one who died while serving in our Armed Forces or as a result of his or her service. Since 1994, TAPS has provided comfort and hope 24/7 through a national peer support network and connection to grief resources, all at no cost to surviving families and loved ones."
"Our mission is to give the gifts of fidelity, joy and love to both veteran and pet through companion animal adoption"
"

We believe those touched by military service can succeed at home by restoring their sense of self, family, and hope. Nationally, Hope For The Warriors provides comprehensive support programs for service members, veterans, and military families that are focused on transition, health and wellness, peer engagement, and connections to community resources."
"BWF partners with community and national programs, organizations and the military community, and advocates like you, to create healthy, positive futures for our service members, veterans and their families."
With programs like "National Veteran Intermediary(NVI)", "Veterans In Vitro InitiAtive (VIVA)", and "Stand SMART for Heroes."

"The Mission Continues is a national, nonpartisan nonprofit that empowers veterans to continue their service, and empowers communities with veteran talent, skills and preparedness to generate visible impact. Veterans possess the drive and desire to serve others, but without access to the tools needed, their potential to make meaningful impact at the local level remains untapped. On the other end of the spectrum growing numbers of communities in this country are under-resourced and being left behind. At The Mission Continues, we're on a mission to connect veterans with under-resourced communities. Our programs in cities across the country deploy veteran volunteers alongside nonprofit partners and community leaders to improve educational resources, increase access to parks and green spaces, foster neighborhood identity, and more. Our vision is for all veterans with a desire to continue their service to be part of a movement to transform communities."
Give back this 4th of July.