Image Credits: Katlyn Batts, J Crew , Ivanka Trump, Katlyn Batts, ULTA Beauty, Nordstrom, J Crew Factory, Target
We all have those days when we simply cannot decide what to wear. We scan our closets numerous times with no success. With these ten items listed below in your closet, though, you can throw together fashionable, comfortable, and professional outfits in no time. This article will help you find some closet staples that will make your life a little easier when searching for a stylish outfit.
1)
FFL shirt

I may be a little bit biased, but I think it is a necessity for every conservative girl to have an FFL shirt hanging in her closet. They are cute, classy, and extremely comfortable. As conservative women in politics, we dress up often. Some days, though, we just want to throw on a comfy tee, jeans, Jack Rogers, and head out the door. I have even dressed them up before by adding a skirt. Shop FFL tees

here

. 
2)
Pearls

Jackie Kennedy once said
"Pearls are always appropriate,"
and while she may not have been a conservative, most of us conservative ladies hold her high on our fashion icon list. Pearls are so versatile and elegant, as they can be dressed up or dressed down. You can wear them with a t-shirt or evening wear. As a college student, I understand the struggle of having a billionaire's taste with a broke college student budget. Sometimes buying real pearls may not be a possibility. Keep working hard and one day real pearls will be yours. Until then, wear your faux pearls proudly.
3)
Nude heels

Nude heels are such a staple. They match most outfits and are perfect for every season. Conservative girls are always having to dress up for rallies, fundraisers, result parties, internships, church, and the list continues. Nude heels are appropriate for all these events and can be thrown on at the last minute, when other options fail. There are so many different options when it comes to nude heels – different shades of nude, round toe, pointed toe, kitten heels, medium heels, and so on. 
4) Elephant skirt or dress

Elephants are every conservative girl's symbol. They are the mascot of our party and we wear them with pride. The FFL elephant skirts and dresses are perfect for any political function. I wore mine all the time this past election season from rallies to helping out at the local Republican fair booth. The skirt paired great with the t-shirt for the candidate I campaigned for, Representative John Bell, Majority Leader in the North Carolina House. I received dozens of compliments on my skirt and sent them all to FFL.
5)
Red lipstick

Although lipstick does not technically belong in your closet, it can spice up any outfit. Call me old school, but unless I am in a terrible mood or do not feel well, I am wearing lipstick. Finding the perfect red can be tricky and, believe me, I cannot count how many different ones I have tried. Through the countless tubes, though, I have found a few I really like.
6) Little black dress

A little black dress has slowly but surely become a staple for every woman's closet. Pretty much since "Breakfast at Tiffany's," the little black dress has been a must. The three things that are important to analyze when purchasing a little black dress are: the ability to dress it up or down, the quality, and how modest it is. 
7)
Elephant pullover

Yes, another elephant essential made the list. Here in North Carolina, the weather is crazy and unpredictable, but I can easily pop my pullover on top of a shirt and be warm in the morning and have the option to take it off later in the day. In the spring, I will be able to pair the pullover with shorts and have an adorable outfit. For the fall and spring, a pullover is a great thing to have handy, especially if you live in a climate like mine. Shop quarter zips

here

.
8)
Flats

Okay, I have to admit, I am not the biggest flats fanatic out there. I have always been one to wear heels, as my motto is that I would rather be overdressed than underdressed. Sometimes, though, my feet need a break and flats are always there to save the day. There are so many different styles of flats, but the best kinds are ones you can pair with jeans or a dress and they still look fabulous either way. 
9)
Pencil skirt

The pencil skirt is so flattering and can be created into so many outfits. It is a lovely addition to your closet, because it can be styled in a different ways and no one will suspect that it is the same skirt. These skirts can make you look stylish and professional at the same time, which is great for interviews or other occasions when you want to make a good first impression.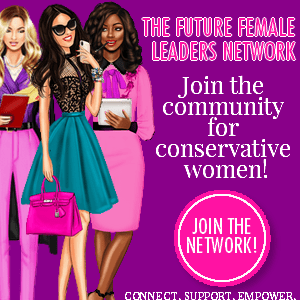 10)
Blouse

A classic dress blouse can seem like one of the most boring clothing items in the world, but it should not be underestimated. Blouses that are work appropriate, professional, and cute can be hard to find, but are so versatile. For instance you can add brooches, necklaces, or a neck scarf to make a boring blouse your own. You can also layer them underneath cardigans or blazers. Blouses are essential to any working woman's wardrobe.
CONTRIBUTOR

Katlyn is a southern belle who studies at Wingate University and loves Jesus and Marco Rubio. She will blow your mind with random history facts. You can find her listening to Frank Sinatra while leaving a red lipstick stain on her coffee cup.