Image Credits: Courtesy of the author
I was obsessed with politics in high school. I also knew I was a strong young conservative girl. There were days, like after an election, I would wake up extra early to drink coffee and watch Fox News before school. Unfortunately, there are two lies that young people with a passion for politics often believe: if you aren't old enough to vote, then you cannot make an impact, and that you're too young to know what you're talking about. These statements are beyond incorrect. Here are 10 ways you can be politically involved before you can vote:
Join your school's Young Republicans or Teenage Republicans chapter- and if your school doesn't have one, start one!
I joined my high school's Young Republicans chapter my freshman year. It was a great way to meet other conservatives in my high school, but also was a great way to find volunteer opportunities for campaigns in my communities. It is a lot easier to get in the loop when you are a part of a group. Many states also have larger state confederations of the Young Republicans groups that can connect you to even more opportunities around the state. Being a part of clubs and organizations like this also looks great on a college application.
Attend local policy meeting and community engagement events
The city I live in have "Public Policy Luncheons" every few weeks. They have policy makers for our state and region come to talk about what's going on law-making wise in both DC and in our state. Recent precentors have been our District Congressman and our Commissioner of Agriculture. Many communities have programs like this. By attending one of these, you get a chance for a first-hand update on the political happenings in your area, but you might even have the chance to have a face to face conversation with the policymakers, who tend to stick around and chat with attendees.
Learn about your city council and local government 
Your city council has much more influence on the policy that affects your daily life than you realize. Get to know who your council representative is. Most representatives are just members of the community and are very approachable. If you see them around town, have a conversation with them.
Attend local rallies
Whether you are going to a rally for one of your favorite politicians or for one of your favorite causes, they are a great way to raise awareness. It's also a great place to make contacts. I went to a rally for one of my favorite representatives my sophomore year of high school, and got to have a one on one conversation with him! He said he would love to come talk at my school. If you put yourself out there, there's no telling what opportunities you can find.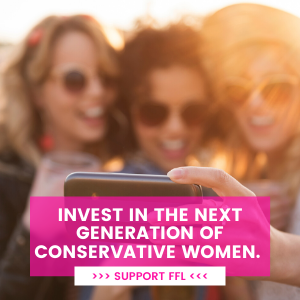 Attend high school leadership conferneces
Like rallies, conferences are a great way to meet other conservatives and make contacts. How often do you get so many young conservatives in one place? Speakers at TPUSA's High School Summit included the likes of Senator Rand Paul, U.N. Ambassador Nikki Haley, and Shark Tank's Mark Cuban. Other organizations like YAF have great high school conferences as well!
Contact your local Republican office to see when there are events you can help with
You might think that when it is not an election year that there's nothing to get involved in, but that can't be further from the truth! There are always fundraisers happening and events in the works that the office is probably looking for volunteers to help with. They love having young people in the office. Making contacts with the staff there also means you will be first on the list of people to know when candidates are looking to staff their campaign or another opportunity like that.
Read
Spend time reading a book about gun control, immigration, or whatever issue you think you may want to know more about. Read a couple, or more. FFL articles a week to stay updated on current events and issues. Being knowledgeable about what is going on and what you believe and why is half of being politically and civically engaged.
Get involved in your school's policy making
While it might not seem like the political advocacy that you had in mind, getting involved in your school's policy making process can be very impactful. Many of today's hot topics are focused on the youth of our nation, such as safety, cyberbullying, etc., and school policy is one way to address them. Furthermore, you'll make waves as a student interested in their school and how it works. Your perspective is much needed. There are not near enough students stepping up with solutions to problems you see in your school. You will gain the respect of not only your peers, but faculty and administrators as well because of your insight and courage to speak out.
Shadow someone in politics
Get a head start. Job shadow as often as you can, and shadow someone in government and politics. This may be a city council member, a legal aide, a legislator, or even a judge or lawyer. I shadowed a lobbyist my sophomore year of high school. It opened my eyes to just how many jobs there were in politics and that there are more ways to have an impact than just voting yay or nay on bills. Shadow as many different kinds of professionals as you can and you might just find your calling!
Go to the Capitol to get involved for a cause you believe in 
Lobbying can be really fun, and you don't have to be a career lobbyist to do it. Lobbyist get a bad reputation in Washington DC, but most of them are just trying to advocate for a cause they believe in. I went to my state's capitol with a group to lobby on behalf of a summer program we thought should stay in the budget. While that was the main goal of our trip, it also presented the opportunity to talk to a lot of law makers and make contacts.
Don't forget the importance of friendly discussion and debate with your peers. If you have friends who are also interested in politics, talk about current issues as often as possible. This doesn't exclude your friends who may have different opinions than you. I learned as much, if not more, from my liberal high school friends as I did from my conservative ones. You never know, you may teach someone something too.
Remember you are never too young to make an impact.