How is 2020 already knocking at the door, begging to come in? I'm already scheduling meetings and weekend vacations for 2020, and I haven't even bought Christmas gifts yet. Sure, as politically-minded young women, we're thinking a lot about the impending 2020 presidential election, but there's so much more going on in 2020 in all aspects of life. From politics to international affairs to pop culture and personal lives, here are twenty things happening in 2020 to keep an eye out for!
2020 Presidential Election in the US
Will Donald Trump get a second term, or will a Democrat take his place? Heck, who will even be the 2020 Democratic nominee?
2020 Congressional Elections in the US
Lots of senators and congressmen are up for election in 2020 and some have announced they won't be seeking re-election. 12 Democratic senators, 22 Republican senators, and all 435 representatives are up for grabs. 
Tokyo Summer Olympics
The summer Olympics head to Japan in July & August 2020. 
2020 World Expo in Dubai
The 2020 World Expo will open in the UAE in October 2020. It's being billed as  "hub for creativity, innovation, and cultural diversity" so I can't wait to see what comes out of it. 
Mitch McConnell is up for re-election
The Senate Majority Leader, from Kentucky, will once again be up for re-election in 2020, and you can bet his challenger will receive a lot of support from Democrats around the country. Will his challenger win? The odds aren't good, but McConnell will be in campaign mode all year.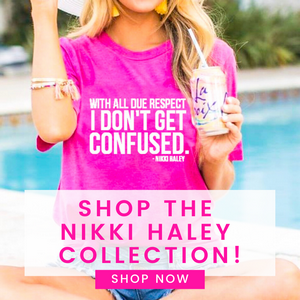 Brexit?
Britain is scheduled to leave the European Union in 2020, but will they have a trade deal? What's going to happen? Honestly, I don't know, hence the question mark. 2020 may see an official Brexit, or it may not. 
The Opening of the Yahoo! Time Capsule
In 2020, Yahoo will celebrate its 25th birthday by opening a time capsule created in 2006. Sure, it was only 14 years…but a lot has changed. What'll be in there? What will it show us about how technology has changed and the way we have grown or not grown as people?
10th Anniversary of the Earthquake in Haiti
The world will mark the 10th anniversary of the tragic earthquake in Haiti in 2020. In 2010, hundreds of thousands of Haitians died from the quake and its aftershocks and while a lot of recovery has been made, many on the island are still struggling. 
Nikki Haley Turns 48
One of our favorite conservative ladies will turn 48 in January 2020. You can celebrate by reading her new book, publishing in November 2019. 
The Washington Monument will be open for visitors again
While this is currently slated to happen at the end of 2019, it should definitely be ready to go in 2020. Tourists will once again be able to travel to the top of the Washington monument!
Taylor Swift will re-record her first five albums
Swift announced during the promo tour for her latest album, Lover, that she would be looking to re-record her first five albums, which she does not own the masters of, in the fall of 2020. 
A musical about Princess Diana is opening on Broadway
Yes, you read that right. The life story of Princess Diana, mother of Princes William and Henry, will debut as a musical on Broadway in March 2020. 

Donald Trump Turns 74
In August 2020, Donald Trump will turn 74. Will it be his last presidency in office, or will he earn 4 more years, ending his presidency at the age of 78, the oldest president leaving office?
The TV Shows Supernatural, Empire, and Criminal Minds will end
2020 will be an interesting year for entertainment. The show Empire, made even more famous by debunked claims of violence against cast member Jussie Smollett, will end. So will long-running fan favorites Supernatural and Criminal Minds. 
HBO Max will launch
While some shows end, others will begin as HBO launches their own streaming network. Friends will leave Netflix to join the service, as well as original programming. A Gossip Girl sequel series is also in the works there. 
Chip & Joanna Gaines are launching their own network
Not to be outdone, Chip and Joanna Gaines of Fixer Upper fame on HGTV will launch their own DIY home network in 2020, sure to be a big draw for long-time HGTV fans. 
11 states will hold gubernatorial elections
Among the other elections happening in November 2020, 11 states will also choose their next governors. Delaware, Indiana, Missouri, Montana, North Carolina, North Dakota, New Hampshire, Utah, Vermont, Washington, and West Virginia are all holding gubernatorial elections. 
A ton of movies will hit theatres
2019 was a good year for movies, but 2020 might be even better, because a lot of expected 2019 movies will actually come in 2020! The Woman in the Window, Artemis Fowl,  and Call of the Wild will all be adapted. Other anticipated films include Wonder Woman 1984, Black Widow, Rhythm Section, West Side Story, and more.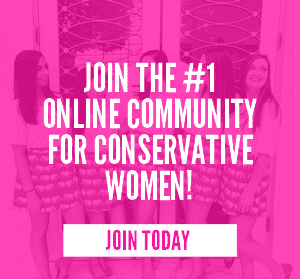 The 100th anniversary of the first Agatha Christie novel
In 1920, beloved mystery writer Agatha Christie published her first novel, of course featuring the famous detective Hercule Poirot. That book, The Mysterious Affair at Styles, will be 100 in 2020!
Legally Blonde 3?
The world was screaming when Reese Witherspoon announced she was working on a third Legally Blonde film, with an anticipated February 2020 release. Nothing has been released recently on it, but fingers crossed it is still full steam ahead!