Image Credits: Getty Images
Barbara Bush has captured our hearts as Second Lady, First Lady, and the mother of the president. To honor her memory, here are 25 facts you may not have known about her.
Barbara Bush was the oldest living First Lady, which she became after Nancy Reagan died in 2016. 
She was less into fashion that other First Ladies, and even wore $29 shoes to her husband's inaugural ball.
Barbara was the fourth cousin, four times removed of US President Franklin Pierce
After she first met George H.W., who would become her husband, she told her mother that she had just met the "nicest, cutest boy"
Barbara dropped out of Smith College two weeks before marrying George.
George H.W. Bush named three of his planes in World War II after her.
George H.W. is the first person she ever kissed!
Her interest in promoting literacy is partially due to her son Neil's dyslexia
While serving as Second Lady, Barbara wrote a book about her family-from the point of view of their dog.
While living at the White House, Barbara came down with Graves disease, an autoimmune disease of the thyroid. Her husband, strangely enough, developed the same disease a few years later, an extremely rare occurrence.
At least six schools have been named after her!
She thinks her son Jeb is too well-mannered, especially to be president.
Her daughter Robin died at a young age from leukemia.
Barbara is the only woman besides Abigail Adams to be both wife and mother to a president.
She has 17 children and 4 great-grandchildren, even though she only had five children
Barbara's secret service code name alternated between Snowbank and Tranquility
Since her marriage to George H.W., Barbara has moved almost thirty times.
Barbara's mother passed away when she was 24 and she was unable to attend the funeral since she was pregnant at the time and advised not to travel. 
While George H.W. was serving as chief of the U.S. Liaison Office in China, Barbara attempted to immerse herself in the culture and even learn the language.
She was the first First Lady to throw out a pitch at a major league baseball game.
George W. Bush's daughter, Barbara Pierce Bush, is named after her.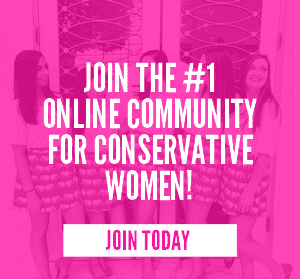 Her nickname was "The Enforcer" because she was the matriarch in charge of everything
The Bush's dog, Millie, is called the most famous dog in White House history, and her birth of six puppies earned her the cover of Life magazine.
Barbara was notorious for always wearing a string of pearls.
Before Hillary came along claiming to be our "abuela," Barbara was affectionately known as "everyone's grandmother."