Conservative women can point to a host of ladies whom they find to be inspirations in their ideology and activism. Many of them are journalists, commentators, elected officials – as well as mothers. While some people discount or trivialize the idea of motherhood, the reality is that motherhood is a
weighty
task. Mothers directly influence the next generation, and I greatly admire women – especially those involved in politics – who take hold of that calling.
Because your day of keeping up with politics is likely not complete if you do not look to Twitter for your favorite conservative commentator's insight, I would argue that you should add some conservative mothers to your follow lists. Not only is your timeline peppered with entertaining snippets of kid humor, but you receive an exceptionally unique perspective on issues from strong and empowered conservative women who are actively passing those traits along to the next generation. Here are five conservative ladies whose follow button you should make turn blue!

As a mother-to-be, the "conservative millennial" certainly deserves a spot on this list, and your follow. Wonderfully and endearingly funny, she is a refreshing voice for young conservatives. I have long since appreciated her perspective on politics, especially the unapologetic way she allows her Christian faith to flow into her political opinions. Her boldness in both her faith and politics is a phenomenal example for young, Christian, conservative women. Further, her fervent defense of life in the womb is one many conservatives can admire, and one I find specifically salient in light of her recent pregnancy announcement (congratulations, Allie!). She is a warrior for the pro-life cause, and an especially remarkable one at that.

Bethany Mandel is a conservative columnist and editor. She is unafraid to speak her mind (especially when it comes to her hatred of New Jersey, which, coming from a Jersey girl myself, is very well-warranted.) I love her perspective on conservatism, especially her frequent advocacy for compassion in politics. She is not bound by party, holding both conservatives and liberals alike to the same standard of decency. While it may land her in others' bad graces, her habitual call for humanity in our politics does not go unnoticed by those of us who still adhere to that same standard. For that, she is very much appreciated by me and others in the conservative movement.
I also appreciate her input on political issues because of her unique perspective as a home school mother to three children. In a recent edition of the podcast she and her husband co-host together (shameless plug for "That Sethany Show" on Ricochet), I was struck by the way she spoke of how she views politics and culture. She understands politics and culture to be deeply intertwined, drawing upon that reality to advocate for defending the future of our country specifically because of the fact that she has children.
Conservatives who are frustrated with the current political climate, who are aching for some normalcy in our politics and compassion among conservatives – especially in view of how these factors influence future generations – will undeniably identify with Bethany Mandel's point of view.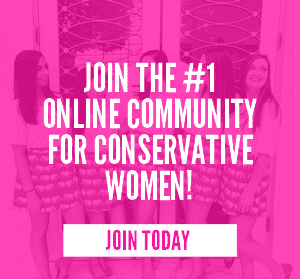 A highly influential woman to many here at FFL, Kimberly Corban consistently exemplifies what it means to empower other women, especially in light of being a mother to four. In powerfully and openly sharing her story with the world, she is an inspiration to women everywhere. She has been a tireless advocate for sexual assault victims, enforcing the truth that the issue is one of human rights, not of politics.
Her strength, drive, and success on bringing attention to the issue reverberate in view of her motherhood. The words she speaks carry a different sort of weight because the issue for which she advocates impacts people across generations. It affects both mothers and daughters, sisters and friends and beyond. Kimberly Corban has been an exceptional voice that women in each of those roles can identify with.

Conservative commentator and author Mary Katharine Ham is well-known for her work on CNN providing political insight untainted by party lines. Critical of Trump, but hopeful in the core principles of conservatism, her attitude is consistently positive but she also does not mince words (I often find myself internally – and, yes, sometimes outwardly – cheering at her commentary when she speaks on
The Lead with Jake Tapper
).
Beyond enjoying her political commentary, Mary Katharine Ham is admired by many for being a true "girl boss." She is a mother of two young girls, whose adventures together are well-documented on her Instagram and Twitter accounts. Not only are her updates on her and her daughters' outings a reflection of that positivity she emulates, but it provides a much-needed break on Twitter and Instagram from the contention of politics.
Her positivity, humor, insight, and confidence make her a phenomenal example for women across generational and political lines, and for that, we thank her. 

While this might seem like a different option than the rest, there is good cause for including the former ambassador to the United Nations on this list. Ambassador Haley recently resigned from her position (to many conservative girls' sadness). Now that she has stepped away from her work in the Trump administration, however, her Twitter account was wiped of its tweets and followers. The former government official turned private citizen is a shining example of a conservative woman working for the betterment of our country, securing the freedoms of future generations that include her two children. 
So, if any conservative ladies missed the mad dash to re-follow Nikki Haley's fresh Twitter account, now is your chance! Give the beloved conservative icon a follow.
FFL Cabinet
Liana is a follower of Christ and current communications student at Fairleigh Dickinson University. She enjoys writing, reading, and serving others.