Have you ever felt like you were in a professional rut? You may be trying to advance your career or internship search, and you're coming up empty. Now is the time when employers begin to hire interns for summer positions, and it is always a good idea to stay up to date with all of your paperwork and filings before your search begins. If you find yourself stuck and unable to push your career forward, try these steps to help you get moving again. Sometimes, a little inspiration and a fresh look at your professional portfolio is all you need to get going.
Student business cards
When applying for a job, or at a networking event, having business cards is a great way to appear professional and give out your contact information to potential employers. Many students do not have cards of their own and often scramble to produce a pen and paper to jot down a phone number or email address. Instead, look to your school's Career Center or other professional on-campus resources to check out getting business cards printed. Personally, my school offers the template, including the school logo and a general format of your contact information. Then, it's quite simple to head to your local office supply store and get cards printed.
Update your LinkedIn
LinkedIn is a great resource to have and use, but only if you update it frequently. When beginning your internship search, it is important to have the most updated information up and ready for when an employer searches you online. Similarly, once you've updated your profile, it is also important to remain engaged with your network, and to continually reach out and make new connections. Widening your scope and your network base is a great first step to searching for a great summer internship.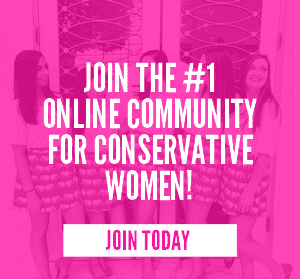 Use pre-existing connections
Do you know of someone who is an alumnus of your university who works in the field that you are trying to get into? Does someone you really admire and look up to follow you on social media? Reach out! Women, especially young women just getting into the professional world, often don't take advantage of the opportunities right in front of them for fear of appearing too forward or ambitious. Most times, alumni love to help out fellow students of their alma mater. They are a great resource to help look for a position. Message them on LinkedIn, or even direct message them on social media, and express your interest. Let them know who you are, what your connection is, and let them know you are eager to get involved and help in any way you can. In my experience, taking the initial step is always the hardest and sometimes the most awkward. However, once you've made that initial leap, you've just created another important contact to keep in your arsenal when job hunting.
Practice your elevator pitch
Talking about yourself is a surprisingly hard feat to accomplish for many people. It shouldn't be. Better prepare yourself for that initial meeting or interview by having a few sentences ready to go to talk about who you are. This is your opportunity to make a great first impression. Important information to mention is first, who you are. Putting a name to a face is so important for a potential employer. Talk a bit about your background, what you studied in school, if you've had similar work experience, and why you're interested in working for that particular person or company. Having just a few lines at the ready is a great step to be prepared, instead of searching for your words and stumbling through an awkward introduction.
Organize digital files
With school, extracurriculars, homework, and a job or internship search, your files are bound to get quite messy and jumbled. By organizing your documents and files, you eliminate the online clutter that can interfere with your mind. Create folders on your computer. File documents away based on class, organization, or application that you are currently working on. This will allow you to keep straight all of the upcoming deadlines and documents in the works. It will also allow you to reevaluate your priorities and it can show you what you are spending most of your time on. This can be extremely career-driven as it can show if you have numerous applications in the works that are yet to be completed, or if you are spending more time applying for one type of internship than another.
Taking these steps is a good way to help boost your spirits about your job search. They will also ensure that you are prepared going into the summer.
FFL Contributor

Joleen is a Contributor at FFL. She enjoys reading, going to Chipotle, and drinking copious amounts of coffee. You can find her at the library, or studying for the LSAT. Her goal is to become a lawyer, and eventually run for public office. Her role models are Nikki Haley and Sandra Day O'Connor.