Image Credits: Mark Green
In the midst of the heated debates about funding the wall on the southern border and the continued government shutdown, on Wednesday January 9
th
, 2019, President Trump signed the Women's Entrepreneurship and Economic Empowerment Act (WEEE) into law with his daughter, Ivanka, by his side. The act is a big step forward in empowering women through the economic sector. Here are five feel-good-facts about the new law.
It's for women all around the world.
It has been
reported
that there are around 150 countries that have laws that restrict woman's involvement in the economy, among other gender based disparities. The
bill
was heard in the Committee for Foreign Affairs in the House and was heard in the Committee for Foreign Relations in the Senate. This act is meant to empower women world-wide to take control of their economic future and impact. The
act
primarily aims "to improve programs and activates relating to women's entrepreneurship and economic empowerment that are carried out by the United States Agency for
International Development…".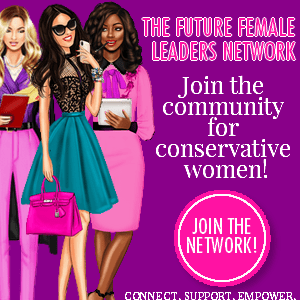 It was a bipartisan effort.
This bill was introduced by California Republican Ed Royce, who is also the chairman of the House Foreign Affairs Committee, and Florida Democrat Louis Frankel, who co-chairs the Congressional Caucus for Women's Issues, a bipartisan caucus. In the House, it was cosponsored by five republicans and five democrats. In the Senate, the bill was cosponsored by two democrats and two republicans.
It was championed by Ivanka Trump
In late 2018, Ivanka Trump announced a big initiative that she has planned for 2019 focused on economically empowering women. She
said
it was a White House, executive lead and supported initiative that focused of three major pillars she believes are crucial to enabling and empowering women economically: "Vocational education and skills training, promotion of women entrepreneurs, and 'eliminating barriers and creating enabling environments so that women in the developing world are able to freely and fairly participate in their local economies.'" With WEEE being enacted into law so early in 2019, we can expect to see lots more from Ivanka Trump as the year continues.
This initiative doesn't just help economically boost individual women.
According to Representative Frankel and Chairman Royce, the ripple effects of this bill include a worldwide economic boost, healthier societies and families, and more stable communities. Representative Frankel
said
"
This bill recognizes the imperative of improving the economic condition of women around the world. When we educate girls and empower women with the tools to support their families and add value to their communities' economy, their nations will be safer, stronger, and more peaceful." Literature on the act
says
that "Research shows that achieving global gender equality in economic activity could add as much as $28 trillion to annual global GDP by 2025."
This act gives a fresh take on gender equality and how to achieve it.
The act is focused on breaking down the barriers that women face rather than requiring gender quotas in the work force. The act has
four main goals
: establish that United States policies aim to reduce gender disparities in economic opportunity and participation, eliminate gender-based violence, support property rights for women, and help enable and empower women to take charge of their own futures.