1) Join or start a political club
If you attend a larger college, chances are there are already tons of political clubs on your campus that you can get involved with. Use your school's website or attend Get On Board Day to find out if you already have a chapter of College Republicans, YAF, YAL, Students for Life, The Luce Society, NeW, CUFI, etc. If there aren't any organizations already established on campus that you're interested in, check out the websites for one of these organizations to find out how you can get started with founding a chapter.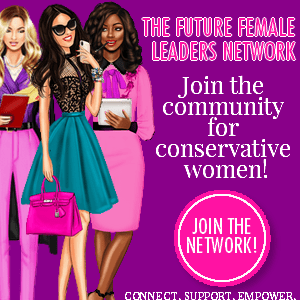 2) Attend a political conference
There are so many great political organizations that offer conferences around the country. Attending these conferences can help you meet other conservatives, network, and hear from awesome political pundits. Some of the conferences taking place this semester are:
Leadership Institute also offers a number of trainings throughout the semester, you can find more info about them here.
3) Assist with a campaign
Whether you choose to assist with a school campaign for your Student Government, a local or state campaign or a large presidential campaign (yes, it's almost that time again). Helping someone get elected can be a great way to get your foot in the door into the world of politics. Find a candidate who's message you believe in and who you believe can win, and ask how you can get involved with their campaign. This may include making phone calls, distributing campaign materials door-to-door, etc. The work can be hard, but if you find a friend that has an interest in politics to work on the campaign with you, it can be a lot of fun and you'll meet a ton of people doing it!
4) Start networking
Political organizations like Young Republicans often have state chapters and host events like formal dinners throughout the state. Search online for a political organization in your state. Find out how you can start networking with people involved with your state politics.
5) Donate to a conservative issue that you're passionate about
Whether you have extra money, or extra time to give, helping with a conservative issue that is close to your heart is a great way to meet other people who share your values. I started volunteering at a local pro-life pregnancy center last semester and the time I spend there is some of the best time I've spent on campus. Look around for organizations in your area that may be doing work that you're passionate about.
Wherever you go to school and however you choose to get involved, just start putting yourself out there, make some good friends within the movement and enjoy your new involvement within the conservative movement.
CABINET
Georgia Gallagher graduated from the University of Alabama in the summer of 2019 where she majored in Journalism and Political Science. She is currently working as a Cast Member at Walt Disney World in Florida. In her free time she can be found advocating for pro-life policies and working with single or low-income mothers. She often says that her planner is second only to her Bible and she's never caught without a cup of coffee in her hand.