For young conservatives, it can be difficult to find ways to channel all of that energy and purpose which drives us to stand firm in our beliefs and to defend our values. Especially if you're pursuing a degree or career outside of the political sphere, it can prove challenging to stay involved despite living according to the schedule, news, and conversations of a completely different field. Although there are countless ways to share your perspective, here a few flexible ways to be a positive voice in the conservative movement that don't require an absurd amount of time or money.
Vote, and please do some research prior to doing so.
Nowadays, information on candidates and their histories is literally at our fingertips. So next time you find yourself refreshing your social media feed or waiting in a line, consider using that time to read up on current events, local politics, and upcoming races instead. All in all, this doesn't amount to much of an imposition, but the payoff is immense and one of the most valuable experiences we have as US citizens.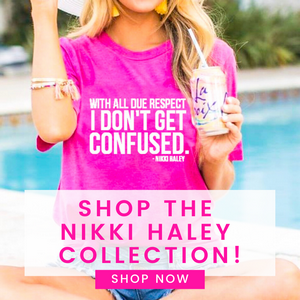 Start or join a conservative group on campus or in your community.
If you feel like you've exhausted all of your options on campus, start your own club. At least this way, you can mold the time you put into the group to fit your schedule. Or, look beyond your campus's perimeters and find the county Republicans or a similar group. Community organizations are an amazing option for anyone—even college students. By getting involved at a local level, even if you're not studying in your voting district, you can gain insight on elections and local needs/initiatives, plus you can build a network that will still be there for you when you graduate (unlike most college organizations). If even this is too much of a time commitment or scheduling conflict, you can also join our FFL Network
here
for a flexible way to learn from, relate to, and help others in the conservative movement.
Attend a peaceful rally.
What's a more succinct way of standing up for your beliefs than spending a mere day of the year rallying for a cause?
March for Life
,  which will occur on January 24, 2020, is a great option for us pro-lifers, but you can participate in rallies for every sort of cause and at locations all across the country, therefore making this option accessible and personalized.
Author articles for a conservative organization.
There are a plethora of organizations within the conservative movement which publish articles, so if you have a love for writing and a political passion that needs channeled, watch for applications to join a team or email the organization of your choice to ask more about how they choose authors or articles. A well-written article can reach people of all ages and does not have to take long to compose. FFL, for instance, has an open submission form
here
, so anyone can submit articles for our amazing team to consider.
Live out your conservative ideals in your everyday life.
Fights on social media rarely make a positive difference, effectively prove any points, or ultimately change any minds. While some things can be frustrating for sure, it is often more productive to "show don't tell." Spend your energy on actively showing other people why conservatism is successful and moral. Be a force of goodness in your workplace, campus, class, home, and community. Be open minded to converse with people all across the political spectrum. Who cares if you're the best debater or most informed citizen if you never manifest your morals or demonstrate how your values are effective in real life? Always showcase your good character, even if you don't think anyone's paying attention. Everyday conversations and encounters are what truly show how reasonable a person is how attractive a movement can be. Plus, no one worth your time could complain about having more genuinely polite people in politics.
As citizens of the United States of America, we have the distinct privilege to involve ourselves in our government. When it comes to activism, sometimes there are so many options that it can be hard to decipher what is productive enough to be worth doing while also being realistically doable. Hopefully this short list of ideas can help you find ways to integrate activism into your schedule. By all means though, never stop searching for different opportunities to volunteer, lead, and stand up for what you believe.
CABINET MEMBER
Lucy Hutchinson is a proud Pennsylvanian and daughter of Christ. She is a junior at Washington & Jefferson College and she aspires to attend medical school through the military to eventually become a dermatologist. When she's not advocating for Israel, sun protection, agriculture, or GMOs, she's probably studying or waiting around for her 21st birthday so she can obtain her concealed carry permit. (Not sponsored by Chick-fil-A but should be.)