In our generation, conservative characters in the entertainment industry are few and far between. Once in a blue moon, however, a character that is more relatable than anyone we could have imagined graces our Netflix accounts. Here's the (objectively) 6 best conservative TV characters of our generation:
Ron Swanson in Parks and Recreation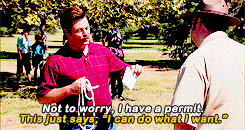 I know what you are thinking Ron is a libertarian. Okay, fine, but he certainly deserves to make the list. He believes that government entities should be privatized and he totally thinks taxation is theft. Enough said.

Ainsley Hayes in The West Wing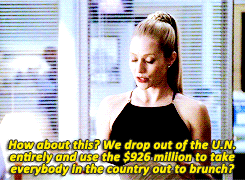 Ainsley is quick, witty, intelligent, and everything every Republican woman aspires to be. She was the sole Republican to join the Barlet administration. Her sassy monologues and her debates with Sam Seaborn were always a highlight of an episode. While her time in the series wasn't as long as us Republican women would have like, we always try to channel our inner Ainsley Hayes.
Elliot Reid in Scrubs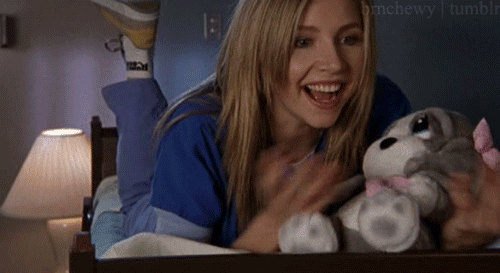 Not typically a show that focused on politics, Scrubs is a hysterical comedy that ran in the early 2000's, following the life of medical and surgical residents in their journey through medicine. Dr. Elliot Reid in particular is a memorable character, if only for her openness as a Republican. In one particular episode, she stands up in the cafeteria and announces her political affiliation to the world. She then discovers her significant other is also conservative. While no one else agrees with them, they find it mighty romantic.
Schmidt in New Girl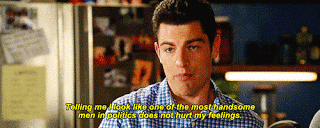 From the night he pretended to be a Romney, to the few hours he spent organizing the Hillary campaign office and using her phones to profoundly proclaim, "Paul Ryan, 2020!," New Girl's Schmidt has offered a hilarious, loveable side to conservative values. A former fat kid turned handsome lover of cardigans, Max Greenfield brings his character to life through brilliant one-liners and a personality so unique, it requires its own genre of comedy. He may have a strong dismay for the "youths," but hey, "Schmidt happens."
The Robertson Family in Duck Dynasty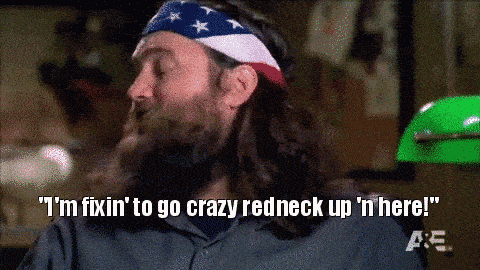 "Guns, God, and Family" seems to be the motto for the iconic camouflage-clad Robertson family of A&E's reality comedy, Duck Dynasty. While the Robertsons are not fictional characters, like most on this list, they serve as a real-life example of what it means to stand up for conservative values. They do so even in front of millions of viewers on a TV screen. Almost every episode of the show closes with the Robertson family holding hands in prayer and sharing a meal together, and they sure are proud of it.
Mike Baxter in Last Man Standing

We have a winner, folks, and much to his pleasure, it's not Hillary Clinton in the 2016 election. Tim Allen has always been a comedic genius. In his role as Mike Baxter, a father to three daughters from Denver, CO, who regularly blames America's woes on former President Obama and Hillary Clinton, he reaches new heights of hilarity. His journey as a father turned grandfather with a stanch love of country makes viewers fall in love with the Baxter family through every episode.
CABINET
Isabel is a Cabinet Member from the beautiful Rocky Mountains of Colorado and is a proud CSU Ram. Next fall, Isabel will be attending Georgetown University to pursue her master's degree. She dreams of one day serving as the US President. She loves all things small government and second amendment, and is also a Turning Point USA Campus Coordinator and a proud member of PragerFORCE.