Can you believe we're already on the last day of January? Time has flown by and we're only a couple of days away from the Iowa caucus. Even though impeachment and the election continue to dominate the news, our favorite conservative women are still making headlines — or do things that are deserving of headlines, but that's a conversation for another day. Here are  six conservative women who killed the game this week:
Former Sec. of State Condoleezza Rice Named Director at Stanford's Hoover Institution
The former Secretary of State has not slowed down since she left office – she's authored several books, sits on a handful of boards, and is an active teacher and researcher. Her next adventure will be as director of the
Hoover Institution
at Stanford University, a research center dedicated to generating economic and national security policy and promoting democracy worldwide. Rice will be the 66th director in the Institution's 100-year history and will assume the post on September 1st.
Reps. Wagner, Stefanik Speak in Favor of Paid Family Leave During Congressional Hearing
This week, the House Ways and Means Committee held a
hearing
on legislative solutions for paid family leave. Paid family leave is a topic that both sides of the aisle usually support but
struggle to agree
on the means of providing that leave. In the hearing, Representatives
Ann Wagner
(R-MO) and
Elise Stefanik
(R-NY) spoke in favor of the
Advancing Support for Working Families Act
(
H.R. 5296
). You can hear their testimony on the Committee's live stream:
here
for Rep. Wagner and
here
for Rep. Stefanik.
Dana Loesch Announces New Book
Loesch confronts cancel culture head on in her
new book
Grace Cancelled: How Outrage is Destroying Lives, Ending Debate, and Endangering Democracy.
According to the description, she will do a deep-dive into recent cases of "cancel culture" where the social media mobs decided that people, often celebrities, were cancelled for having different beliefs. She presents the argument that these actions contribute to the breakdown of the American community. Her book will be available on February 25th.
Former Wisconsin Lt. Gov. Kleefisch and WI Republican Women Prepare for 2020 Election
An
article
in
The Journal Times
this week gave suburban Milwaukee readers a peek into the lives of the conservative women working to re-elect President Donald Trump. Former WI Lieutenant Governor
Rebecca Kleefisch
was the anchor of the story. It highlighted the crucial work that Republican women do in states across the country.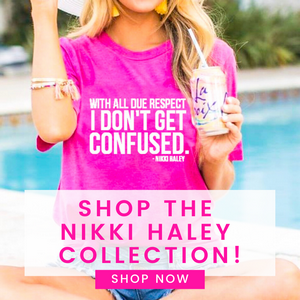 University of Minnesota Senior Megan Olson Declares for State House Seat
In late December, conservative student Megan Olson
declared
as a Republican candidate for Minnesota House District 57A, her hometown seat. Olson's platform focuses on education, healthcare, and empowering small businesses. You can connect with her on
Facebook
and
Twitter
, and if you are in the area, her campaign is hosting a kick-off in February. Best of luck!
Never miss a Conservative Women Weekly! Sign up HERE to get it delivered straight to your inbox every Friday.