Image Credits: Getty Images
"You see, the essence of America, what really unites us, is not nationality or ethnicity or religion.  It is an idea.  And what an idea it is. That you can come from humble circumstances and you can do great things, that it does not matter where you came from, it matters where you are going." (RNC Address, August 2012)
We must remember that America is not great because of which political party currently has control of the House or Senate. America is not great because of who is in the White House. America is great because of the hope this country gives to everyone who lives here. The opportunity to make something of yourself and to provide a better life for the next generation.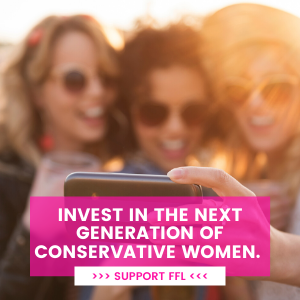 "If you're always in the company of people who agree with you, you're going to think of people who don't agree with you as venal or stupid. I constantly tell my students that if they're in the company of people who always say "amen" to what you say, find other company. And that is the source of illiberalism, when you are unable to listen to someone who thinks differently. That's when democracies are in trouble." (Interview with RealClearPolitics, May 2017)
If someone disagrees with us, they are not our enemy. Instead, they give us an opportunity to understand their point of view while also defending our own. When you must explain your principles to someone who disagrees with you, you'll often leave being more affirmed of your views on a matter.
"You might not be able to control your circumstances but you can control your response to your circumstances." (RNC Address, August 2012)
Things don't always go the way we hoped they would. How you respond in these times of difficulty or confusion determine your character. Don't let your circumstances define your life.
"When somebody underestimated me, it made me want to prove them wrong." (Interview with Huffington Post, January 2005)
Don't let someone else's opinion of you shape your opinion of yourself. Let it motivate you to become the person you want to be.
"If you are overdressed, it is a comment on them. If you are under dressed, it is a comment on you." (Extraordinary, Ordinary People: A Memoir of Family)
As a rule of life, don't ever be the most under dressed person in the room. When you look good, you're more confident and the people you interact with will see that and they will have confidence in you too.
"We need to move beyond the idea that girls can be leaders and create the expectation that they should be leaders." (Interview with Parade, March 2014)
We, as a society, must stop being surprised when we find out a woman is serving in a senior level position. Stop wondering if she's able to balance a demanding job with her responsibilities as a mother. Stop questioning if she's as capable of doing the job as a man would be. Instead, let's expect women to be ambitious and seek these leadership roles.