Every June, the United States celebrates Pride Month, a chance to celebrate the myriad of ways people love other love and show support for lesbian, gay, transgender, bisexual, and queer Americans. Pride month is also a chance, in my eyes, to show that sexuality knows no political affiliation. While people one one side of the aisle like to accus ones on the other of various misdeeds, and we can all admit that some things (aka: The AIDS crisis) were poorly managed, we can also celebrate the fact that people are loving who they love and voting based on their political affiliation instead of their sexual orientation.
I often hear that LGBTQ individuals would never vote conservative, but we all know that isn't the case. People are complicated, people vote for a variety of different reasons, and coming out as gay doesn't equate to coming out as a liberal.
Here are six LGBTQ conservatives, or conservative-ish individuals, to know this Pride Month.

Robert J Kabel
The former chairman of the Log Cabin Republicans,
Robert J Kabel
is now the chairman of the DC Republican Committee. He was the first openly gay chairperson of any state-level Republican Commitee. He's had a long career in the Republican Party, working for years under
President Ronald Reagan
and then for Senator Richard Lugar and Senator Paul Fannin. He's a graduate of Vanderbilt Law School, a lawyer and lobbyist, and holds a master's degree in tax policy.
Tammy Bruce
Tammy Bruce
is a conservative talk radio host and writer. She's a Democrat convert who worked on Clinton's 1992 campaign, but voted for George W Bush in 2000. Bruce runs her talk radio show successfully, and independently, for years. She has written for and been profiled in various outlets, including the Washington Times, USA Today, the New York Times, Esquire, and The Advocate. She's authored three books, is a PhD candidate at Claremont, and says
she has found
"conservatives to be more tolerant, more curious and more understanding of those who are different to them than I ever did when ensconced in US liberal leadership."
Peter Thiel
Though he was known in 2016 for his
conservative
(and largely libertarian) support, Peter Thiel is better known as one of the founders of PayPal and its former CEO. He's an entrepreneur and venture capitalist. Thiel was one of the co-founders of the Stanford Review while he was a young man on campus. Thiel supported Ron Paul in the 2008 primary, before ultimately supporting John McCain in the general election. In 2016, Thiel originally supported
Carly Fiorina
before supporting Trump and serving as a delegate for him at the Republican National Convention. Thiel also served on
Trump's transition team
and has supported numerous conservative candidates.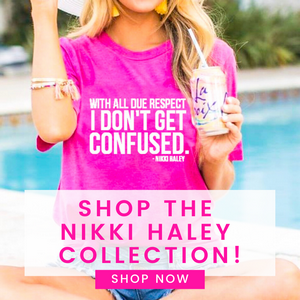 Richard Grenell
Richard Grenell
is an American diplomat who has held several positions with the US government. As of April 2020, he was the acting Director of National Intelligence and the US
Ambassador to Germany
. His appointment as acting DNI made him the first openly gay indiviaul to serve in a presidential cabinet. Grenell has also worked in media and was a spokesperson for the
United Nations
and 2012 presidential nominee
Mitt Romney
. He is also a cancer survivor and graduate of the Harvard Kennedy School of Government.
Robert Gilchrist
Like Grenell,
Gilchrist
is an American diplomat. As of the writing of this article, he is the US Ambassador to Lithuania. He previously worked for the embassies in Sweden and Estonia. He is polylingual and has had a long career in the State Department. Gilchrist previously led the Office of Nordic and Baltic Affairs in the Bureau of European and Eurasian Affairs,and was the Deputy Political Counselor at the US Embassy in Iraq. Because of his dedication to diplomacy, he's not the typical "conservative" you see espousing the party line, and he has served under both administrations, though he was
nominated
to this position by President Trump. He's included here because of his excellent work in his position under the Trump administration.
Jim Kolbe
Jim Kolbe
served as a Republican member of Congress from 1985 to 2007, representing the state of Arizona. He even worked as a page of Senator Barry Goldwater in his youth. He came out in 1996 after
being outed
by individuals who did not agree with some of his votes in Congress. At that time, he was only the second openly gay Republican to serve in Congress. He was also the first openly gay individual to address the Republican National Convention, which he did in 2000. He currently serves on the board for the
Committee for a Responsible Federal Budget
and is an adjunct professor.