Image Credits: Getty Images
Like it is for most households around the country, the most wonderful time of the year at the White House is filled with joy, traditions, and extensive planning. Check out these fun and festive facts about Christmas at one of the most well-known houses in the world!
The first White House Christmas celebrations were held in 1800 by John and Abigail Adams.
President Adams decided to hold a party for their 4-year old granddaughter, Susanna Adams and government officials' children were invited to the party. This would become the first, large Christmas party held at the White House.
Andrew Jackson had an indoor snowball fight in the White House.
What was supposed to be a small, intimate affair ended up being one of the most elaborate White House parties to be thrown. Andrew Jackson decided to throw a Christmas party for all of the kids at the White House. This included an indoor snowball fight and a fancy dinner. The "snowballs" were made out of a special type of cotton ball.
The blue room White House Christmas tree tradition started in 1912.
Started by President Taft, the official White House Christmas tree began to be place in the blue room every year. 49 years later, First Lady Jackie Kennedy would add onto the blue room Christmas tree addition and started having a theme for the official White House Christmas tree every year. The First Lady chose a "Nutcracker" themed tree for its first year. All of the ornaments were based off of the popular Christmastime ballet,
The Nutcracker.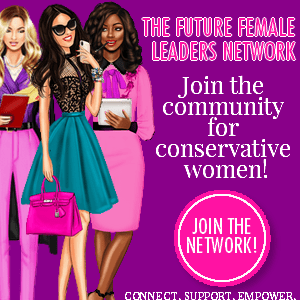 The White House Christmas tree has come under a few scandals in its day.
While one would think a Christmas tree wouldn't have too much scandal involved, there has been plenty of scrutiny revolving the tree. In 1899, President William McKinley was urged by many citizens to not have an official White House Christmas tree due to conservation efforts. President Nixon caught some criticism for having a star on top of the tree as a sign for peace. President Clinton also had criticism for having a decoration made of two stockings, one labeled "Clinton", which was filled with presents, and the other labeled "Newt", which stood for Newt Gingrich, and was filled with coal. Finally, in recent years, President Obama had criticism for having an ornament with China's communist leader, Mao Zedong's picture on it.
Teddy Roosevelt completely banned Christmas trees from the White House.
Due to the President's conservation efforts, there were no Christmas trees allowed in the White House during Roosevelt's presidency. However, his son, Archie Roosevelt, secretly brought in a tree, decorated it, and hid it in a small closet.
You can volunteer to decorate the White House for Christmas every year!
Okay, if this doesn't sound like the best volunteer job ever then I don't know what is. Each year, a select group of people get asked to volunteer to decorate the White House for Christmas, with them working for five days starting on Thanksgiving night. In order to apply, one must write a letter to the White House explaining why they want to help, how they could help, and any experience they have in decorating. Usually people who get selected also write multiple letters to show interest. Applications are accepted all year round, so start prepping soon.
CABINET
Elise is a Political Science student at Arizona State with dreams to go to law school and be the next Elle Woods. You can find her watching Fox News, online shopping, or drinking an absurd amount coffee while talking about conservative values and Ronald Reagan.