New Year's 
resolutions

, for many of us, are not laughing matter. They're commitments to bettering ourselves in the new year and require a lot of self-awareness. We have to know ourselves to know not only how we can improve but what is feasible for us to commit to. For example, I know I cannot commit to going to the gym seven days a week even if I know I should exercise more. Therefore, making that 

resolution

 is just setting myself up for failure. Instead, I would make a 

resolution

 to walk 15,000 steps each day, or drink a gallon of water a day, or something like that. But let's be honest. I've been making, and mostly keeping, 

resolutions

 for about six years now and I'm running out of ideas. I'm tired of committing to a new exercise regime or a number of books to read and calling it a 

resolution

. I want to commit to something deeper, something bigger,and something I know will change my life.
So, with a little time left before I have to make those 
resolutions

, I've started doing some research. I'm a reader, in case you didn't realize that, so I immediately turned to books that are about changing your life but aren't necessarily 

resolution

 based. I read The Happiness Project by Gretchen Rubin and loved it, but it didn't always apply to me. I'm a grad student working a job and barely dating myself, let alone married with two kids in NYC and writing books, but I still found helpful insights buried in that book. So I looked for similar books, books about changing and becoming a better and more authentic you, and I've committed to perusing them some before deciding on my official 2019 

resolutions

 and I hope that exploring some of these books will help you too make smart 

resolutions

 in 2019 and beyond.
Better Than Before: What I Learned About Making and Breaking Habits–to Sleep More, Quit Sugar, Procrastinate Less, and Generally Build a Happier LifeThe author of the blockbuster New York Times bestsellers, The Happiness Project and Happier at Home, tackles the critical question: How do we change? Gretchen Rubin's answer: through habits. Habits are the invisible architecture of everyday life. It takes work to make a habit, but once that habit is set, we can harness the energy of habits to build happier, stronger, more productive lives. So if habits are a key to change, then what we really need to know is: How do we change our habits?Better than Before answers that question. It presents a practical, concrete framework to allow readers to understand their habits—and to change them for good.
You Are a Badass Every Day: How to Keep Your Motivation Strong, Your Vibe High, and Your Quest for Transformation UnstoppableFor anyone who has ever had trouble staying motivated while trailblazing towards badassery, You Are a Badass Every Day is the companion to keep you fresh, grateful, mighty, and driven. In one hundred exercises, reflections, and cues that you can use to immediately realign your mind and keep your focus unwavering, this guide will show you how to keep the breakthroughs catalyzed by Sincero's iconic books You Are a Badass and You Are a Badass at Making Money going
The Financial Diet: A Total Beginner's Guide to Getting Good with MoneyThe Financial Diet is the personal finance book for people who don't care about personal finance. Whether you're in need of an overspending detox, buried under student debt, or just trying to figure out how to live on an entry-level salary, The Financial Diet gives you tools to make a budget, understand investments, and deal with your credit
The Little Book of Hygge: Danish Secrets to Happy Living Embrace Hygge (pronounced hoo-ga) and become happier with this definitive guide to the Danish philosophy of comfort, togetherness, and well-being. Why are Danes the happiest people in the world? The answer, says Meik Wiking, CEO of the Happiness Research Institute in Copenhagen, is Hygge. Loosely translated, Hygge—pronounced Hoo-ga—is a sense of comfort, togetherness, and well-being.The Little Book of Hygge introduces you to this cornerstone of Danish life, and offers advice and ideas on incorporating it into your own life
The Know-It-All: One Man's Humble Quest to Become the Smartest Person in the World The Know-It-All recounts the unexpected and comically disruptive effects Operation Encyclopedia has on every part of Jacobs's life — from his newly minted marriage to his complicated relationship with his father and the rest of his charmingly eccentric New York family to his day job as an editor at Esquire. Jacobs's project tests the outer limits of his stamina and forces him to explore the real meaning of intelligence as he endeavors to join Mensa, win a spot on Jeopardy!, and absorb 33,000 pages of learning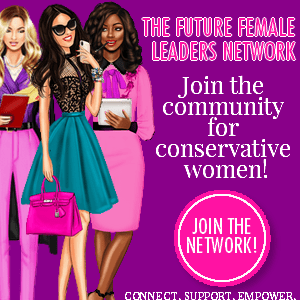 Fervent: A Woman's Battle Plan to Serious, Specific, and Strategic PrayerYou have an enemy . . . and he's dead set on destroying all you hold dear and keeping you from experiencing abundant life in Christ. What's more, his approach to disrupting your life and discrediting your faith isn't general or generic, not a one-size-fits-all. It's specific. Personalized. Targeted. So this book is your chance to strike back. With prayer. With a weapon that really works. Each chapter will guide you in crafting prayer strategies that hit the enemy where it hurts, letting him know you're on to him and that you won't back down. Because with every new strategy you build, you're turning the fiercest battles of life into precise strikes against him and his handiwork, each one infused with the power of God's Spirit.
So Close to Amazing: Stories of a DIY Life Gone Wrong . . . and Learning to Find the Beauty in Every ImperfectionThis is a book celebrating the incredible, awesome, special individual within each of us. It's also a book for anyone who has ever mismatched her shoes or trimmed her own bangs when a professional might have been a better choice or added too much soap to the washer and watched it overflow. So Close to Amazing is a collection of hilarious and heartfelt reflections on getting it almost right―and how, instead of giving up, we can choose to simply embrace our real selves right where we are. It's a story of transparency and honesty and recognizing that perfection is completely overemphasized and overrated. It's about grace and learning from mistakes and rejoicing in every victory, no matter how small. Because when you find joy in the "you" God created you to be, you'll discover the amazing that was there all along.