Dr. Miranda Bailey – Grey's Anatomy
Your gender does not define your role in society
Miranda Bailey is the definition of girl boss. In a male dominated profession, Bailey is the first woman to become Chief of Surgery at the hospital. She has a husband and a child and still manages to rise to the top, completely on her own accord. She leads her colleagues, both male and female, with grace, poise, and the occasional tough love. Miranda Bailey shows women everywhere that your gender does not define you as a leader. Bailey takes every role she is put in seriously and shows that she can and will take the world by storm. 
Carrie Bradshaw – Sex and the City
Your true self is your best self
Carrie Bradshaw doesn't let others define her – ever. With her quirky personality and unique style, Carrie never hides who she is. Sometimes it gets her in trouble, but Carrie embraces her personality for better or worse and never compromises it for another person. Not even a guy. As women, the world consistently tries to define how we can dress, who we can love, and what we can say. Take a lesson from Carrie and don't let these voices drag you down. Someday, someone will embrace you crazy, messy personality and love you for it.
Leslie Knope – Parks and Recreation
Live every day with a full heart
With one of the most cheerful and pleasant dispositions of any fictional character, Leslie Knope shows just how much a full and happy heart can make a difference. Positivity goes a long way towards increasing your own happiness and the happiness of your interactions with other individuals. Leslie shows the world that being a girl boss starts with who you are as a woman: kind, passionate, giving, and full of confidence and love for others. Changing the world, defying stereotypes, and becoming the leader you've always strived to be is about your spirit and how you choose to live each day.
Olivia Pope – Scandal
You are in control of your own destiny
As possibly one of the most sought-after people in Washington, D.C., Olivia Pope constantly has other people trying to tell her where to go and what to do. They try to tell her what her next steps are going to be and where her life is going to go from here. Despite all of that, Olivia constantly takes control of her own life. She and she alone decides what happens next. Olivia demonstrates to women around the world that you don't have to let others tell you where to go. You are capable of defining your own destiny. Take the next step because
you
want to, not because the world is telling you to.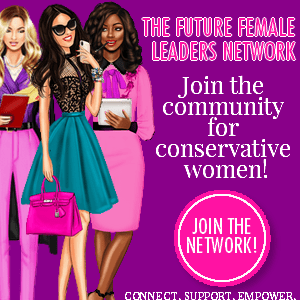 Elle Woods – Legally Blonde
Don't let anyone else determine your worth
A strong, successful woman, Elle Woods encounters a nasty professor who tries to put her down and damper her success because of her personal decisions. She combats an ex-boyfriend who expresses
little to no faith in her ability to both go to law school and be a successful, "worthy" woman. Despite the odds working against her, Elle manages to rise to the top and graduate Harvard Law School with honors. She doesn't let those with little faith affect her determination, drive, and ultimate success. If we embrace the Elle Woods inside of us, we will all come to realize that it doesn't really matter what others tell you. You can and should work against the odds and negativity to achieve your dreams, no matter how big. Don't let someone else get in the way of your success. As a wise professor once said, "If you're going to let one stupid prick ruin your life, you're not the girl I thought you were."
Annalise Keating – How To Get Away With Murder
It's okay to not have it all together
In public, Annalise Keating looks like the Queen of the World. She runs her classes and law firm like the girl boss we all strive to be. In private, she's not quite as put together. Her personal life and secrets eat away at her. While the circumstances she puts herself in may not be the best, Annalise does teach us one thing – you don't have to have it all together to be a girl boss. It's okay to cry, it's okay to break down, and it's okay to hide away from the world a little bit. In some instances, "fake it 'til you make it" is a useful life motto. Annalise lets us all into a little secret: people don't really know if you have it all together in your personal life and they don't
have
to know.
Andy Sachs – The Devil Wears Prada
Do the "dirty work," it makes a difference
Instead of working in the glamorous fashion world, Andy was running errands day and night as Miranda's every beckon call. Knowing how to rise to the top, though, Andy embraced the dirty work. She was there every second of every day for her boss and eventually, the boss noticed. Andy is the quintessential example of what it means to work for what you want. Being a girl boss doesn't always mean doing the glamorous work. Sometimes, it means working hard days, long hours, and seemingly meaningless tasks. If it gets you to where you want, it's worth it. Someone will notice. It may not come easy, but if you put your head down, work hard, and be humble, the rest will come to you.
FFL Cabinet
Emily is an aspiring Elle Woods with a hint of Nancy Reagan. Searching for cute dogs on instagram is only a side hobby to politics. When she's not teaching people about conservatism in Starbucks, you can catch her meeting princesses at Disney or binge watching Gilmore Girls and The West Wing for the millionth time.