Tis the season – the wedding season that is! It's about that time of year to start gearing up for the spring and summer weddings ahead. There are bridal showers to attend, gifts to select, and hotels to book.
There's a unique season of life that everyone faces – somewhere in their mid twenties – when all their friends are getting married or engaged and there are tons of nuptials on the calendar. This year, I'm taking on that season of my life with a whole new perspective – as a wife. After my July wedding this past year, I have a whole new appreciation for weddings and what really goes into them. Here's some insight on things the bride really wants you to know as you prepare to attend her big day!

Weddings aren't for first dates


As a bride, it was important to me to recognize every face at my wedding. Not to mention, weddings are expensive! Depending on the bride (and who is picking up the check), plus ones aren't always extended to everyone – especially those not in relationships who will know multiple people at the event. If you didn't get one, know it's not to spite you, it's to be able to have a bar and not go bankrupt. It's also usually intentional, please respect that and don't bring a crasher.
We truly DO appreciate you coming


Okay, being the bride is wonderful – truly, but it's also hard. Imagine a room full of 100-200+ people, all there to talk to you! It's overwhelming and a lot to take in. If we don't seek you out or get a chance to spend a ton of time with you, it's not because we don't love you, it's because we are being pulled in every possible direction.
Let our photographer do their job!


We've all seen the Facebook post – a professional photo ruined by everyone's phone in the air. Please respect the couple's wishes and keep your phone away during the ceremony. Your face will look much better and our professional photos will be far better quality. BUT, take all the photos you want at the reception – we'll thrive on those while waiting for our professional photos to be ready.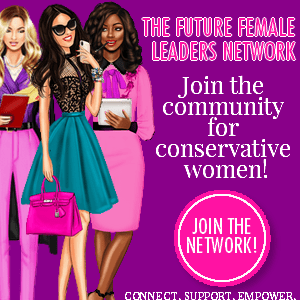 We don't expect a gift


At the end of the day, you were invited because we love you and we want to share this moment with you. Especially for the younger or out of town guests, we know that money can be tight. Honestly, you weren't invited for a gift. That being said, a card would be appreciated. Just a handwritten note or something to let us know you're thinking of us will mean just as much – and we won't have to wonder if your gift/card got stolen or lost.
Ladies, please leave the white at home


White, ivory, pearl, eggshell, off-white, etc – please just leave it all at home. If you have to wonder if something is too close to a bridal color, it probably is.
Oh, the open bar


If the wedding
doesn't
have an open bar, try to remember that it probably just wasn't in the budget. They cost thousands of dollars, and while open bars are fun, the wedding is about the couple – not the bar. If there
is
an open bar, please keep it together, don't embarrass anyone.

Have so much fun!
Join us on the dance floor, mingle with our friends, take in every single moment. We spent months to years planning every single detail of our wedding day, and we did this as much for our guests as ourselves. We want you to have the most amazing night, celebrating with us!
MANAGING EDITOR
Lauren is one of our managing editors here at Future Female Leaders. When she is not editing FFL articles, you can find her color coding her whole life in her Lilly Pulitzer agenda. She's a southern girl who loves Hokie football and isn't afraid to be politically incorrect, so consider this your trigger warning.