I'm in the middle of searching for my first "big girl job," and I've noticed that most employers require experience. Even "entry level" positions require 1-2 years of relevant experience. Although you're not going to graduate college with 5 years of experience in your field of study, there are ways to enhance your resume during your time in college. It's never too early to start working toward your goals. Start enhancing your resume before you receive your degree, you won't regret it. 
Internships and co-ops
Internships are the best way to enhance your resume and gain relevant experience to your field. Many colleges also offer college credit for internships. If you're interested in working for a specific company after graduation, check out their internship opportunities. Be warned, many applications close months before the internship begins. Make sure you're prepared for deadlines.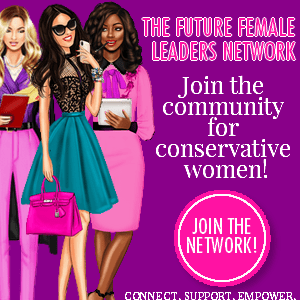 Leadership positions
Find a student organization you're passionate about and run for a leadership position. You can serve your organization while enhancing your resume. If you're interested in finance or accounting, serve as a finance chair. Future CEO? Run for president of your organization. Many organizations also have marketing chairs today, a perfect fit for social media gurus. Leadership opportunities also allow you to network with peers and professionals. 
Volunteer
Volunteering is a great way to enhance your resume while controlling your hours. Serving others through volunteering shows your character while adding experience to your resume. If you love a specific subject, try your hand at tutoring underprivileged kids. Passionate about your religion? Serve through a local church.
Freelance
Working for yourself can enhance your resume. I have coached my sport since I was a freshman in high school, giving me 7 years of experience doing something I love. While this is irrelevant to my career, many jobs want to know if you're going to commit to them long-term. I took it off of my resume after gaining relevant experience, but it helped me land an internship in my field. You can also freelance in your field of study by offering your services to others and marketing yourself. Don't be afraid to promote yourself. 

Contract Work
Many companies offer contract work for business/marketing/writing related fields. If you want to be able to work on your own schedule, gain relevant experience, and make money, contract work is for you. Simple search your favorite job searching site and add "remote" or "contract" at the end. If you do contract work, keep in mind that you'll have to pay taxes at the end of the year when you budget. 
National organizations
Joining nationally recognized organizations is a perfect way to enhance your resume whether it's greek life or an honors society. National organizations are recognizable, and your future employer may be able to connect with you by being a part of the same organization. Plus, these organizations can help you gain leadership skills and provide volunteer opportunities that I talked about above. Most majors have a national organization as well that will help you gain knowledge of the industry while building your network. 
Part-time Jobs
Even if you don't work in your field, many employers like to see a wide variety of experience. During my last interview for a job in my field (public relations), we spent a significant amount of time talking about my job as a cashier because customer service is important to most organizations. Part time jobs give you experience while allowing you to make money. While the job may not seem relevant to your future career, you'll learn something from the experience. Who knows, you may love your part-time job and work your way up in the same company. 

Learn a new skill
YouTube is full of tutorials on how to do everything from photo-shopping pictures to playing an instrument. You can teach yourself a skill you've been wanting to learn to add to your resume. If you want to learn a skill that will benefit you in the future, look up your career goal and read some job postings. See what skills employers are looking for in your field, and work on those. 
CABINET
Whitney is a senior majoring in communication at Mississippi State University. When she's not preparing for law school, you can find her online shopping or planning a trip to Disney World. She loves Ronald Reagan, traveling, and all things preppy.