Welcome to our latest installment of Conservative Women Weekly! With a busy news cycle this week, we had a lot of stand out moments from conservative women. Here are 5 of them.
2A advocate Antonia Okafor Cover speaks at Virginia gun-rights rally
Antonia Okafor Cover, founder of Empowered 2A and director of outreach for Gun Owners of America, gave a brief speech at Monday's Virginia Citizens Defense League gun-rights rally. The rally, which some media outlets incorrectly
accused
of echoing the deadly Charlottesville riots, was a peaceful gathering of Second Amendment advocates. Cover underscored the idea of peace in her speech, reminding the crowd the right to bear arms is fundamentally American, one that is granted to law-abiding citizens. Her message spoke to the need for the rights of all to be protected by government, because they are ordained by God. You can watch her three-minute speech on her
Instagram
page.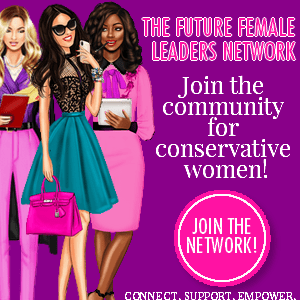 Jeanne Mancini brings together people from all over the country to celebrate life
Today, Jeanne Mancini once again brought together a coalition of pro-life men and women from around the country to March for Life. Mancini, president of the March for Life organization, joined her pro-life army together under the theme "Pro-Life is Pro-Women" in a timely reminder that the pro-life cause is a feminist one. In advance of today's event, Mancini
spoke
on The Daily Signal Podcast about the theme echoing the centennial anniversary of the 19th amendment, noting:
"It's a great opportunity to go back and look at the suffragist, the early feminist, the early female leaders who recognize the inherent dignity of women and the inherent dignity of the unborn. We're not at odds with each other and they had a really good understanding about that."
Republican Dalia Al-Aqidi announces Congressional run against Congresswoman Ilhan Omar
Last Thursday, Dalia Al-Aqidi, a Muslim refugee from Iraq,
announced
that she would run for Congress against Ilhan Omar, a controversial freshman Congresswoman from Minnesota. Al-Aqidi is running on a
platform
grounded in unity and bridging the partisan divide that she says has been exacerbated by Omar's rhetoric. With extensive foreign policy experience as a reporter and much more, Al-Aqidi offers insight and expertise that has been missing in Omar's leadership. Al-Aqidi has a difficult primary ahead, with a
crowded
field of six Republicans, but her unique experience and hope for unity could prove essential in the fight to flip the district red.
Nikki Haley celebrates her birthday
Our conservative woman icon, former Ambassador Nikki Haley, celebrated her birthday this past Monday! Beloved by people all across the Republican Party, Haley was showered with well wishes and kind words from so many,
including
another GOP female favorite, Congresswoman Elise Stefanik. Happy birthday from all of us at FFL, Ambassador Haley!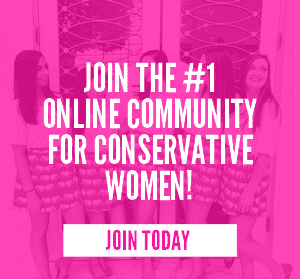 Bonus shoutout: FFL Cabinet Member and Conservative Women Weekly's very own Jillian Kinder named to the Teen Vogue 2020 Youth Voter Committee
Excuse us while we fangirl over our very own Jillian Kinder! She
announced
via Twitter this week that she was named to the
Teen Vogue
2020 Youth Voter Committee, which
seeks
to amplify youth voices about politics during "one of the most important presidential elections of our lifetimes."Jill is the only conservative woman among the bunch, and we're so excited to see her giving us a good name during a time when misconceptions about Republican women run rampant. Best of luck, Jillian!
Never miss a Conservative Women Weekly! Sign up HERE to get it delivered straight to your inbox every Friday.
FFL Cabinet
Liana is a follower of Christ and current communications student at Fairleigh Dickinson University. She enjoys writing, reading, and serving others.