In the last year, sexual misconduct in the workplace has taken center stage. In the wake of the #MeToo movement, women have spoken up to demand safety and comfort in their environments. While this has been beneficial for employees across industries, one group has been left behind-civil servants. Today,
one and five women
working for our government
experience sexual harassment, while just eight percent believe corrective action was taken against their abuser
. Our civil service functions with little accountability and few protections for employees speaking out against wrongdoing. This creates a system that protects abusers and silences victims on the taxpayer's dime.
In an effort to protect employees from wrongful termination, union litigation has made the process for removing poor performing employees timely and complex. While this was meant to protect employees, it has actually protected toxic and abusive employees.
In the wake of the #MeToo movement, private sector employers have become more aware of sexual misconduct. It has caused industries to quickly  remove employees labeled as abusers. In the public sector, it is so difficult to remove public sector employees. Because of this, managers instead opt to transfer bad employees to a different area of the agency.
Unfortunately, moving the problem does not solve the problem. It only increases the number of victims.
An
October 2017 House Committee on Oversight and Government Reform
report
concluded that a lack of clear and consistent guidelines for handling sexual misconduct left employees vulnerable to punishment while abusers were easily protected.
The report provides a case study from the National Park Service (NPS). It explains,  "On June 14, 2016, the Committee held a hearing on oversight of the NPS… The investigation followed complaints from 13 current and former NPS employees from the River District. They wrote to then-Secretary of the Interior Sally Jewell and submitted declarations describing incidents taking place over a period of 15 years, which they believed showed evidence of 'discrimination, retaliation, and a sexually hostile work environment.' The OIG investigation corroborated the claims of the complainants and found evidence of a long-term pattern of sexual harassment and a hostile work environment in the [Grand Canyon National Park's] River District. It also identified an additional 22 other individuals who reported experiencing or witnessing sexual harassment and hostile work environments while working in the River District."
After the misconduct was uncovered by this 2016 federal investigation, several employees were forced to resign. Unfortunately, the report continues to note that a follow up investigation found that the NPS River District re-hired several of the employees dismissed for their abuse. They even refused to renew the contracts of the employees who signed the letter to Secretary Jewell.
During
another
hearing regarding sexual misconduct and a lack of accountability within the NPS, the committee discovered several employees originally "forced to resign" instead simply switched parks. One employee was moved to several parks, with several allegations of sexual misconduct made against him at each one, before being able to retire having served full career with the NPS.
Stories like this are common.
The termination rate within the private sector from 2005 to 2017 was
17.27 percent
. During the same period in the public sector, the termination rate was only
3.37 percent
and the termination
for cause
rate was only
.53 percent
.
When employees know there is little to no chance of them ever being removed from their position, there is little deterrent against hostile behavior.
Earlier this year, the
Federal Emergency Management Agency (FEMA)
came under fire as a high ranked personnel chief, Corey Coleman, was found to have been hiring women he met on dating apps. He placed them in offices with former fraternity brothers he thought they would engage with romantically. Coleman attempted several inappropriate relationships with female employees. In fact, he attempted to fire one woman who rejected his advances.
An investigation found Coleman had been engaging in this activity for
years
. The agency failed to investigate complaints against him from as early as 2015. Coleman led hiring's at the agency since 2011. Employees claim he fueled a hostile environment where sexual harassment was the norm.
Our civil service needs a full scale shift away from the cultural attitudes that protect abusers and put women at risk.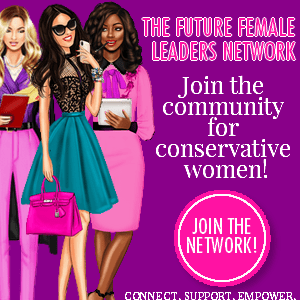 To take a small step in this direction, House Representative from Georgia Barry Loudermilk introduced the
MERIT Act
to Congress last year. This bill expedites the removal process for employees found guilty of abuse. It also provides supervisors with greater discretion to reprimand bad behavior. Perhaps most importantly, this bill upholds and strengthens whistle-blower protections.
The women who tried to speak out against abuse at the Department of Interior and FEMA had their voices silenced. The process for bringing their abusers to justice was simply too complicated, timely, and inconsistent for management to care. Even when the cases were seemingly clear cut, management could be the biggest offender and protected itself. It is easy to complain about taxpayer money being wasted or misused. In these cases, it is far worse. Taxpayer money is being used to pay the salaries of harassers, abuses, and hostile employees. Every American should agree that our civil servants deserve a #MeToo movement too.