Andrea Kaye is a daily radio host on AM 1170 The Answer, based out of San Diego, and a political commentator known as "Dynamite in a Dress" because she tells it LIKE IT IS! Andrea is a regular contributor and guest host on TV and radio shows like Tipping Point on One America News Network,  America Trends TV on You Too America Network, CNN, Fox 5 DC & San Diego, KUSI News, The Dr. Drew Show on KABC, The Ed Schultz Show on RNT, and more. Follow Andrea Kaye by visiting

andreakayeshow.com
Andrea has always been my personal "political consultant", someone I look up to and trust when it comes to forming political decisions. She is a phenomenal communicator and has a strong following with countless fans, many of whom are regular commentators on her Facebook page. I'm honored to share Andrea's answers to these interview questions with you! —Jordan
You've always helped me come to my own political decisions. What are some resources you recommend watching, reading, or listening to that help you form political opinions?
Andrea Kaye:
Too many people parrot what others have told them and accept opinions from others as fact.  I believe in individual responsibility as citizens and voters. That means doing the work of research and to have your opinions formed from individual study.  For example; the word socialism is tossed around by many who have no idea its meaning. People make statements about "rights" having no knowledge of the Constitution.  My list combines business and politics, and not enough people know the basics of economics.
Now that the mainstream media have blurred the lines of editorial and news, it is necessary for people to research for themselves.  Don't turn to "news" to be educated. Once you're educated, you will know when you read articles, watch a broadcast, etc. whether it is actual journalism, progressive opinion, conservative opinion or propaganda.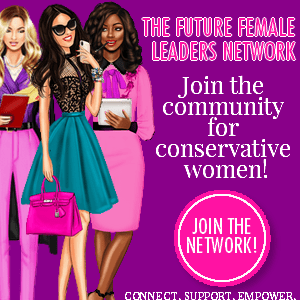 Here's a few of the most influential for me:
The Communist Manifesto (the most important of all, as it details the truth about the system the left is seeking and why we must fight against it)
The US Constitution
The Federalist Papers
Democracy in America
by Alexis de Tocqueville
The Wall Street Journal & Bloomberg News for business and economics
Liberty and Tyranny
by Mark Levin
Sites: Daily Caller, Conservative Review, Breitbart, Gateway Pundit
TV:  One America News, FNC, NewsMax
Radio:  Mark Levin
What advice would you give a conservative young woman who is picked on by peers for having conservative beliefs?
Andrea Kaye:
First, remember that while it may seem personal, it's not really.  They're making it seem that way to use emotions as a tool. That's why it's so important to have strong core beliefs that are fact based in response.
When your beliefs are your own, not what has been fed by others, but based upon your own research and knowledge, you have a foundation that can withstand the storm, the onslaught of attacks. Then, when attacked, it's important to respond with facts, not emotions, on which the attackers are always based. When you have facts on your side, and we do, then you can have the confidence to know that whatever is thrown you way you can handle. Bullies want an emotional reaction to their attack.  When you stand firm, and respond calmly and firmly with facts, they are the ones who crumble. It all goes back to studying and knowledge. Liberals propagate opinion as fact and prey upon the uninformed. It helps to have a few facts ready for each topic. I am not ashamed to whip out my phone where I have some facts at the ready! And of course, deliver the facts with a smile.
What are some fun stories from your radio show?
Andrea Kaye:
For us at the studio, our fun is the times we have to laugh at ourselves.  Live radio is set up for all sorts of embarrassing situations. Pretty much every week, I forget the mic is on and people can hear me during the breaks and I get caught rambling about food. One day they heard me tell my producer about how I had to do the Heimlich maneuver on myself after choking on a green bean.  Charming, right?
Doing shows on location is super fun, especially election nights from "Election central" at Golden Hall in San Diego.  Everyone is there, from media to candidates. And so are hecklers. I love when they show up with their clothes covered in bumper stickers, waving signs and yelling nonsense out of their bullhorns at me while I'm live on air!  I just wave and smile! At least they're engaged and active, instead of sitting home and not bothering to participate.
My longest standing crush is on Benjamin Netanyahu, PM of Israel. One of my dear friends is an impersonator and does a phenomenal Bibi, so I invited him on.  I thought people would figure out pretty quickly that it wasn't Bibi, because he was saying all sorts of silly stuff, making jokes about Obama and flirting with me.  Phil is a comic with a website called Shock and Oy. It was meant as a funny segment. But people were believing it, which made it even funnier. (My show is interactive since I broadcast on facebook live as well as the radio, so I could see how people were responding to the impersonation).  Funny to think that to this day people still believe Benjamin Netanyahu actually came on my show to talk about knish.
But that wasn't as funny as his next impersonation. It was his impersonation of Bernie Sanders campaigning for a tax on each toilet flush during the 2016 primaries that just had everyone howling. Of course Producer Todd had to get in on it with his sound effects.  Boys will be boys. The weird thing is, they knew immediately that it wasn't really Bernie. Although it's not outside the realm for Bernie Sanders to want to tax each toilet flush. The audience responses to both segments were as funny as Phil.
My favorite fun segment of all time was when my entertainment reporter called in about Oprah Winfrey's dad having to pay $70,000 to his ex wife after getting busted for going to a Prostitute named "One Tooth" and threatening to shoot her.. Yep.  You read that right. Vernon Winfrey, dad to the most famous and influential woman in America not only went to prostitutes, but one named One Tooth? Did she really only have one tooth in her head?
I didn't know what topic my reporter was going to go with each week.  I wasn't prepared for that one! I started laughing so hard, I couldn't stop or catch my breath.  My producer was frantically trying to find a picture of "One Tooth" and laughing his head off too.  I don't think Oprah thought it was as funny as we all did. My long time listeners still remember that segment and laugh about it!
What is an area of compromise you think could be made between the political parties?
Andrea Kaye:
 I think the answer is should vs could.  Not sure the Democrats are signaling a desire for compromise.  But one area that should be easiest to find it is illegal immigration and securing the border.  It wasn't that long ago when Democrats from Bill and Hillary Clinton, to Harry Reid, Diane Feinstein and President Obama all stated the need to secure the border and stop illegal immigration, due to the economic and security risks.  Senator Obama went so far as to say that English should be the official language of America. Why the change, especially when the majority of Americans want an end to illegal immigration? President Trump made a generous offer to DACA recipients in exchange for a wall when GOP had control of both houses of Congress.  The Democrats refused. With the GOP still in control of the Senate, I think they would be willing to work with the Dems on DACA if they helped fund the wall and also worked on legislation that stops the abuse of our asylum process and ending birthright citizenship. The GOP has proven to be willing to compromise on immigration, tax reform, healthcare and more.  
You're a great political commentator. What was the path you took to get you where you are now?
Andrea Kaye:
 It's been a long and winding road.  I became interested in politics as a kid.  I was the 8 year old who used to argue politics with my Uncle Jake, the Army Colonel.  The family thought he was crazy for engaging with me, but I thank him for taking me seriously.
I entered LSU as a Political Science Major, with focus on political philosophy vs government.  My plan was law school and ultimately becoming a prosecutor. One of the greatest aspects of American culture and our system is our rule of law.
But after my 2
nd
year, I got a job selling timeshare in the French Quarter and fell in love with sales and business.  So I ended up changing my major to business, which coincidentally later served my political commentator work even more than my studies in Poli Sci.  So much of the genius of our founders is economic and free market based.
During my years in Corporate America I did media, from training videos, to print ads to radio.  As I progressed in my career, travel became too much, so I decided to let go of the sales management part and focus on media.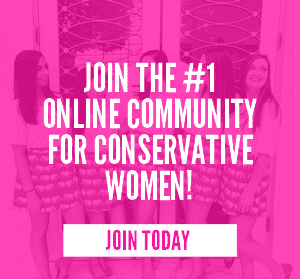 I produced and co-hosted multiple business radio shows, which promoted the best of American entrepreneurship and educated listeners about economics and free markets, but without the political policy aspect.
So my husband suggested I start my own show, focused on the Constitutional Conservatism that I am so passionate about.  Initially, I put a toe in by partnering with Steve Becker and launched "Becker and Kaye". That lasted about 6 months until Becker attacked me on air for my conservative views, and I took over the show.  Becker went bye bye.
That's when I took the step of creating "The Andrea Kaye Show", trusting that the Lord would provide some ground under my steps and He did.
Because from there I met NewsMax Host and Trump Media Advisory Board Member, Dr. Gina Loudon, who gave me my start in TV Commentary by asking me to be her dedicated Guest Host for America Trends TV.  That incredible blessing propelled me, my brand, and the radio show forward more than anything. I am still humbled by Gina trusting me with her show, and graciously sharing that opportunity with me. Media is a cutthroat business, with many fighting for limited real estate, especially in conservative media.  She taught me within media how to "pay it forward", to do your best, bless others and be blessed.
What would you like young conservative women to know? What would you like them to know about you?
Andrea Kaye:
I would like young conservative women to know that while this may seem a difficult time to be conservative in America, that actually makes it the BEST time to be conservative.  What an opportunity that young conservative women have to influence our culture and nation!
When we're young we think it's important and good to "fit in" and not stand out.  But standing out, by standing up for what you believe in, is the space in which you find your gifts, your purpose, and your strength.
It's where leaders are born.  And we need young conservatives to lead us back to the core principles and values on which this country was founded.  One person can make a difference. Know that it can be you.
I would like them to know that I'm just like them.  Getting older doesn't mean that you have all the answers and have everything figured out.  It doesn't mean that you no longer make mistakes. You just try to not repeat the old ones.   
Self-love is a life journey. I am still learning to love myself and my flaws, like most young women.  Like other women, I know what it means to face attacks, hardships and mistreatment. There were many over the years who tried to silence and control me, but I persevered and have found my voice, refusing to allow others to define me.  
I rely on my faith, friends and family to help.  I want them to know that the older I get the more I treasure other women.  That family is not about DNA, but about people who truly love you unconditionally and will be there for you no matter what. Men are wonderful!  God made us as perfect partners for men. But He also created differences between us, so remember sisterhood. I am blessed to be loved by some amazing women, my "sisters by choice".
I no longer worry about the next steps of my journey, because I know who I have by my side.
CABINET
Jordan Orris works in political marketing for some of the nation's top conservative candidates and nonprofits. She is an alumna of Auburn University and Ole Miss. Originally from Henderson, Nevada, she enjoys SEC Football, reading, and politics.