Image Credits: Demi Lovato / Instagram
As a Christian woman, it can be extremely discouraging to seek spiritual growth with so many people criticizing and judging you. For
Demi Lovato, a celebrity self-described as a Christian with Jewish ancestors, being in the spotlight compounded this criticism. She recently
posted
photos on Instagram following a trip she was gifted to visit Israel. There, she was baptized in the Jordan River,
volunteered
at the Shalva National Center, visited
Yad Vashem
, and more. Demi is well-known for being a superb singer, but is also very vocal about her struggle with drug abuse, mental health, and body image. In a YouTube Original documentary, "Simply Complicated," Lovato was very candid about these struggles and her story as a whole. So when Lovato captioned her Instagram posts about the "sense of spirituality and connection to God" which she found in Israel, fans and strangers alike
reported on
and rejoiced in her journey for "renewal," peace, and healing. Especially after enduring so many struggles in her life, Lovato has been in the hearts of many, and
Christians
in particular were uplifted to know how great of an impact Lovato's baptism and spiritual journey had on her.
Yet it wasn't long before support was superseded by backlash by the general public and mass media, bringing Lovato to apologize for her trip. Some fans were outraged because Lovato had been given this trip free of charge, suggesting that those sponsoring her were making a political statement. Regardless of whether or not that was the case, Lovato herself did not view the trip as political (as she stated in her apology), nor did she post anything political about the Israeli-Palestinian conflict. But even if she had, she should not have been shamed into apology nor regret.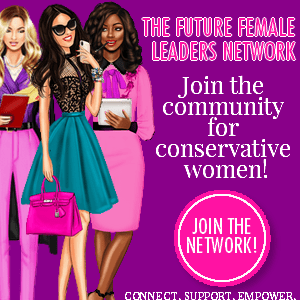 In the apology she posted on her Instagram story, Lovato
said
:
"

I'm extremely frustrated. I accepted a free trip to Israel in exchange for a few posts. No one told me there would be anything wrong with going or that I could possibly be offending anyone. With that being said, I'm sorry if I've hurt or offended anyone, that was not my intention. Sometimes people present you with opportunities and no one tells you the potential backlash you could face in return. This was meant to be a spiritual experience for me, NOT A POLITICAL STATEMENT and now I realize it hurt people and for that I'm sorry. Sorry I'm not more educated, and sorry for thinking this trip was just a spiritual experience."
I understand that the pressure to apologize would be hard on anyone, especially someone unfamiliar with the Israeli-Palestinian conflict and unrelated to politics, but Lovato should not have felt forced to do so. Prior to backlash, she obviously did not link her spiritual trip to politics, so it is saddening to think that every time she looks back on this journey she once cherished, she'll feel shame and confusion. 
This apology is proof of how toxic polarized people can be, for Lovato was drawn into the political realm by other people, even though she was not political herself. It is very common to hear people complain about celebrities being too political nowadays, but even when Lovato avoided doing so, people forced her into political conversations. Not only that, but they made her feel as if it was her misconception for "
thinking
this trip was just a spiritual experience," because the tense suggests that she now no longer views it as such.
We live in an extremely polarized world, so it is saddening to see anyone apologize after embracing unity and compassion, as Lovato did when she posted about Yad Vashem and Shalva National Center. Judeo-Christian values and cooperation tie so much of the population together and it was undoubtedly inspirational to see Lovato showcase them. Israel is home to people of all three Abrahamic religions, and to see it in such bad light is discouraging to say the least. Especially considering other countries in the Middle East, the fact that people of all religions, lifestyles, and ideologies are welcome there is an amazing feat.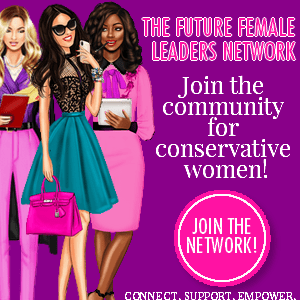 Even if she had announced a political take on either side, Lovato should not have needed to apologize. Whereas Lovato saw Israel from a firsthand perspective, people who have only "seen" Israel from the narrow and cloudy lenses of the press made her feel this pressure to apologize. Demi apologized for "not [being] more educated" on the subject, yet she was the one who took advantage of an opportunity to broaden her horizons an experience Israel herself. Though it is true that she could not have seen everything in the short amount of time she was abroad and that she was not going to educate herself politically, she no doubt learned something in the process.
Thankfully, Demi Lovato did not delete her posts about Israel. This story is testimony to the fact that following any faith journey is trying and will be met with criticism, whether or not you feel it correlates with the situation. Demi should have been able to visit Israel without being overcome with so much resistance that she felt the need to apologize. Hopefully Lovato eventually ignores any regret she feels in this situation and that she continues to embrace the grace she felt from God in Israel. I empathize with any guilt she may have felt after passionate people addressed her with bias backlash, but I honestly wish she would have stayed strong in her knowledge that this trip was solely for the intention of faith. After all, "what's wrong with being confident?"
CABINET MEMBER
Lucy Hutchinson is a proud Pennsylvanian and daughter of Christ. She is a junior at Washington & Jefferson College and she aspires to attend medical school through the military to eventually become a dermatologist. When she's not advocating for Israel, sun protection, agriculture, or GMOs, she's probably studying or waiting around for her 21st birthday so she can obtain her concealed carry permit. (Not sponsored by Chick-fil-A but should be.)