It seems like 2016 was only yesterday, but we're already gearing up for the 2018 senate races. That's right. It's election season once more. 34 senators in total, a third of the Senate body, are seeking re-election in 2018 for another six-year term. 24 Democrats are up for election, along with 2 Independents who side with Democrats and 8 Republicans. Right now, the Senate is broken down to 47 Democrats, 2 Independents, and 51 Republicans.  With Trump's low approval ratings, and Congress's dismal ratings, it is hard to accurately predict the outcome of some of these races and if control will stay with the Republicans. Therefore, if you're really passionate about keeping the Senate red, then go out and get involved with campaigns you can make a difference with! It is crucial that Republicans not lose any seats. Wouldn't it be nice to pick up some new ones as well?
Jeff Flake (R-AZ)
Jeff Flake and Donald Trump seemed to be always going for each other's throats. Few people were surprised when Flake announced he would not be running for re-election in 2018.  Martha McSally, Joe Arpaio, and Kelli Ward are  running for Flake's seat on the Republican side. The primary is at the end of August.
Dianne Feinstein (D-CA)
Dianne Feinstein really has become a more popular figure for her role in the Comey hearings. Now she will defend herself to stay in her Senate seat another term. She will be 85 years old in 2018. Feinstein is currently the oldest sitting Senator, but she is running for re-election. 
Chris Murphy (D-CT)
Like Feinstein, Chris Murphy has been working to get his name out as an outspoken anti-Trumper. Now that he is up for his first re-election campaign in Democratic Connecticut, it is unlikely that he will lose, though he does face challenges from within his own party and from the Republican Party of Connecticut.
Tom Carper (D-DE)
It won't be too exciting of a race in Delaware, where on incumbent Democrat, Carper, squares off against one Republican challenger, a local businessman named Chuck Boyce. It was rumored that Joe Biden might get back into politics and run for the Senate again in this race, but is doesn't look likely. In fact, it is far more probable that Biden will instead run for president in 2020. Carper will be 71 in 2018.
Bill Nelson (D-FL)
Florida has always been an interesting state to watch politically, and 2018 will be no different. Bill Nelson is running for his fourth term in the Senate, but he may face some tough opposition. From within his own party, he faces Tamika Lyles, an Air Force reservist and the first African-American woman elected to the Supreme Court of Alabama. On the Republican side, while it is not official yet, Nelson may face Florida Governor Rick Scott, who's gubernatorial term ends in January of 2019, just in time for him to be sworn in as a senator. Trump would certainly love it if Scott threw his hat in the race, and it would make the race quite interesting.
Mazie Hirono (D-HI)
Hawaii has never really been a "state-to-watch" and 2018 doesn't look to be any different.  Hirono has been in the Senate since January of 2013 and doesn't have any strong challengers in her race, so she'll likely continue in her Senate role through 2024. Hirono is the first US Senator born in Japan and the first Buddhist senator, though she considers herself non-practicing.
Joe Donnelly (D-IN)
Joe Donnelley has been in the Senate since 2013 and is running for re-election in 2018. However, he may lose his job, if rumors are correct. Politico called the Indiana Senate race "t
he GOP's best opportunity to seize a Senate seat from Democrats." Some of the Republicans declared against Donnelly so far include former State Representative Mike Braun, libertarian Andy Horning, and Representatives Messer and Rokita.
Angus King (D-ME)
Another 2012 winner running for re-election in 2018, Angus King of Maine will definitely face a challenge for his second term. Some possible candidates on the Republican side include Maine Governor Mark LePage, supported by Donald Trump, and Eric Brakey, a Maine State Senator. Maine's other senator is Republican Susan Collins, so Maine is a split state currently.
Ben Cardin (D-MD)
Ben Cardin is running for a third term to represent Maryland in the US Senate. Both Senators from Maryland vote with the Democratic Party, though the current Governor is Larry Hogan, a Republican, so it's hard to call the race too early.
Elizabeth Warren (D-MA)
Trump's favorite senator, Elizabeth Warren, is running for re-election in 2018, despite many hoping that she'll run for president in 2020. Some of her potential Republican challengers include State Representative Geoff Diehl, founder of Better for America John Kingston, and former Governor and Vice Presidential nominee Bill Weld.  Warren is pretty popular among her liberal constituents, so she is favoured in the race.
Debbie Stabenow (D-MI)
Now that we know Kid Rock isn't running, the path seems clear for Stabenow to return to the Senate for a fourth term. However, if any of her potential challengers really go in on the race, they could unseat her. 
Roger Wicker (R-MS)
You don't hear a lot about elections in Mississippi, and 2018 likely won't be any different. Republican Roger Wicker is running for a second-term in a solidly red state and doesn't face much competition. There is almost 100% chance of a  win for Wicker.
Claire McCaskill (D-MO)
Two-term senator Claire McCaskill is making a bid for her third term in 2018. McCaskill will face Josh Hawley, who is currently the Attorney General of Missouri.
Jon Tester (D-MT)
Montana is one of the 2018 states that might be able to be flipped to red in 2018. Democrat Jon Tester is running for a third-term and will face challenges from Republicans including former candidates for state office Ron Murray, Al Olszewski, and Matt Rosendale. 
Amy Klobuchar (D-MN)
Minnesota is an election hot-spot this year. Along with a special senate election and a governor's race, Amy Klobuchar will be running for a third term in the US Senate.  
Tina Smith (D-MN)
Tina Smith was recently sworn into the US Senate as a replacement for Senator Al Franken, who resigned in light of sexual harassment and assault allegations coming to light, some with photographic proof. Smith was appointed by the governor of Minnesota to fill in for Franken while they prepare for a special election, which will line up with the normal 2018 senate election held in Minnesota for Klobuchar. Smith has already declared that she will seek the full term held by Franken, though she may face challenges from others.
Deb Fischer (R-NE)
Nebraska is a solidly red state, so Deb Fischer probably isn't sweating her bid for a second term in the US Senate too much. In the 2012 election, Fischer won 88 of 93 Nebraska counties and is very popular among the more rural voters. 
Dean Heller (R-NV)
Republican Dean Heller is considered an "at risk" candidate in 2018 as he is a Republican senator in a state won by Hillary Clinton in 2016. As you might remember, Trump insinuated several times in the past year that Heller was at risk of losing his seat. Some of his potential Democratic challengers include Representative Jacky Rosen and former Las Vegas fire captain Jay Craddock.
Bob Menendez (D-NJ)
New Jersey is going to be an interesting state to watch this year. Senator Menendez is running for a third term, but he is also still dealing with a recent corruption trial that ended in a mistrial due to jury deadlock. Whether or not the prosecutors refile charges, Menendez's challengers will have a lot of fodder for campaign ads.
Martin Heinrich (D-NM)
New Mexico's senate race is not expected to be too exciting. Democrat Heinrich is running for a second term and will likely win. 
Kirsten Gillibrand (D-NY)
Another race that likely won't flip at all, Kirsten Gillibrand is running for a second term in the Senate. No strong candidates have come out against her, though it was once rumored that Caroline Kennedy would run against her. Gillibrand is a Democrat sweetheart who will likely be a key player in their 2020 presidential strategy as well.
Heidi Heitkamp (D-ND)
North Dakota's senate election could result in a seat flip if Heidi Heitkamp doesn't play her cards right. She is currently running for a second term but Donald Trump won North Dakota by 36 points, so it'll be interesting to see how the polls shake out. 
Sherrod Brown (D-OH)
Ohio will be fun to watch in 2018! Ever the swing state, Ohio's Sherrod Brown is the only Democrat currently elected statewide. It will be a fight for him to keep his seat for a third term. 
Sheldon Whitehouse (D-RI)
Whitehouse is running for a third term in 2018 and will likely keep his job since Rhode Island is solidly blue.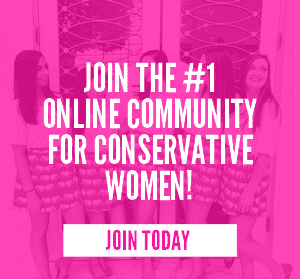 Bob Corker (R-TN)
Bob Corker announced in 2017 that he would not run for re-election in 2018, and Representative Marsha Blackburn is running in his place. The race is not guaranteed for anyone, but the Republicans are favored.  
Ted Cruz (R-TX)
Former Presidential candidate Ted Cruz will seek a second senate term in 2018. One of his only challengers is Representative Beta O'Rourke. Cruz is expected to win.
Orrin Hatch (R-UT)
Senator Orrin Hatch announced in early 2018 that he would be retiring from the senate and not seeking re-election in 2018. Mitt Romney will be the Republican running in his place and he is favored to win. 
Bernie Sanders (I-VT)
America's craziest grandfather Bernie Sanders is back in campaign mode as he hopes to win a third term in the senate. Sanders won 71% of the vote in 2012, so it's unlikely he's going to suddenly lose in 2018. 
Tim Kaine (D-VA)
Hillary Clinton's vice presidential running mate is now running for a second term in the senate since his White House dreams didn't shake out. 
Maria Cantwell (D-WA)
Washington will be home to another unexciting senate race in 2018. Cantwell is expected to win her fourth term easily in the solidly blue state and no real challengers have risen against her.
Joe Manchin (D-WV)
West Virginia's senate race is shaping up to be interesting. Manchin would love to win a second full term in the Senate, but he's made a lot of his constituents anxious and polls say that the race is a toss-up. 
Tammy Baldwin (D-WI)
Tammy Baldwin is running for a second term in the same state that gave us Scott Walker and Paul Ryan and conservatives are throwing a lot of money at the race to push her out of the senate. Potential challengers include State Senator Leah Vukmir and Representatives Mike Gallagher and Glenn Grothman.
John Barrasso (R-WY)
Republican John Barrasso is seeking another term in the senate and will likely win easily in his solidly red state.