When I was a senior in high school, the 2016 presidential primaries were in full swing, and I happened to be in an AP U.S. Government course. I was all set to attend college as a journalism major, but I soon realized that reporting wasn't really the path for me.
As I began to more consciously develop my political beliefs, I found an unlikely resource: a
Twitter account
called Future Female Leaders. I immediately began to admire the "Cabinet" members, a group of women were loud and proud – in the best way – about their opinions. I had always been a bit shy, so it was important to me to see that I wasn't alone, and there was a whole community of women out there just waiting for me to join. During a high school calculus class, I applied to be a blog contributor.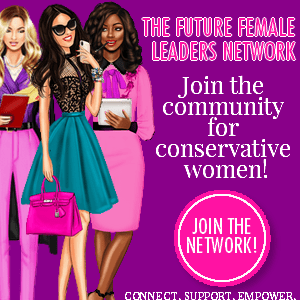 Some time passed, and I started college at a large state school in Pennsylvania, where I quickly realized that as a conservative, I was definitely in the ideological minor on campus. I found this to be a great opportunity to expand my horizons and hear other perspectives, but I did wish for a like-minded community as well. That fall, I received an email that I was accepted into FFL's contributor program, and I was thrilled.
Writing has always been something I enjoyed, so soon, I was writing blogs almost constantly for the site. I enjoyed writing light listicles as well as some more involved blogs in addition to my schoolwork freshman year. So, when FFL's founder Amanda asked me if I wanted to become a Cabinet member, I didn't hesitate for a moment.
I've been in FFL's Cabinet Program for more than three years now, and I wouldn't trade this experience for anything. Since that moment in senior year calculus, I've met so many incredible women because of FFL and have grown so much professionally. I've attended political conferences, been published in major publications, and most importantly, have gained so much confidence in myself.
I graduated from college in early May and have already started my full-time (dream) job. I knew, throughout college, that FFL remained a constant, whether I was wearing a red elephant skirt to an event or talking about the importance of conservative women in politics. Without FFL, I never would have known how many career opportunities there were out there for people who just liked to talk about politics. Now, I have a community to lean on when I need advice or am questioning the way forward.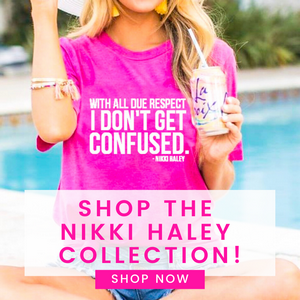 My time at FFL is coming to an end now that I'm embarking on my post-college career, but I wanted to say goodbye publicly. There's no way I would have the job I have now without my time with this organization. I learned about the importance of community, respectful debate, and even writing and social media skills.
At an FFL panel at the Faith and Freedom conference last summer, the panelists – myself included – talked about how to get involved as a young woman. I emphasized the importance of putting your head down and doing the work, knowing that no task is beneath you. It's something I will continue to remind myself for the rest of my life, just as I'll carry my FFL experience with me. Thank you, FFL.
CABINET MEMBER
Karly Matthews is a student at Temple University, where she is majoring in political science and journalism while minoring in Spanish. At any given moment, Karly can be found talking about Marco Rubio and advocating for conservative values with a large coffee mug and color-coded planner in hand.