Ellie is a junior at Kennesaw State University majoring in public relations and minoring in journalism. She interned at the Clare Boothe Luce Center for Conservative Women during the summer of 2019. Outside of school, she also writes for Future Female Leaders and Lone Conservative and is the chairwoman-elect for her chapter of Young Americans for Freedom.
We talked to Ellie about her internship at the Center for Conservative Woman, formerly known as the Clare Booth Luce Policy Institute, which has been training conservative activists and young women for over twenty years.
How did you first learn about the Clare Booth Luce Center for Conservative Women? 
I first heard about the Clare Boothe Luce Center for Conservative Women through one of my friends. She was an intern at the time for the Center. She invited me to one of their conferences in Orlando, Florida. I attended this conference in April 2018 and fell in love with the mission of the Center for Conservative Women. I knew I wanted to apply as soon as I could from then on!   
What was your primary role in the office?
In the office, our jobs varied from day to day, but that was probably my favorite part of the entire internship. Each one of the interns (or fellows as they are sometimes called) had a mentor in the office so that they could tailor the experience to each one of us and our future careers. My major is public relations, so I was able to help write press releases and newsletters to supporters and students who have taken part in seminars and conferences with the Center for Conservative Women. We were able to make social media graphics and interactive posts for young women. The graphic design element was a lot of fun for me because I enjoyed and still enjoy making art. We saw a huge amount of growth on our social media that summer because of the posts we made.
 What sort of extra activities did the internship offer, besides daily office work?
The daily work really made me appreciate what it means to work for a nonprofit like the Center for Conservative Women, but prior to my internship with the Center for Conservative Women, I had only been to Washington, D.C. once, so I hadn't seen much of D.C. It was so amazing of the Center to let us go to Capitol Hill and meet some of our favorite representatives and senators through flyering for events, going to seminars, and attending Young America's Foundation's National Conservative Student Conference. We were able to network with other interns through these activities and explore the district all at the same time!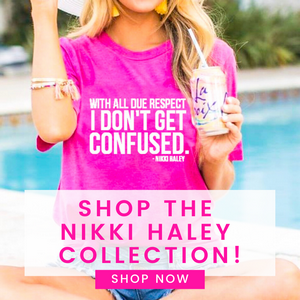 Who was your favorite person to meet during your internship? 
I met Vice President, Mike Pence, at YAF's National Conservative Student Conference, and we had a short conversation about pro-life issues. I got to thank him and the President's administration, for protecting life! That was pretty unforgettable! I have to give an honorable mention to Representative Dan Lipinski from Illinois who is the only pro-life democrat in congress. Meeting him really gave me hope for the Democratic party.   
What was your favorite project you worked on? 
My favorite project to work on during my internship was definitely the piece I wrote for the Center for Conservative Women's blog. It was about sidewalk counseling as a pro-life student. It stands out because I poured my heart into it. Pro-life issues are the most important issues for me because I believe this is the most appalling human rights issue of our time.   
 How do you think this internship changed you? Did it provide you with any guidance for your career going forward? 
This internship changed me for the better in so many ways. Most notably, I become so comfortable speaking on issues for which I feel so passionate. It emboldened me to always use my platform, although small, to do the right thing no matter what. Because I know these political issues we are facing really will affect the future of our country, I know that I, as a citizen of the United States, need to fight to conserve the ideas that make America so great. 
Would you recommend this internship to other conservative women? How did you like being in an all-female work environment?
I would recommend this internship to any conservative woman, no matter what field you plan to go into. The lessons of character and professionalism I learned are absolutely priceless and will help me in my career wherever I go! For those who want to go into political policy, I highly recommend this internship to you. It is the perfect starter internship to dip your toes into conservative policy, especially policy pertaining to women.   
How She Got That Internship is a series that highlights conservative women's internships in various organizations and positions to inspire the next generation of conservative women to lead. Did you, or a young woman that you know, have an internship experience you want to share with our readers? Submit it in this form and we will contact you if we think it would be a great fit for the series.