Image Credits: MARIAH TIFFANY
It seems like so long ago that
I wrote an open letter
to a woman whose name the world did not know. "Emily Doe" as she was called in the media, was the victim of a
college athlete
rapist who isn't worth mentioning here again. As if the horrendous trauma of rape weren't enough, the presiding Judge then handed down a sentence that amounted to a slap on the wrist. This convicted felon walked free after just three months—
because he could swim. 
Sexual assault is wildly
prevalent
, but this case served as a turning point in the cultural conversations we have surrounding sexual violence. A story like so many others, but one that attracted global attention and media coverage like few other like cases have. 
We all know that 2016 story of a Stanford sexual assault—and why? Because of the courage of the survivor.
This story is about her. 
And she has decided it is time we know her name—
Chanel Miller
.
According to the
New York Times
, Ms. Miller has spent the last two years writing and piecing together the events of her assault, the subsequent trial, and her journey towards healing. 
For those of us who have experienced sexual violence firsthand, we know the internal battle Chanel has likely fought to arrive here, ready to share her story with the world. Her bravery in the face of impossible anguish struck a chord with so many. In just twelve pages of her victim impact statement, she captured what we all wish to say to our abusers—those monsters who think their sense of entitlement is more important than our bodily autonomy. 
She was poised, determined, and fierce. And now we all get to stand back and witness her set the world ablaze once more with her words. Her memoir,
'Know My Name'
will be released on September 24th.
Pre-orders help determine how many books are printed, how many copies are purchased by retailers, and how bookstores display the book. The greatest way to support an author in advance of publication is to pre-order the book. When you
pre-order on Amazon
, the price will automatically adjust and you'll pay the lowest price the book is listed at in advance of publication. 
You can also catch Ms. Miller giving an exclusive interview to "60 Minutes" September 22nd at 7:30 PM EST on CBS. An emotional clip of that segment is available
here
. 
One thing is certain, the name "Chanel Miller" will go down in history books as one of the sparks that lit a brilliant fire. 
"But hear me now—you must

never

stop fighting. Because you don't just fight for who you are today, you fight for the woman you will become. Who you emerge as from this storm will be far more powerful, purposed, and near unrecognizable from you who were when you entered. That is the silver lining in all of these dark clouds. This internal battle doesn't get easier, you just get stronger."
I ask you to consider making this purchase and supporting Ms. Miller. I for one can't wait to celebrate her accomplishment later this month. Each time someone owns their story,
they
get to choose the ending. As an advocacy community, we hope every survivor finds their voice in time
—
Chanel Miller is a beautiful reminder that victims can transform themselves into survivors.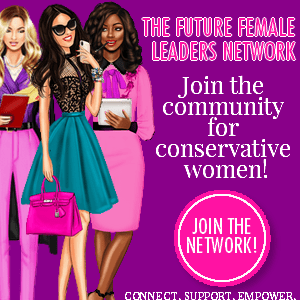 If you or someone you know is in need of sexual assault crisis services, please contact The

Rape Abuse Incest National Network's (RAINN)

24/7 crisis support network via their

online chat

or by calling 800-656-HOPE (4673). 
This article was submitted through our open article submission form. To submit an article to Future Female Leaders, click here.