The 2020 election season is in full swing, and here at FFL we're excited to see that there has been
a surge
in Republican women running for public office. We love to celebrate conservative women in all capacities and give our readers a look at what they stand for. 
The filing date for the congressional and senate races for 2020 in Kentucky recently passed. There are two Republican women running for the House of Representatives from Kentucky. The state will host
Congressional primaries
on May 19, 2020 and the general election on November 3, 2020. 
Here's what you need to know about these two women.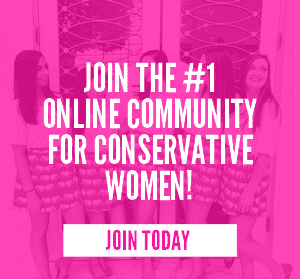 Republican woman Kathleen Free is challenging the Republican incumbent in Kentucky's 2nd district–Brett Guthrie. There
isn't much information
on Free other than that she hails from Bradenberg, KY. Neither a campaign website nor campaign social media accounts could be located at the time of the publication of this article. Free does not appear to have previously run for political office. 
Republican Rhonda Palazzo is running in the Republican primary for a chance to challenge Kentucky's only Democrat representative in Congress, John Yarmuth.
Palazzo
works as a realtor, and previously ran in the Republican primary for the same seat in 2018. According to a questionnaire on
iVoterGuide
, Palazzo opposes abortion and stringent gun control, supports Israel and the construction of a border wall, and she describes herself as "very conservative." She advocates for a simplification of the tax code, and says she would never vote against Social Security Benefits because of those benefits being a necessity to senior citizens. She is a mother, grandmother, and says she wants to bring common sense to Congress. 
Senate Majority Leader Mitch McConnell is up for re-election this year, and facing challenges from the left and the right. There are, however, no female Republicans running against him. One of the top Democrat contenders against him is Amy McGrath, a former Marine Corps Lt. Col who ran for Congress in Kentucky's 6th district in 2018, losing out to the incumbent Republican Andy Barr.