Image Credits: Audrey Henson
This summer, I was fortunate enough to be able to spend nine weeks living and working in Washington D.C., all thanks to a program called College to Congress. This program creates pathways for Pell Grant eligible students to intern in Congress who could not otherwise afford to do so.
Let's face it, living in D.C. is expensive, and managing to afford to live there, even for a short period of time, can be incredibly difficult if you are working an unpaid internship. College to Congress, or C2C, is working to help bridge that gap. The organization provides opportunities for students from all over the country to gain invaluable experience by working on the Hill.
C2C is a nonpartisan organization, and this summer I was one of thirteen students from all different backgrounds, institutions, and political ideologies who came together in D.C. to work, and to learn. The Founder and CEO of College to Congress, Audrey Henson, has a similar story to the thirteen of us. She struggled to be able to afford to live and work in D.C. for a summer, even having to take out additional loans to do so. Being a principled young Republican woman, she took the initiative to create a program to create opportunities for other young people like her. She did not want other young adults to have to struggle in the same way she did. Thus, College to Congress was created. During my summer in D.C., I have gotten to spend time with Audrey, and the rest of the C2C staff, and learn more about her journey to being a female entrepreneur in a city that is all about who you know, and where you come from. She was kind enough to sit down with me and answer some questions about her journey.
As a Republican, how do your political beliefs influence your motivations in creating and implementing the message of College to Congress and how has your party identification altered your perspective in creating C2C?
The biggest influence has been the old adage, "it is better to teach a man to fish as opposed to simply providing the fish." C2C is not just a scholarship program, we teach our interns every step along the way. Before stipends are distributed, all interns go through an intensive budget training, so we can teach our interns to spend their money wisely. A central component of this program is a focus on soft skills such as financial literacy, and C2C tries to instill in its interns this set of skills that are not often taught in school. I believe in the philosophy of empowering others, and with opportunity, they can go and do with it what they want. Building and creating a solid foundation is so important in politics, and these are skills that can't be learned in school or read in books. Another major component of politics is your personal brand, and we place a lot of emphasis on that at College to Congress. Growing up with a conservative mindset has made me extremely frugal with money and how it is spent, and that naturally bleeds into the program and how we allocate money and spend to create more opportunities for students who are part of C2C.
Being a Republican certainly hasn't held me back in the inception of the program. The space of "good government" has largely been dominated by Democrats, and the creation of this program has shattered some preconceived notions of how diversity can be brought to Capitol Hill. Part of this program is luck, part of it is hard work, and part of it is God, and it is just time for a program like this. Those on both sides of the aisle are excited that someone finally created a program that addresses these issues. We place a lot of emphasis on owning your story here at College to Congress, and the creation of this program is me owning my story.
Do you have any advice for other young, female entrepreneurs that want to try something new and make change in their own way?
For people that are already entrepreneurs that want to make change, something I didn't learn until I was already in the creation of the program to ask the people who you think need change if they even want it. It wasn't until the interns arrived in D.C. last summer and I was having conversations with them, did I realize that there was a disparity between what I believed they needed versus what they actually needed. My advice would be to allow the groups of people you are trying to help tell you what they need and build success that way. Different demographics and different age groups approach problems differently, and that all factors into helping people in a unique way.
What do you see in other young women that are trying to create their own story or brand that you've found doesn't work?
Something I see in younger generations of women is that there is a difference between young female interns and older women who have been elected to office is the ability to speak up for oneself in the workplace. Women nowadays sometimes overcompensate and that can take away from their ability to do a good job in their work. There is something to be said of having poise, and understanding the nuances of situations in your environment, and still being respectful. Being outspoken and bold is good, as long as you're not turning off those around you. If you don't have influence, what do you have? People like people who are easy to work with. The pendulum always swings both ways, and right now we are in a period of one extreme. Everyone still has to put in their time, and I've seen some young women struggle with wanting to stand up for themselves, but then also not understanding basic work duties and responsibilities.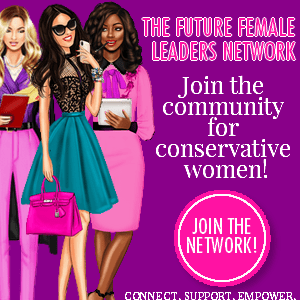 Speaking to the bipartisanship and holistic approach of College to Congress, have you noticed an impact on your work due to the increased polarity between the parties? Are others more or less willing to work with C2C because of its nonpartisan nature?
This goes back to the reason that I created College to Congress; I wanted to make Congress more reflective of America, and to create opportunities for those who have the least. That is our mission, and we don't have any ulterior motives, so it has been incredibly easy for us to garner bipartisan support. Republicans and Democrats alike love what we do, and I think it is because they have a similar understanding of the drive for public service, and they want to open the doors for others to follow in their footsteps.
I've seen members of Congress from opposite sides of the aisle come together and reminisce about what it means to be a public servant. Our organization is really fortunate to not have become a victim of the nastiness that has happened in the country, and that track is intentional. As a note to other young leaders, stay focused and keep your eye on the prize, and don't lose your vision. It's possible to drown in opportunity but think about how that will affect you down the line. This is a great reason as to why we have the bipartisan ally program, because that is a great outlet for people to be able to discuss what is happening but do it in a way that is actually productive. The bipartisan ally program is unique in that it matches up each of our interns with someone on the Hill who is of the opposite party. This way, our interns can have meaningful and constructive conversations with the other side of the aisle, with the hope that this will create further opportunities for bipartisanship.
What is one goal that you hope College to Congress will achieve within the next year?
The biggest goal within the next year that I hope to achieve is to keep learning, both from interns and from our Hill supporters. We have themes for each year, and I want to be sure we stick to the theme of building and creating something that will live and work for decades to come. We want to work to not only solve this problem, but to also be able to evolve and make small changes as we go. In order to do that, you have to have a solid foundation and be comfortable with being wrong about things, and we've definitely made mistakes as a start-up, but we've been able to pivot, and make changes quickly. The most important component is just to keep innovating and to keep trying new things. College to Congress wants to make big changes for interns, and we aren't going to get there by being complacent.
College to Congress will be accepting applications for Summer 2019 this fall, if you are interested in learning more, check out their website
here
.
FFL Contributor
Joleen is a Contributor at FFL. She enjoys reading, going to Chipotle, and drinking copious amounts of coffee. You can find her at the library, or studying for the LSAT. Her goal is to become a lawyer, and eventually run for public office. Her role models are Nikki Haley and Sandra Day O'Connor.