March 21
st
, 3/21, each year is
World Down Syndrome Day
. It is on this day, and throughout all of October during Down Syndrome Awareness Month, that we encourage people from all walks of life to celebrate and advocate for the advancements for people with Down Syndrome. 3/21 was selected for this day because of the symbolism reflected in the date. The most common type of Down Syndrome is Trisomy 21, a genetic disorder that effects the 21
st
chromosome by producing an extra copy. This means there are 3 copies of the 21
st
chromosome where there are typically only 32. It is the most common genetic disorder in the United States with nearly 1 in every 700 babies being diagnosed with the condition.
Although Down Syndrome has existed for thousands of years, with the first known depiction of a person with Down Syndrome dating back to
1515
, the true cause behind why it occurs was not
discovered until 1959
.
There are at least two prominent Republican representatives that have children with Down Syndrome. The first is freshman member Pete Stauber (MN-08) who has a 16-year old son with Down Syndrome. He recently received the
2019 Congressional Champion of Change Award
from the National Down Syndrome Society. He is certainly not alone though. Powerhouse Cathy McMorris Rodgers has actively advocated for those with Down Syndrome for many years.
Cathy McMorris Rodgers is perhaps one of the most powerful women on Capitol Hill. She is a female, Republican representative for the great state of Washington. She is also the mother to a young boy with Down Syndrome, Cole. Representative Cathy McMorris Rodgers is well known for her advocacy for those with disabilities and for the juggling act she performed when
giving birth while in office
. Not once, but three times in 2007, 2010, and 2013!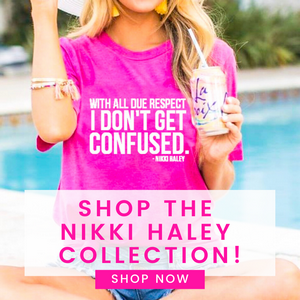 Since 2007, Rep. McMorris Rodgers has sponsored eight pieces of legislation affecting those with Down Syndrome. She has also co-sponsored a shocking
189 pieces of legislation
that reference people with all types of disabilities throughout her time in office. This session alone, she has already co-sponsored seven pieces of legislation in this policy area.
One of the most famous pieces of legislation that Rep. McMorris Rodgers supported was the ABLE Act. This act was sponsored by one Senate Republican and one Senate Democrat. In the House, it was
sponsored by
one Congressional Democrat and three Congressional Republicans, including Representative McMorris Rodgers. After being passed 404-17 in the House, this bill went on to the Senate and was placed in the Tax Extenders Package. This act was signed into law by President Obama, as a part of the Tax Extenders Package, on December 19, 2014. The
ABLE Act amends section 529
of the 1986 IRS Code to allow tax-free savings accounts for citizens with disabilities. These accounts can cover expenses related to education, housing, and transportation. It assists people with disabilities by allowing money to be saved without losing state-given benefits.
The ABLE Act expanded in 2017 with the passage of the ABLE to Work Act and the ABLE Financial Planning Act. There are currently three bills that the National Down Syndrome Society is hoping to
advocate to become law
. These are: the
Transition to Independence Act
, the
Transition to Integrated, Meaningful Employment (TIME) Act
, and
the Workforce Innovation and Opportunity Act
.
Cole inspired Rep. Cathy McMorris Rodgers to find the Congressional Down Syndrome Caucus in 2008, which expanded to the
Congressional Task Force on Down Syndrome
in May 2015, and both of which she has chaired and/or co-chaired each year since. So far, in the 116
th
Congress, there are 47 members of the Congressional Task Force on Down Syndrome, with four co-chairs. There are currently 20 members from the Republican Party with two Republican co-chairs. In the 115
th
Congress, the task force had its most members with 65 people from both the House and the Senate, and six co-chairs. I am proud to say that the Republicans took up over half of these 65 spots with 36 participating members and three co-chairs.
As the older sister of an ambitious young woman with Down, and as an active advocate for people with disabilities (specifically, Down Syndrome), I know first-hand the struggles that can come alongside that diagnosis. In a world where bullies are prevalent in her life, my family's lives, and so many others it is comforting to know there are people like Rep. Cathy McMorris Rodgers with the experience, expertise, and authority to impact change in our society.
In a world where many accuse Republicans and Conservatives of all types of being ableist and not helping people with disabilities, it is good to know that there are many Republicans working to prove that incorrect. If you would like your Senators and/or Representatives to do more, you can invite them to join the task force here:
Senate Dear Colleague, House Dear Colleague
.
In the meantime, I hope you will join us in celebrating World Down Syndrome day. Whether it is a social media post, participating in the
3.21 walk/run
, supporting
Special Olympics
and/or the
Buddy Walk
, wearing blue and yellow,
sporting a butterfly pin
, watching A&E's
Born This Way
, or any other avenue. Just remember that we are all, #morealikethandifferent.
Omne Trium Perfectum, everything in threes is perfect.