The wait is over. The Swift has spoken. "Lover" is here and love is in the air. This is the kind of love Taylor Swift has hinted at wanting and now she has it is. So here are the best lyrics from the whole album.
I Forgot That You Existed
"I forgot that you existed. It isn't love, it isn't hate, it's just indifference."
Serve it up, Taylor. This was the perfect song to open up this album. It's her saying goodbye to the "reputation" era and moving on to a brighter time.
Cruel Summer
"Devils roll the dice, angels roll their eyes."
Whoa, that hit me. It's her experience with people who have wronged her in the past and a nod to being the bigger person.
Lover
"My heart's been borrowed and yours has been blue. All's well that ends well to end up with you." 
This title track is the romance song we've all been waiting on. It's raw, it's comfortable, and it's pure.
The Man
"When everyone believes ya, what's that like?"
This is powerful in a time where female survivors of sexual assault are finding their voice and finally being accepted and believed. This lyric would definitely be the clapping emoji.
The Archer
"Who could ever leave me, darling, but who could stay?"
The insecurity yet sincerity of this lyric is I think why so many of us connect with it. This song embodies what many of us have felt in a relationship and it hits you in all the emotional places.
I Think He Knows
"I want you, bless my soul. And I ain't gotta tell him, I think he knows."
Anyone who has been in love knows this feeling. You don't have to tell the person you are with that you love them all the time and emotions don't need to be expressed through words; sometimes it's just a look.
Miss Americana & The Heartbreak Prince
"And I don't want you to (Go), I don't really want to (Fight), 'Cause nobody's gonna (Win)"
I absolutely love that this kind of a nod to "You Belong With Me" with the reference to high school. I am obsessed that she used a cheerleading chant and incorporate it into the song."
Paper Rings
"I like shiny things, but I'd marry you with paper rings."
This is the cutest thing ever. End of story. 
Cornelia Street
"I'm so terrified of if you ever walk away, I'd never walk Cornelia Street again."
We all know this feeling like an old song that takes us back or a certain memory that pops up when you smell a cologne.
Death by a Thousand Cuts
"'You said it was a great love, one for the ages. But if the story's over, why am I still writing pages?" 
A slow burn break up. We've all seen the end coming where feelings are lost but you're holding on because you can't seem to let it go.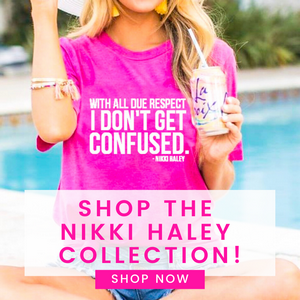 London Boy
"He likes my American smile, like a child when our eyes meet. Darling, I fancy you."
First of all, I love the show "Love Island" (UK, not USA), and they say "I fancy you" the same way we say "I really like you." This is so cute and I love that she confirms her and Joe's relationship by saying it straight on.
Soon You'll Get Better
"Holy orange bottles, each night, I pray to you. Desperate people find faith, so now I pray to Jesus too"
This song made my heart cry. My mom is a breast cancer survivor so I completely feel what Taylor is going through. This song doesn't even have to be related to cancer but also mental health. I love this song. 
False God
"Still worship this love, even if it's a false god."
So real, so raw, so Taylor. Her vocals in this song match the weariness of the song itself. The up and downs of relationships.
You Need To Calm Down
"
You need to calm down. You're being too loud."
I think I love this lyric so much because the thing we hear the most as women is to calm down and that when we speak our minds, we're being too loud. It's just saying it back to the people who have constantly put us down.
Afterglow
"Fighting with true love is boxing with no gloves."
This entire song is about being in your emotions and just acting on it instead of being rational.
ME!
"Babydoll when it comes to a lover, I promise that you'll never find another like me."
This is that raise up anthem of saying "I'm worth it. I'm good enough," that people have needed. It's light, it's airy, and it's fun.
It's Nice To Have A Friend
"Call my bluff, call you "babe", have my back, yeah every day."
Showcasing young love and all that the comfort that you find it.
Daylight
"I wounded the good and I trusted the wicked."
We have all been through this before where we have hurt the people who are the best to us and given chances to people who don't deserve them.
Taylor Swift wrote or co-wrote every one of these songs. She is giving us the album we have been waiting for. It's up-beat, it's fun, and it's her. It's Taylor.