December is the ideal time for the combination of all things happy: movie nights, love, comedy, and Christmas. When the weather forecast calls for snow, it's fulfilling to stay out of the cold with a cup of hot chocolate, a crackling fire, and a heart-warming film. Although there are more Christmas movies than one can possibly watch in a year—with categories from Hallmark and romance movies to claymation movies and the classics—romantic comedies are arguably the perfect mix of them all. Even if you won't see snow this holiday season or if you can't spend Christmas with your loved ones, rom-coms are sure to fill you with the holiday spirit and an appreciation for love, no matter how sappy it may seem. With this definitive ranking of holiday season rom-coms, you'll be sure to watch all of the essentials.
Just Friends
Though this movie does in fact combine romance, comedy, and Christmas, it does so in a way that generates a mixed reaction. While it is a Christmas movie, it doesn't necessarily evoke one's Christmas cheer, and while it is a rom-com, it more so focuses on the ridiculousness of one party. Nonetheless, Ryan Reynolds's hilarious delivery pulls it off, making
Just Friends
a memorable movie that has established itself in the genre.
Let It Snow
This Netflix film is based on a novel of the same title by Maureen Johnson, John Green, and Lauren Myracle was released earlier this year. Undeniably fresh, it stands out from many other Christmas rom-coms which may be older but did not make this list because, among other reasons, they are so repetitive and predictable.
Let It Snow
, on the other hand creatively connects struggles of everyday teens with the meaning of Christmas while extending the industry's recent "revival of the rom-com" to the holidays.
Serendipity
One inherent beauty of
Serendipity
is that it makes the convenience and predictability that sprinkle the plot not only forgivable, but also charming. It follows the fate of two strangers in New York City who, after attempting to buy the same pair of gloves, determine that their chemistry based on chance is indeed destiny. This movie beautifully exhibits New York City's beauty in the winter, but it fails to produce the Christmas spirit quite as well as the next few.
Four Christmases
Starring Reese Witherspoon and Vince Vaughn,
Four Christmases
is filled with amusing and talented acting. This is a story of an unmarried couple who have stubbornly avoided their families during the holidays every year until their relatives discover their recent flight cancellation, leading to mayhem and lessons learned. The duo does a fantastic job balancing both romance and comedy, but it isn't an absolute classic.
While You Were Sleeping
While You Were Sleeping
stars Sandra Bullock and follows her character's messy yet enthralling story of how she saved the life of a stranger for whom she had developed an intense crush and accidentally gets involved with the man's family during his post-accident coma. Bullock's ability to portray how meaningful family is for Christmas is heartwarming and she yet again offers a funny and refined performance.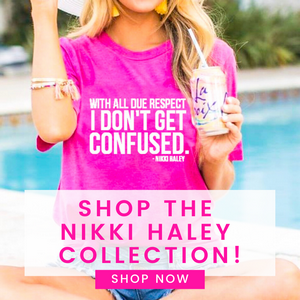 Elf
Though you may not exclusively think of this beloved movie as a romantic comedy, the heartwarming resolution of the entire plot no doubt depends on the development of Buddy and Jovie's relationship, which is a flawless romantic comedy. More than any other, their relationship is built upon Christmas cheer as much as romance and comedy, making Jovie's understated act of love at the end of the film extremely appropriate and well-written. As a whole,
Elf
is one of the best Christmas movies enjoyed by any audience and the often overlooked rom-com aspects make it so.
Bridget Jones's Diary
Although
Bridget Jones's Diary
is arguably one of the most iconic rom-coms to be enjoyed year-round, it starts and ends with the holiday season and therefore deserves a place on this list. It may not spread holiday cheer quite as effectively as
Elf
, but it does encapsulate the reality of the holiday season for many single women, especially those aiming to turn a new leaf in the new year. Therefore, its combination of subtle yet majorly relatable holiday aspects have made this film not only one of the greats, but also a superb Christmas rom-com.
White Christmas
An oldie but a goodie,
White Christmas
stands the test of time. In fact, it is a masterpiece of a Christmas movie. It follows the intertwined stories of two singing & dancing duos who not only are perfectly paired, but also bring Christmas to a beloved General in Vermont. With Bing Crosby's rendition of "White Christmas," two complicated yet hilarious love stories, perfect casting, a focus on the troops, and a moving final scene, this film is chock-full of the best qualities of a Christmas rom-com.
The Holiday
The Holiday
also has an amazing soundtrack, two intertwined love stories, and perfect casting, but is set apart by the clever screenplay and plot.
It
may be cheesy at times (like any movie on this list), but its characters are relatable and therefore captivating. Furthermore, its four main characters have more diverse and gripping backgrounds than those of
White Christmas
, making it even more charismatic. Though the relationships become messy, the screenplay never is, making this a comprehensive piece of art and an instant classic.
Love Actually
This movie is no doubt a Christmas movie, but it's so good you might even watch it year-round.
Love Actually
is the quintessential Christmas rom-com, which has even become a cult classic. Many films for many holidays have tried to reproduce its style, and though none have succeeded, it has proven itself as a sort of standard for holiday rom-coms. With so many famous actors and actresses, as well as iconic moments (cue cards, anyone?), it is hard not to admire. This is a must-see Christmas movie. Despite its brilliance and charm, though, its comprehensive view of the many ways by which love can be expressed is also its minor downfall; by focusing on so many stories, the watcher usually can't truly invest in the entire story unless it it watched multiple times. So, yes, it is a good holiday film (who doesn't love re-watching Christmas movies?), but without the hype and acquired taste,
Love Actually
cannot be number one for the entire holiday season.
When Harry Met Sally
When Harry Met Sally
is a shoo-in for best holiday rom-com or even best rom-com overall. Even a skeptic of the romantic comedy genre cannot deny how superior this film is. Billy Crystal's delivery of Harry Burns brought a fresh and unique character to the genre who has yet to be matched. Meg Ryan once again proves herself the queen of rom-com movies and a great actress as a whole. This movie has it all: relatability, wit, music, chemistry, and spirit. It is full of quotable moments and iconic scenes. Not only is the screenplay brilliant, its cinematography is entrancing. While it does not focus only on Christmas nor does it end exactly on Christmas, its portrayal of Christmas is fantastic and its ending encapsulates New Year's Eve in a new and un-stereotypical manner. In fact, this also makes it just about the only movie worth watching in that void between Christmas and the New Year. Although there is charm in every one of the many romances listed previously on this list (including all of those within
Love Actually
), none are quite as developed as that of Harry and Sally, whose story spans several decades. It also cleverly and endearingly sprinkles other funny and romantic stories throughout the film.
When Harry Met Sally
set a new ideal for rom-com movies and holiday movies. It is unique. The movie created a New Year's Eve spirit while still owing to the Christmas season. It masterfully married Crystal's gift for wit to Ryan's captivating talent. Acclaimed critics, everyday rom-com skeptics, holiday fanatics, and rom-com addicts can all attest to the genius of this film.
CABINET MEMBER
Lucy Hutchinson is a proud Pennsylvanian and daughter of Christ. She is a junior at Washington & Jefferson College and she aspires to attend medical school through the military to eventually become a dermatologist. When she's not advocating for Israel, sun protection, agriculture, or GMOs, she's probably studying or waiting around for her 21st birthday so she can obtain her concealed carry permit. (Not sponsored by Chick-fil-A but should be.)