"To me, the backlog is one of the clearest and most shocking demonstrations of how we regard these crimes in our society. Testing rape kits sends a fundamental and crucial message to victims of sexual violence: You matter. What happened to you matters. Your case matters." – Mariska Hargitay
It is estimated that there are hundreds of thousands of rape kits that have not be tested. There aretwo main reasonsthat backlog exists. The first is that the kit is collected, but the law enforcement officers and lawyers do not request that they are tested. The kits end up sitting in evidence lockups sometimes forever. The second reason is that the crime labs do not test them immediately when they receive them for testing this can last for more than a month causing justice for the survivor to be delayed. Most jurisdictions do not have a way to track and test all the kits that come through their doors.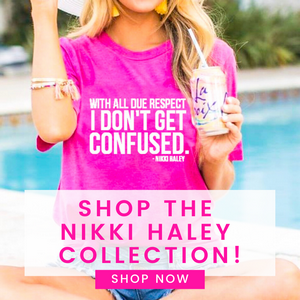 We, as of now, do not have a federal law requiring all kits to be tested. Not knowing where the kits are have to lead to us having hundreds of thousands of untested kits. Some states have adopted reforms and there are real tangible results being seen.
The rape kit backlog is something that has existed in our nation for a very long time.
What is a rape kit? A rape kit is all the evidence gathered during a forensic sexual assault exam. The exam is performed by a specially trained health professional usually a nurse to gather as much evidence as possible. That process can take 4 to 6 hours to complete.
The exam process can be re-triggering for many survivors and is very uncomfortable to complete. Ideally, this process would be completed following as closely to the assault as possible to preserve as much evidence as they can. The crime scene is the survivor's body. The exam is intense and involves lots of swabbing and photographs. Many survivors do undergo the forensic sexual assault exam process because testing the kits allows law enforcement to identify serial offenders, find the assaulter if they are unknown, and provide the opportunity for justice and healing in the courts.
Every73 secondssomeone is sexually assaulted in the United States.

To put the extent of the backlog into perspective the Californian Attorney General Xavier Becerra recently did an audit of the untested kits in the state. He found that there was nearly 14,000 untested rape kits in the state. Of that in the Oakland Police Department, they found nearly 1,200 untested kits which make up roughly 9% of the total amount in California. They found all of those kits in Oakland except for 41 were from before 2016. A police spokesman said in an email to theSan Francisco Chroniclesaid that after an internal review 957 of the 1,197 untested cases that there were "legitimate, articulated and documented reasons as to why the kit was not tested."
Despite there being legitimate reasons that they weren't tested, they still should have been. Ilse Knecht the director of policy and advocacy for The Joyful Heart Foundation told the San Francisco Chronicle, "What happens too frequently is cases are often deemed unfounded without investigation or thorough investigation. When you go back and look at those cases and test some of those kits, you find that mistakes have been made." Survivors are not given the same amount of investigation as other cases due to the difficult nature of their cases to prosecute.
There are numerous reasons why the rape kit backlog should be considered a pro-life issue. Right now, there are hundreds of thousands of survivors who were victimized and waiting for justice. We have abandoned them and made them feel like their justice is not important or a priority. They have suffered violence that is sitting gathering dust in a closet. The pro-life movement should embrace ending the backlog to ensure that the survivors are being as protected and can find healing and justice.
Sexual violence is a crime of power and control. So, much about the process to find justice for survivors is out of their control. They don't get the choice of whether their rape kit is tested. They undergo hours of extremely invasive evidence collection for that sacrifice to be set aside or not prioritized.
When advocating for life, it matters that it is for the whole life including those who have violence forced upon them. Every person has inherent worth. We all can make sure that they feel that way. We can advocate for survivors to get the justice they deserve and find healing. The way to do that is to educate yourself and others about the backlog and advocate for reform in your community. One of the best organizations for education is the National Sexual Assault Hotline RAINN.
If you are the victim of sexual violence you can call the national sexual assault hotline at 800.656.HOPE (800.656.4673) or find resources at online.rainn.org
Hannah is a survivor and a passionate advocate for all survivors and mental health. She loves Frank Sinatra, reading, her cat, and tea. She is a political marketing consultant for Best Sellers, LLC.
This article was submitted through our open article submission form. To submit an article to Future Female Leaders, click here.