Taylor Swift gave less than a 24 hour notice of her newest album, "folklore", and the world collectively lost their minds. We figured this was going to be a different kind of album just by looking at the cover. Then, she confirmed by saying this in her album notes: 
"It started with imagery. Visuals that popped into my mind and piqued my curiosity.
Stars drawn around scars. A cardigan that still bears the scent of loss twenty years later. Battleships sinking into the ocean, down, down, down. The tree swing in the woods of my childhood. Hushed tones of "let's run away" and never doing it. The sun drenched month of August, sipped away like a bottle of wine. A mirrored disco ball hovering above a dance floor. A whiskey bottle beckoning. Hands held through plastic. A single thread that, for better or for worse, ties you to your fate.
Pretty soon these images in my head grew faces or names and became characters. I found myself not only writing my own stories, but also writing about or from the perspective of people I've never met, people I've known, or those I wish I hadn't. An exiled man walking the bluffs of a land that isn't his own, wondering how it all went so terribly, terribly wrong. An embittered tormentor showing up at the funeral of his fallen object of obsession. A seventeen-year-old standing on a porch, learning to apologize. Lovestruck kids wandering up and down the evergreen High Line. My grandfather, Dean, landing at Guadalcanal in 1942. A misfit widow getting gleeful revenge on the town that cast her out.
A tale that becomes folklore is one that is passed down and whispered around. Sometimes even sung about. The lines between fantasy and reality blur and the boundaries between truth and fiction become almost indiscernible. Speculation, over time, becomes fact. Myths, ghost stories, and fables. Fairytales and parables. Gossip and legend. Someone's secrets written in the sky for all to behold.
In isolation my imagination has run wild and this album is the result, a collection of songs and stories that flowed like a stream of consciousness. Picking up a pen was my way of escaping into fantasy, history, and memory. I've told these stories to the best of my ability with all the love, wonder, and whimsy they deserve.
Now it's up to you to pass them down."
For this album,  she wrote some of these songs from her own experiences, but some are just made up stories about people she has never met or maybe have met but wanted to explore their perspectives. This whole album is extremely complex and beautifully written. Let's dive deeper into the meanings behind each song.
"the 1"
This song is a look back on a lost love. It's a look back on a relationship from her 20's and about moving on while still keeping someone in your mind, wondering "what if". It's about how relationships not working out can get us to where we are, even if we wish we could know. 
Best lyric: "
In my defense, I have none.
For never leaving well enough alone.
But it would've been fun.
If you would've been the one
"
"cardigan"
During the live Q&A Taylor did when the music video for this song came out, she said this about the song: "The song is about a lost romance and why young love is often fixed so permanently within our memories. Why it leaves such an indelible mark." She also spoke about it on BBC Radio 1 and said: "This is a song that's about long lost love, and looking back on it and how special it made you feel, all the good things it made you feel, all the pain that it made you feel." It explains the comfort of a relationship that just feel right, like an old cardigan. 
Best lyric
: "You drew stars around my scars"
"the last great american dynasty"
This song is about Rebekah Semple West Harkness, a St. Louis debutante turned infamous socialite who married William Hale Harkness aka "Bill" and the "Holiday House" in Rhode Island that is now owned by Taylor. She draws on the comparisons between herself and the late Rebekah Harkness of their media scrutiny and harsh criticism from people. 
Best lyric:
"There goes the most shameless woman this town has ever seen"
"exile" ft. Bon Iver
This song takes us through the process of breaking up and seeing each other again after they ended things. Justin Vernon's lyrics explore the feelings of confusion of the break up and how quickly their ex moved on. Swift's lyrics look from the other perspective of the multiple warning signs that she gave to show that the relationship was no longer working. 
Best lyric:
"You're not my homeland anymore
So what am I defending now?
You were my town, now I'm in exile, seein' you out"
"my tears ricochet"
The first song Taylor says she wrote for the album, she explained in an IG post that the song is about an "embittered tormentor showing up at the funeral of his fallen object of obsession." Some people speculate that the song also references Scott Borchetta's betrayal when she left Big Machine.
Best lyric:
"We gather stones, never knowing what they'll mean
Some to throw, some to make a diamond ring"
"mirrorball" 
Picturing herself as an object that reflects everything around her instead of being herself, this song serves as a metaphor for her ability to be a chameleon in her relationships and also being completely shattered when a relationship ends. 
Best lyric:
"I'm a mirrorball/
I can change everything about me to fit in"
"seven"
A song about a childhood friend of Taylor's from her childhood in Pennsylvania who was going through some difficult times at home. It's Taylor wondering how that friend is and looking back at how innocent they were as kids to not see the bigger picture. It also explores a child's naivety about a tough situation.
Best lyric:
"Sweet tea in the summer.
Cross my heart, won't tell no other.
And though I can't recall your face.
I still got love for you"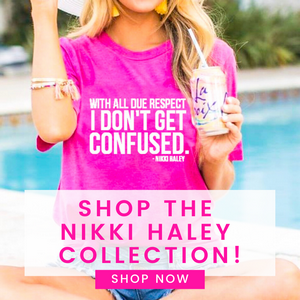 "august"
A song that captures the highs and lows of a summer romance and how all hopes for a real relationship are dashed by the ending of August and therefore the end of summer. It is said that this song is the predecessor to Betty.
Best lyric:
"To live for the hope of it all.
Canceled plans just in case you'd call"
"this is me trying"
In a raw, inside look at Taylor accepting her faults within relationships and how she accepts responsibility for whatever roles she played in the ending of a relationship. She explores all of the things that contribute to her red hot temper: failure, alcohol, stress of juggling the many facets of her life, and fear. 
Best lyric:
"They told me all of my cages were mental.
So I got wasted like all my potential.
And my words shoot to kill when I'm mad.
I have a lot of regrets about that"
"illicit affairs"
Though we are unsure of whose perspective this is from, the song discusses an affair that the person in the song had and what feelings have come from that; like how even though they feel like dying after committing this act, they keep going back for more. The song explores the complex emotions behind affairs like "the dwindling, mercurial high" but also that it always results in heartbreak and pain.
Best lyric:
"You taught me a secret language I can't speak with anyone else
And you know damn well
For you, I would ruin myself
A million little times"
"invisible string"
A romantic song describing an invisible string that held a couple together and would lead them to each other eventually. Taylor also alludes to moving past her old grudges because she feels so much comfort and happiness with her love of her partner. But most importantly, it highlights that all of the heartache led her to that partner (a pretty obvious assumption that it's to her love, Joe Alwyn).
Best lyric:
"One single thread of gold
tied me to you"
"mad woman"
Taylor said in the album prologue that this song is about "
misfit widow getting gleeful revenge on the town that cast her out." It is a song about seeking revenge on the town but also the people who bonded over their dislike of her. She makes it point to say that people made her this way which I loved. 
Best lyric: "
No one likes a mad woman
What a shame she went mad
You made her like that"
"epiphany"
In the album prologue, Taylor says that it references her grandfather Dean, landing at Guadalcanal in 1942 during his military service. It also touches on the realities of COVID-19 with the references to holding hands through a plastic screen. The epiphany referenced is finding that calm during the times of violence and chaos. It could also reference being with people you love and the feeling of home.
Best lyric:
"With you I serve, with you I fall down"
"betty"
This song follows the fallout of summer romance that James had with the girl we met in the song "August." Here, we meet James' girlfriend, Betty. The song follows James who can't own up to any of the mistakes they've made. Betty, on the other hand, is onto bigger and better things without James. (Fun Fact: James and Inez are the names of the daughters of Blake Lively and Ryan Reynolds). 
Best lyric:
"Standing in your cardigan,
Kissin' in my car again,
Stopped at a streetlight,
You know I miss you"
"peace"
This song explores the complexity of being in a relationship with Taylor either because there is too much going on in her life but he also feels like she isn't enough. It is such a sweet song of just wanting that reassurance from the one who she loves the most. 
Best lyric:
"I'd give you my sunshine, give you my best, b
ut the rain is always gonna come if you're standin' with me"
"hoax"
This is a melancholic song that paints a picture of a toxic relationship but still having a hard time leaving. She references pain of having a knife in her back and a gunshot. She expresses her wanting to find a reason to stay. It is a gut-wrenching tale of love long gone even though the relationship remains. 
Best lyric:
"My only one.
My kingdom come undone"
Taylor Swift has done it again.