Time released their 100 Next list this week. It is a list of 100 rising stars in their respective fields and there are some familiar faces to the Grand Old Party.
Let's discuss!
Elise Stefanik
Representative Elise Stefanik made it on the list. The person to write of her highlights was
Paul Ryan
. Rep. Stefanik, a Republican out of New York, has taken steps to getting more Republican women elected to office. She is the definition of women empowering women. She also made history being the youngest woman ever elected to United States Congress when she was elected in 2014.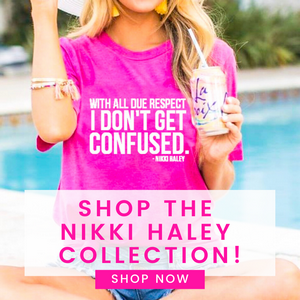 Josh Hawley
Coming to DC after beating two-term Democratic Senator Claire McCaskill, this Republican from Missouri has made a name for himself among the GOP.
Ted Cruz
wrote about him for the Times 100 Next piece and said "
As young Americans embrace the omnipotent presence of social media in their lives, the U.S. Senate's youngest member is fighting the behemoths of the digital age, from warning about the dangers of screen addiction to working to strengthen privacy protections for children online."
Francis Suarez
Mayor of Miami, Florida, Mr. Suarez is no stranger to sticking to his principles and representing the best of American values. He is quickly becoming a name in Republican circles. He approaches things with his heart, not his head, and that is what sets him apart.
Marco Rubio
is a big supporter of Mr. Suarez and we can tell that this list will not be the last you see of Mr. Suarez. 
Dan Crenshaw
Dan the Man. Representative Crenshaw really took the world by storm after SNL actor Pete Davidson mocked his eye patch. Crenshaw later appeared on SNL and got to roast Pete Davidson right back, proving that it's okay to forgive and move on. Since that time, Rep. Crenshaw has become the fastest rising star in the GOP with his tweets and strong message of patriotism. He is exactly the kind of face-lift the Republican Party has needed with the charisma and passion. Read his write up here. 

There is no doubt that you'll see these Republicans around for a long time. The GOP is on the rise and we aren't slowing down.