It's spring break, and by extension, summer is right around the corner. Young political activists from around the nation are in eager search of opportunities to get involved with the conservative movement, catch some precious rays of sun, or travel to a new part of our incredible country. Whether it be an internship on the Hill in Washington, a trip to your favorite lake, or simply picking up a good book, summer break is the perfect opportunity to get out of town and try something new. With endless days of summer sunshine, how will you spend your summer break? Here's a great conservative bucket list with 14 ideas to get your plans started:
Take a cross-country road trip
Ever traveled from sea-to-shining-sea? The American landscape is beautifully diverse, from our sandy and rocky coasts to our purple mountains majesty. If you've never been to a certain region of the United States, why wait? Pack up your car with snacks, a camera, and a few friends, and you're set to explore the greatest nation on earth.
Engage in an unforgettable internship opportunity
Whether it be in Washington, D.C. or in your own backyard, summer break is the perfect time to engage in a meaningful internship program. Truly, the best way to learn about the political process is by doing! Check out the representatives, senators, etc. from your state and start looking into what opportunities may be in store for you this summer.
Attend Turning Point USA's Young Women's Leadership Summit
Without a doubt, a highlight of many conservative leaders' summer break is Turning Point USA's annual Young Women's Leadership Summit. This June, travel to Dallas, Texas to meet 2,000 of America's strongest conservative activists and the leaders of the conservative movement. Ever dreamed of meeting Ben Shapiro, Judge Jeanine, Candace Owens, the Trump Ladies, or even Carly Fiorina? Pack your bags! Apply today for YWLS
here
.
Enjoy a small-town Fourth of July
The parades, the fireworks, the flags. Nothing is quite as magical as a small-town Fourth of July. Research what small or historic towns are throwing a July 4th Bash near you, adorn your best red, white, and blue, and get ready for the most patriotic day of the summer!
Read a book, or twelve, written by your favorite political figure
If you are, like most students, too busy during the school year to read books written by your favorite political leaders, summer is the time.
Visit a new national park
President Theodore Roosevelt didn't establish those gorgeous national parks for nothing. Perhaps the most beautiful land in our nation falls within the boundaries of a national park. Go visit one today. Pro tip: I highly recommend the Grand Canyon.
Research a policy area that you find particularly interesting
There's no time like the present to become an expert on a public policy topic that intrigues you. Head to policy institutes like the Heritage Foundation or the Cato Institute to educate yourself on the facts regarding national defense, healthcare policy, immigration, you name it. Becoming an expert in a particular area opens up doors to so many opportunities in politics later on.
Pick up the Good Book
So many young leaders have a goal to invest in their faith and relationship with God, but school and life can get so busy. Take time this upcoming summer to spend time with the Word, even if it's just a single book. You won't regret it. Maybe it will create a new habit.
Start or contribute to a blog or website
Conservative activists tend to have a lot of opinions. A
lot
of opinions. Channel that energy into words that can be shared with others through a blog this summer. Whether it's becoming a contributor to Future Female Leaders or starting your own blog, you never know how many people you may reach or influence through your thoughts and words.
Spend time giving back to your community
Conservative leaders believe that it's not the government's job to take care of the community, it's ours. Find a particular area of service you are passionate about this summer and dedicate yourself to making a difference in your community. Whether it be working with those experiencing homelessness, offering summer camps for low-income kids, or volunteering in your local hospital, developing meaningful relationships with others is what will truly impact the world around you.
Learn about proper firearm use and safety
Summer break is the perfect time to learn a new skill. Make this summer your opportunity to learn about proper firearm use and safety. Take a firearm safety class at your local shooting range and learn about the importance of safety!
Learn something new
Summer break doesn't have to mean vacation from learning! Spend your time this summer getting ahead by taking a few classes, or even auditing a class that you find interesting. Perhaps it's a topic outside your major that you haven't been able to work into your schedule, or maybe it's watching every PragerU video on repeat all summer long–take time to learn about something new.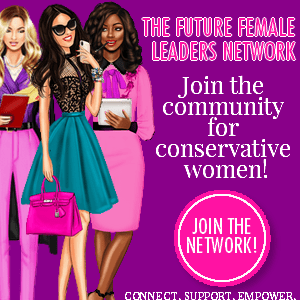 Organize, and minimize, your working wardrobe
When school's in session, it's tough to find time to organize every piece in your wardrobe. Spend a rainy summer day cleaning out those closets! Rule of thumb–if you haven't worn it in a year, time to let it go. Summer is also a great time to build your professional wardrobe for all those upcoming conferences and internships!
Still in high school? Attend Girls State
Girls State is an incredible program open to juniors in high school.
It's is a week long program sponsored by the American Legion Auxiliary, and is fantastic way to network and learn about patriotism.
CABINET
Isabel is a Cabinet Member from the beautiful Rocky Mountains of Colorado and is a proud CSU Ram. Next fall, Isabel will be attending Georgetown University to pursue her master's degree. She dreams of one day serving as the US President. She loves all things small government and second amendment, and is also a Turning Point USA Campus Coordinator and a proud member of PragerFORCE.