What is the abortion pill? No, we aren't talking about Plan B. There is an actual pill
that causes an abortion within the first 9-10 weeks after your last missed period.
Live Action, a pro-life advocacy group, recently posted a
video
about the abortion pill that has sparked conversations about what this pill is. So, let's go through all the abortion pill procedures. Then, we'll break down abortion pill reversals. 
The medications & procedures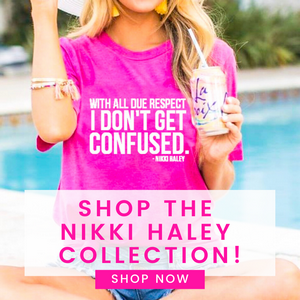 Abortion can be done using the following medications and procedures:
Oral mifepristone and oral misoprostol
Most common type of abortion pills. 

Mifepristone will block progesterone which will cause the lining of the uterus to thin and will then prevent the embryo from staying implanted. Normally this is taken while in the office with a doctor.

Misoprostol will cause the uterus to begin contracting and eventually forcing a period/miscarriage. 
Oral mifepristone and vaginal, buccal or sublingual misoprostol
This is the same medication from above but instead of taking the misoprostol orally, someone would either insert it directly into the vagina, between the cheek and teeth, or under the tongue.

This medication must be taken within nine weeks of the first day of your last period.
Methotrexate and vaginal misoprostol.
Methotrexate is used normally for ectopic pregnancies and is not usually used for elective abortions. 

Can take up to a month for the abortion to be completed. 
Vaginal misoprostol
Not as effective when used alone and this procedure is the most effective when used before nine weeks of gestation of the embryo. 

Abortion pill reversal 
The abortion pill reversal is essentially a shot of progesterone in the first 24-48 hours after taking mifepristone. The idea of a progesterone being put back into the body after mifepristone, which blocks progesterone, is that the progesterone put back into the body will out-perform and overwhelm the mifepristone. The odds of this working at ~62%. 
The American Association of Pro-Life Obstetricians and Gynecologists
is in support of the procedure and their public statement on abortion pill reversal states three things:
Progesterone has been safely used during pregnancy for decades without undesired effects. (Many physicians agree but only when it is used properly.)

For those infants who survive mifepristone, there is no evidence of birth defects associated with the medication. (ACOG itself has research confirming this).

The efficacy of reversal is, in fact, higher than "sitting and waiting" alone (7- 40%, depending on gestation) to see if a pregnancy continues (this is based on small studies, but this is because there is a small population that chooses reversal in the first place).
For more information, call The Abortion Pill Reversal Hotline at
1-877-558-0333
. You can also visit them online at
www.abortionpillreversal.com
.