I, like many other women my age, have been a long-time sufferer of "imposter syndrome." 
As a self-described bubbly, enthusiastic, sometimes goofy person that loves bright colors, fashion, coffee, puppies, glitter, and all other "girly" things, it can be easy to find myself second guessing whether I fit in with my straight-laced, academic-minded peers. 
I've always been interested in history, english, politics and math. I've always achieved excellent grades and strived for a merit scholarship in college, but even after receiving a merit scholarship and attending a well-respected university, I sometimes felt out of place. I felt this way when I began my career, too.
When I first began working as an intern in Washington D.C, I was thrilled to meet like minded women. I thought it would be wonderful to meet fellow Lilly Pulitzer-lovers who also happen to know a ridiculous amount about politics. 
Instead I found myself in an office filled with women in black suits, talking about the current state of affairs in the Middle East. I was the one in a hot pink pencil skirt and polka dotted top. Even though I could keep up with political conversations with the best of them, I still stood out. 
I was in a sorority, I attended a state school, I carried a pink Kate Spade purse and an FFL coffee tumbler. I always wore pink lipstick, pink heels, and pearls.
So I felt silly, almost childish, compared to the women I worked with. The comments from them came rolling in, and they stung:
"I attended (insert private university here), so I have to be taken seriously. I guess you don't have to worry about that at The University of Alabama, which is why you think it's okay to wear pink to work." 

"You can't have possibly learned that much in your classes. You were in a sorority after all. Don't sorority girls just party and wear glitter? I didn't think sorority girls took school seriously."

"I'm planning for a long career in D.C, so I'm not really here to play Presidential Barbie, like you are." 

"I'm surprised you even know anything about politics, given the way you float around the office in your frilly dresses." 
Historically, women have stayed home. Women simply haven't worked in offices for as long as men, so the assumption is that women have to
become
men, in order to be taken seriously. We have to wear black pantsuits, we have to know everything about every topic, even if it doesn't interest us, and we have to dull our personalities, lest we be seen as "unprofessional." The women that behaved themselves, took things seriously, and acted boring were seen as "one of the guys" and therefore, were able to progress in their careers more quickly. There are examples of this everywhere. From Rosie the Riveter dressed in a denim shirt donning the saying "we can do it," to professional women's attire including shoulder pads to give women a more manly look at work. 
When I first accepted a position as a Cabinet Member with Future Female Leaders, I learned that this doesn't have to be the case. Our founder Amanda, and my fellow Cabinet Members love pink and glitter as much as I do, and they are highly respected at their universities and in their professions. They are authentically themselves but are never seen as unprofessional.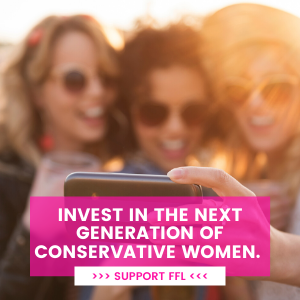 After observing my friends at FFL, I decided to start channeling my favorite leading ladies from movies and TV shows. Blair Waldorf, Cher Horowitz, Rory Gilmore, Jess Day, and my all time favorite, Elle Woods. 
These women may be fictional, but their stories are so relatable, aren't they? 
Blair comes from a wealthy family. She values fashion, status and money, but she also longs for love and friendship. 
Cher lost her mother at a young age and had a tense relationship with her father. She's fashionable and popular but still struggles with being seen as ditzy or "clueless", despite her sharp wit. By the end of the film, she builds beautiful female friendships, and earns the respect of her peers, her teachers and her father. 
Rory is seen as timid, and is often overshadowed by her mother's big personality. She's valued for her intelligence, above all else. She has tons of pressure to fit into the academic world of her private school; but just like all girls her age, she still has a number of other things taking up space in her brain: her family, her friends, boys, clothes, music, etc. 
Jess is quirky and clumsy but manages to build wonderful relationships and lasting friendships with her students and roommates. She touches the lives of nearly everyone she interacts with in the show, but still, she has a hard time being taken seriously. 
"I brake for birds. I rock a lot of polka dots. And I have touched glitter in the last 24 hours. I spend my entire day talking to children. And I find it fundamentally strange that you're not a dessert person. That's just weird, and it freaks me out. And I'm sorry I don't talk like Murphy Brown. And I hate your pantsuit. I wish it had ribbons on it or something to make it just slightly cuter. And that doesn't mean I'm not smart and tough and strong."
And then there's Elle Woods, the heroine of Legally Blonde and an all-time favorite here at FFL.
At the beginning of the film, we establish that Elle is the president of her sorority, a Fashion Merchandising major at a school in California and blonde. She's dating Warner, who she expects to propose. When he instead breaks up with her, comparing her to Marilyn Monroe, he lights a flame beneath her. She applies to Harvard Law, passes the LSAT with flying colors, creates a hilarious video essay and ends up graduating as the top student from Harvard. 
Is there a woman on the planet that hasn't wished they were Elle at one point or another? 
Elle has taught me a lot about authenticity. 
She is beautiful, funny, fashionable and kind. She applies herself and continues to work hard towards her goals. Elle never takes advantage of anyone, she's not mean, condescending, or cruel. She gets to the top of her class by being the best. And she does it all while wearing pink. 
Elle never pretends to be someone she's not. Her bright pink attire and orange Macbook stand out against the sea of black and white that she finds herself living in at Harvard. She sees no problem with printing her resume on pink paper, or taking notes with a pink feather pen. And why should she? She never had to dull her personality or her fashion choices in order to score a 179 on the LSAT or be admitted to Harvard Law. 
Professionalism comes from within, and we gain the respect of our peers over time, through hard work and kindness. 
So if you're reading this, and you've ever felt a little too pink for your office, your school, or anywhere else, I want to tell you to stop. Be true to yourself. Dare to be authentic. Believe in your capabilities and everyone else will learn to love you for you. Channel your inner Elle Woods and approach everything with the mentality that if you work hard and are kind, you will earn respect. Your boss, your coworkers, and your peers will all see quickly that you're just as good at what you do whether you're wearing a pink dress or a black pantsuit.
CABINET
Georgia Gallagher graduated from the University of Alabama in the summer of 2019 where she majored in Journalism and Political Science. She is currently working as a Cast Member at Walt Disney World in Florida. In her free time she can be found advocating for pro-life policies and working with single or low-income mothers. She often says that her planner is second only to her Bible and she's never caught without a cup of coffee in her hand.