Government shutdowns are not all that uncommon, but they are often controversial and complex. It's important to know the facts about the current shutdown, which has become the
third-longest
shutdown in United States history.
How did the shutdown start?
Late in 2018, both the House and Senate began to scramble to fund parts of the federal government. Things got partisan when it came to funding border security. Both chambers were able to pass spending bills, but the President refused to sign legislation without at least
$5 billion
to build a wall on the southern border.
How historic is this shutdown?
In short, shutdowns, especially partial shutdowns, are not unique. The longest shutdown occurred from
December 1995 to January 1996
, around the same timeline as this one, under President Bill Clinton. That shutdown lasted 21 days. The government also shut down under President Obama in
2013
when Congress and the President couldn't agree.
What departments and agencies does the shutdown affect?
This shutdown does not include all of the federal government. It affects approximately 25 percent of federal government services.
Notably
, the National Parks Service is affected, and the IRS is not processing taxes or issuing refunds.
Food stamps
may be next on the list of affected government services. As well, approximately
420,000
federal employees, like
TSA agents
, are not currently being paid. That said, there are
initiatives
in Congress to ensure that these federal employees will receive back pay after the shutdown is over.
What is Congress doing about it?
Congressional Democrats have said that they do not want to spend more than $1.6 billion on border security. Some have advocated for reopening the government before continuing the border debate.
This week in Congress
, there are four different appropriations bills. Senate Democrats have threatened to delay all other business until these bills are also addressed in their chamber.
Some
congressional Republicans are backing President Trump while others are planning to vote for bills to reopen portions of the government.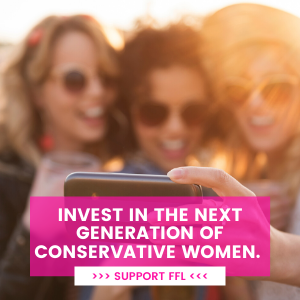 What is the President doing about it?
President Trump

gave
 an address about the shutdown. He called the border security a humanitarian crisis – a crisis of the heart and a crisis of the soul. Thursday, he will visit the southern border to "make his case" for a wall. Earlier, the president said that he would be willing to let the shutdown go on for "
months or even years
" and has not blinked yet on his demand for $5 billion in funding.
This week will be the third of the 2018-2019 shutdown with many outlets saying that there is "
no end in sight
." For now, the blame depends on which tribe, per say, one belongs to. While the President hashtags #SchumerShutdown on Twitter, Democrats place responsibility squarely on Trump's shoulders.
CABINET MEMBER
Karly Matthews is a student at Temple University, where she is majoring in political science and journalism while minoring in Spanish. At any given moment, Karly can be found talking about Marco Rubio and advocating for conservative values with a large coffee mug and color-coded planner in hand.