Chances are, if you're involved in politics, you can name off a few strong conservative women. Nikki Haley, Rep. Elise Stefanik, Rep. Liz Cheney, Sen. McSally, and Ronna McDaniel are just a few of the women that immediately come to mind. These women are regularly in the news, fighting for conservative values in Washington D.C. and beyond.
There are also conservative women who are not always on national news, but they still fight for our values in their communities. They are small business owners, local public officials, candidates for higher office, and above all, women who want to make their towns, states, and country a better place to live and work. This list is not exhaustive, but they are women who are set to break out onto the national stage in 2020.
Morgan Zegers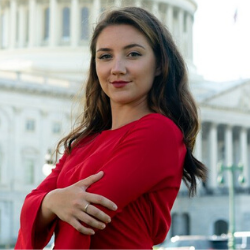 Zegers has been featured a
few
times
on FFL, but 2020 is set to be her breakout year. In 2019, she created Young Americans Against Socialism, an organization dedicated to fighting the wave of socialism among millenials and Gen Z. She has already started to make waves in the digital sphere through their interviews with people who have escaped communism and in the physical sphere through her speaking engagements.
Randi Reed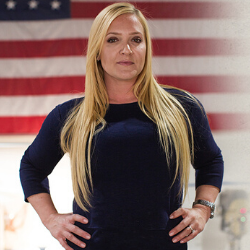 Randi Reed is a candidate for Nevada's 4th Congressional District. She is a small business owner and has spent over two decades in Nevada. In Congress, she wants to fight over-regulation and tax hikes, tackle healthcare reform, and stop the rising tide of anti-Semitism. She has a crowded primary, but the NRCC has targeted the district for 2020 and looking to flip the seat red.
The Conservative Squad (Jessica Taylor, Michelle Fischbach, Nancy Mace, Beth Van Duyne)

During her
campaign announcement
in October, Jessica Taylor stated that she wanted to create a "Conservative Squad" to counteract the Squad on Capitol Hill, comprised of freshman Democrat Reps. Alexandria Ocasio-Cortez (NY-14), Rashida Tlaib (MI-13), Ilhan Omar (MN-05), and Ayanna Pressley (MA-07). In December, the Conservative Squad promised by Taylor came to
fruition
in the form of four conservative women running for office in four different states: AL-07 candidate Jessica Taylor, MN-07 candidate Michelle Fischbach, SC-01 candidate Nancy Mace, and TX-24 candidate Beth Van Duyne. The women have been endorsed by various conservative women's groups and are either looking to claim an open seat or flip blue seats in red districts.
Tara Campbell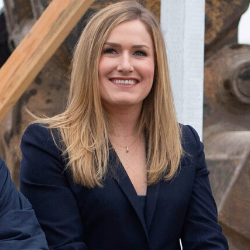 Campbell
is the youngest female mayor in California's history, having been appointed to the position of Mayor of Yorba Linda at the age of 25. At the end of 2019, she was recognized as one of
The Orange County Register
's 100 Most Influential People in Orange County. She makes an effort to be present in her community, frequently posting events and appearances on her social media. In her
State of the City
address, she highlights her office's commitment to fiscal responsibility and reinvesting in Yorba Linda. She is running for re-election to City Council in 2020.
Nicole Malliotakis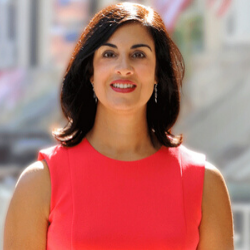 Malliotakis
currently
represents Staten Island and parts of Brooklyn in the NY State Assembly, a district she's represented since 2011. She was the 2017 Republican nominee for New York City Mayor. Now, she is running to represent NY-11 in the United States Congress. During her time in the Assembly, she's fought for transparency, fought against tax hikes and for education reform, and has improved programs for senior citizens. She is the daughter of immigrants, one Greek and the other exiled from Cuba during the Castro dictatorship. In her Congressional race, she has been endorsed by many conservative women's groups, including Representative Elise Stefanik's E-PAC and Winning for Women.