Image Credits: Pinterest
Being a conservative woman can sometimes be difficult when it feels like the whole world is against you.  That's why we're naming 14 reasons we love being conservative young women.
1) We defy the stereotype. 
Considering many women are liberal, as well as young adults, we are a double minority. Embrace it!

2) We're in good company and we have amazing conservative women to look up to.
Nikki Haley, Carly Fiorina, Margaret Thatcher just to name a few.

3)  Ronald Reagan.
One of the most loved presidents was a member of our party, who wouldn't love that!?

4)  Seeing people's faces when you prove their conservative stereotypes wrong.
Yep.

5)  Republicans currently have the majority in the Senate and a Republican president in the White House!
Are we tired of winning yet?

6) Anything to do with elephants.
 They are obviously the cutest and we have a special reason to adore them.

7) We stand for strong values, hard work, and integrity – setting us up for success in our futures.  
We know we can reach our goals by being independent, hardworking, and not relying on the government.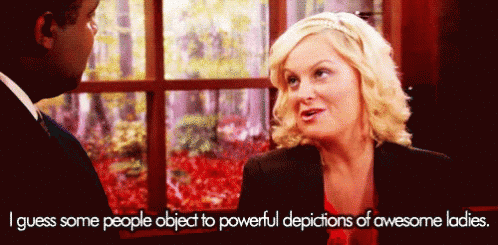 8)  Having the opportunity to stand up for your beliefs and voice your opinion on current events and politics in an informed and intelligent way.

9)  Fourth of July.
We probably party harder than anyone else on our nation's birthday.. and we all know it's the best holiday of the year.  We might even have our plans made for the big day three months ahead of time.

10)  Purchasing any accessory that is red, white, and blue because we embrace any opportunity to show our patriotism.
The only colors in our color wheel, tbh.

11)  Meeting incredible people through all of the great center-right organizations.
Future Female Leaders, YAF, TPUSA, Young Republicans, Teenage Republicans, or College Republicans… the list goes on!

12)  Knowing that you're making our country better by being politically active and up-to -date on current events.
That's inspiring.

13)  Having that known camaraderie with other young conservative women.  
We stick together.

14) We are a group of beautiful and bright young women who are going to lead our country to a better future.
Empowered women empower women.