Image Credits: Elise Stefanik, David Greedy/Getty Images, Alexandra Smith, Condi Rice
The Republican party and conservative movement has had many firsts for females that often get overlooked by the left and media, simply because it doesn't their advance their agenda. What they won't cover, we will. Here are 18 strong and bright conservative women who have made history and broken glass ceilings.
1) Mia Love

Mia Love eats Republican stereotypes for breakfast.  
She was 
the first African American female Republican elected to Congress. In addition, she is the first African American to be elected to Congress from Utah.
2) Sandra Day O'Connor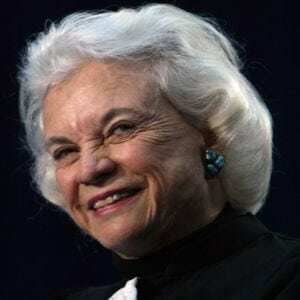 O'Connor was the first woman to serve as a Justice of The United States Supreme Court. She was appointed by Ronald Reagan in 1981 and served until her retirement in 2006.
3) Carly Fiorina

Before she made headlines for running for President in 2016, she was the first woman to  lead a top 20 company as the CEO of HP from 1999 to 2005. That is a long way from her start as a receptionist at a little nine person company.
4) Jeannette Rankin

Jeanette Rankin is the OG of women in politics. Rankin was
the first woman to hold national office in the United States. She was elected to the United States House of Representatives as a Republican from Montana in 1916. History made.
5) Kellyanne Conway

Kellyanne made history in 2016 with Donald Trump's victory, when she became the first female to successfully run a presidential campaign. She now serves as Counselor to President Trump.
6) Elise Stefanik

She is the youngest woman ever elected in US Congress, winning her seat in the House of Representatives in 2014. If that's not enough to inspire you, she also is the first female to lead recruitment efforts for the National Republican Congressional Committee to attract qualified and talented Republicans to run for office in 2018.
7) Mary Louise Smith

Smith was the first woman to run the Republican National Committee and was named by Gerald Ford.  She served the post for 3 years. She helped lead the Republican revival after the Watergate scandal.
8) Joni Ernst

Joni is the first female veteran to ever serve in US Congress. When a retiring Iowa Democrat senator compared her to Taylor Swift, she shot back with the perfect amount of sass, stating
"I think it's unfortunate that he and many of their party believe that you can't be a real woman if you're conservative and you're female."
Mic drop.
9) Susana Martinez

Susana Martinez, Governor of New Mexico, made history when she was elected to the post as the first female elected governor of the state AND the first Hispanic woman governor in the country
.
10) Alex Smith

Chairman of College Republican National Committee, one of the largest national groups for campus Republicans, Alex Smith is a rising star in the Republican Party. Smith was the first woman elected to the position. We're excited to see what is in store next for this female leader.
11) Clare Boothe Luce

Clare Booth Luce is nothing short of a trailblazer.  Not only did she serve in the US House of Representatives, she was also the first American woman appointed to a major ambassadorship, when she was appointed by Dwight D. Eisenhower to be Ambassador to Italy.
12) Condoleeza Rice

There is no doubt that Condoleeza Rice is goals. She was the first female to serve as National Security Advisor, a position she held during George W. Bush's first term. In addition, she was the first female African American Secretary of State, a position she held during George W. Bush's second term.
13) Ronna Romney McDaniel

While she is not the first woman to hold the position of Chair of the Republican National Committee, she is the first woman in the position in three decades.
"For far too long, Democrats have hailed themselves as the party of women,"
Romney McDaniel said recently,
"As Republicans, we know their so-called monopoly on being the party of women is false, and it is a mindset I intend to change."
Cheers to that.
14) Elaine Chao

Elaine Chao was just confirmed as Secretary of Transportation for the Trump administration, but this isn't her first rodeo. She served as Secretary of Labor under George W. Bush from 2001 to 2009. She is the first Asian American woman to be appointed to a President's Cabinet and she did it twice.  Boom.
15) Shelly Capito

Capito was elected to the United States State in 2014 and with her victory, she became the first woman elected to the Senate from the state of West Virginia. In the 114th Congress alone, she sponsored 113 pieces of legislation, more than any other freshman senator.  She proves Margaret Thatcher's quote, "
If you want something said, ask a man; if you want something done, ask a woman."
16) Nikki Haley

Before Nikki Haley was tapped to become an Ambassador to the United Nations, she was the first female governor elected to the great state of South Carolina and the second Indian-American to be elected governor in the United States.
17) Kay Orr

Kay Orr was the first Republican woman to be elected to governor.  She was first female Governor of Nebraska and served from 1987 to 1991.
18) Margaret Thatcher

She may have not been a citizen of the United States, but the Iron Lady was most certainly conservative. She was the first female British prime minister and the longest serving one at that.  Go Maggie.
Future Female Leaders is self-funded through the sale of our unique conservative apparel and accessories in our online store. Our proceeds are reinvested into the spreading the conservative message to women nationwide. Please consider supporting Future Female Leaders and it's mission, by visiting our store.