Confession: my bookshelf is filled with girlboss, girl power, and inspiring books about building empires. I'm a sucker for them. Books are great tools that can help grow your professional development and they can make you feel like you've found your new best friend.  Here are 10 of my favorite books that every girl boss should have on her bookshelf.
This book will open your eyes on how we are often the ones who hold ourselves back from reaching our fullest potential.  The author interviews successful women in an array of fields and shared the traits and habits they adopted that lead to a more successful and fulfilling life.
2)#GirlBoss by Sophia Amoruso
Yes, this book seems to be as overexposed as a Kardashian, but rightfully so.  
I found myself smiling to myself and nodding my head to a lot of it as a business owner myself.  
It was fascinating to hear Sophia's journey and her snark, realness, and personality jumped off the page with every word.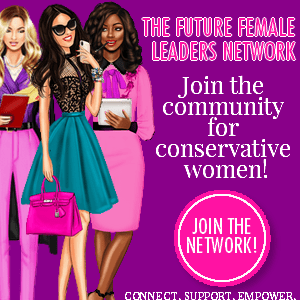 Looking for a mentor? Look no further than Leave Your Mark by Aliza Licht.  She shares her story while also sharing her favorite concrete lessons, tips, and empowerment to landing jobs, slaying in your career, and also building a personal brand.  This is a must read for young professionals. 
Sheryl Sandberg is the COO of Facebook and is one of Fortune's 50 Most Powerful Women, so it comes as no surprise she brings much to the table from her experience climbing the corporate ladder.  This book is a great mix of data, personal anecdotes, and research that digs in to women in leadership and the challenges and struggles we face being working women.
Megyn Kelly is the definition of girl boss. Her journey as a attorney to one of the most popular news anchors will inspire you to settle for more. Her story may sound like a fairy tale from the outside, but reading this book, you'll remember we're all human. Yes, even Megyn Kelly. This is a must read for women just starting out, pivoting to a different career, or just need a fresh outlook on their career and life.
Do you ever feel like everyone got a class on how to succeed at life and you missed it? Well, that's because you haven't cracked "the code" aka the Girl Code. This book will share successes, breakthroughs, and tools to empower women in their endeavors, because well,  empowered women empower women.
Even if you're not planning to launch a startup anytime soon, this is a great read for young females trying to find their footing in a professional world.  Women who have made over $1 billion dollars in revenue must be doing something right and they share their letters of advice in this book to the next generation of female leaders.
From White House Press Secretary to round table shows at Fox News Channel, Dana Perino is an inspiration to girl bosses everywhere.  She shares the lessons she's learned through it all and does it with a heavy dose of optimism and positivity – something we all need more of. In addition, if you're a politico like me, you will love the behind the scenes moments she experienced being a part of the Bush administration. 
Don't let the title make you think you shouldn't be nice while building your career, because everyone should be kind, but the author reveals behaviors and habits that are ingrained in us as young girls that can end up sabotaging our career advancement.  This includes, but not limited to, social media etiquette, asking permission, and multi-tasking. The first step in breaking these habits and mistakes is knowing them and this book shows us how to do just that. 
Here's to wishing the track pants would make a comeback. The book highlights the timeline of discovering an idea, creating a brand, and the highs and lows of deciding to sell it.  What I find particularly refreshing about this book is the unconventional business practices they practiced and how sometimes it failed miserably, but sometimes it sparked a new normal in the industry.
Future Female Leaders is a participant in the Amazon Services LLC Associates Program, an affiliate advertising program designed to provide a means for us to earn fees by linking to Amazon.com and affiliated sites.