As your involvement in professional settings and employment continues to grow, it's important to know how to dress the part. From your student government position to interning on Capitol Hill, wearing the right dress and pair of shoes is half the battle in becoming successful. To help you start your journey in dressing like a total girl-boss, check out this list of Elle Woods-worthy brands.
Ok. I'm sure you're thinking, "I can't even look at a J. Crew price tag without crying a little bit." For students, dressing for success is possible – just bring in your student ID to a J. Crew store for 15% off your entire purchase. J. Crew has it all, from swimsuits to workout attire, but their business attire is clean and professional and sure to last for years to come. While specializing in the classic neutrals–black, navy, and grey–they often carry suiting attire in fun colors like red and yellow, which are sure to make any office day a bit happier. Overall, anything purchased here is a great investment for your current and future professional endeavors.
---
---
Madewell might be an unexpected brand on this list, but for lovers of simple attire and casual Fridays, this is your place. I fell in love with Madewell after purchasing "the Transport tote," which is still to this day the best purchase I have ever made. My Transport Tote is a bottomless storage space for everything I need for work, and there always seems to be more room when I need it. This may be my favorite place to shop, especially for layering attire (t-shirts and sweaters) and bags… plus, they too offer a 15% in-store discount with a student ID.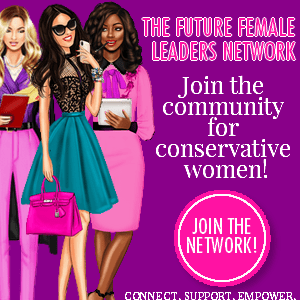 If you're willing to splurge, look no further than Ann Taylor. They offer 50% off discounts a few times throughout the year, and if you're finding that all "normal" pants are 6 inches too long, have no fear! Their petites section has great suits, dresses, and even jumpsuits from time to time that will be sure to help you look great throughout all of your professional endeavors.
Banana Republic sells perhaps the widest variety of suits and suit separates I have ever seen. From velvet blazers to plaid pencil skirts and every color and pattern in between – they have any working woman's wardrobe covered for every season! Whether you're looking for just a blazer, a single pair of pants, a solitary skirt, or a combination of all three to mix and match, you're sure to find it at Banana Republic. Plus, 15% off when you bring your student ID into the store. SCORE!
Ok, I'll admit it. Poshmark really isn't a brand, per say, but if you are a college student and you haven't heard of Poshmark, the time is now, my friend. Poshmark is an online marketplace where people can buy and sell clothes from their own closet, often at a very discounted price. I frequently will search Poshmark before buying an item I love full-price, and I love knowing that I am supporting another person directly through my purchase. Plus, if I am ever running low on cash, I can search through my closet for something I haven't worn in a while and am willing to part with, and just like that… I've made some money.
Every future female leader deserves to dress the part: so get out there and start building your professional wardrobe!
CABINET
Isabel is a Cabinet Member from the beautiful Rocky Mountains of Colorado and is a proud CSU Ram. Next fall, Isabel will be attending Georgetown University to pursue her master's degree. She dreams of one day serving as the US President. She loves all things small government and second amendment, and is also a Turning Point USA Campus Coordinator and a proud member of PragerFORCE.