Ask anyone what tops their bucket list and most will say 'study abroad' or something of the like. I am one of those people and I am writing today to talk about what I would consider a very unique experience of my time living abroad for four months. As part of my undergraduate college life, I chose to spend a semester in Sydney, Australia. This was always a dream of mine. It is surreal to even be reflecting on having it be over with. The things I learned from this adventure, however, will follow me forever. The most important things that I learned were about America and my own sense of patriotism. Sharing these few lessons may motivate some of you to take the leap and leave America for a short period of time, all because it is the difficulty of missing our country that makes us grow fonder of it. 'Distance makes the heart grow fonder,' if you will! It's not just fun and games; it's fun, games, and becoming better than you ever thought you could be! Here are the top lessons I learned.
Internationals think of our politics as silly.
I will always remember being at orientation with everyone in my program from America, hearing about how to have
the
'Trump' conversation. I found this hysterical, since part of global citizenship is properly representing your country and being respectful of others'. We were told to defeat stereotypes. I couldn't help but think how, while everyone was bashing President Trump and our country's leadership, that I loved our complicated relationship with politics and our individual emphasis on the pursuit of happiness. Suddenly, I was 'the conservative' again, this time at a university with 50,000 new students opposed to the 1,800 at my home university. I learned that I must accept my role.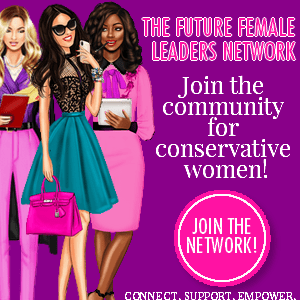 When people are always asking you what you think about American politics, you really have to know what the talking points are.
I learned so much about America because I had to defend conservative ideas on the daily. One day in my environmental politics class, someone said, "How can anyone be conservative? It's just so stupid!" This wasn't just some classroom where I was the sole conservative voice amidst a handful of others; it was a new country, values system, and atmosphere that I myself did not even understand. What I learned here was to put aside my tool box of talking points and just listen. How can we learn if we do all the talking? In this way, I gained so much knowledge about topics in Australian politics, like in Indigenous People and Policy and other courses that went in depth with topics we would rarely discuss in American classrooms.
Sometimes you just need some comforts of home.
Subtle differences make all the difference; i.e. American coffee is better! The concept of spending hours at a coffee shop and studying with a huge, probably twice-refilled iced coffee, was not a very popular study habit. Though humorous and probably foolish, this was actually super challenging for me. One of my favorite spaces to feel 'back home' and find my place when this got too pressing was my university's law library. I can't even count the amount of philosophical texts I read on the balcony overlooking the beautiful city of Sydney, trying to understand what it is that makes democracies flourish and what I could do to serve. I brought Plato's
Republic
to the beach on various occasions, then brought the conversation to my new acquaintances. One day, I even went on a coffee date and talked about Australian social welfare policy, Plato, and theocracies for four hours. I thought I could easily meet up with professors and chat about that week's class subject or just sit down with a new book for hours on end, but it was strangely uncommon. I had to always change up the location. This is not to mention how ordering 'iced coffee' meant some sort of dessert coffee with ice cream. I definitely made this mistake quite often!
The lack of a fast-paced vibe made it difficult to find motivation for spending days in the library like we do at school in the States and so changed my approach to education.
As opposed to my super small, rural, liberal arts college back in Tennessee, my classes had lectures of hundreds of people in an auditorium that had the capacity to hold double my home university. This was super intimidating. I felt like a freshman all over again, adjusting to a new world. The lack of familiar faces forced me to adjust; I really had to go out of my way to meet with professors and even to get answers to my questions that otherwise were required as part of class discussion. Sometimes just the logistics of things can bug you, but have no choice but to be accepting and change.
It made me grow so much.
While I am incredibly happy to be settled in back home in America, I do miss everything this semester did for me. Being the sole conservative voice in a classroom or even in a friend group does not bring me to the level of passion that I felt for my principles quite like being in Australia did. Besides meeting amazing people from all over the world, embedding in Australian culture, and growing personal relationships with what I loved back in America, the biggest lesson I learned was just how much I miss being out of my comfort zone. On a personal note, Australia also inspired me to really jump headfirst into distance running; not only did I complete my first half-marathon abroad, but I completed another race the first week back in the US, and am now a selected runner for the 2019 Chicago Marathon. 
Overall, I learned how special America is- even more than I had already known. The American sense of endless adventure, perhaps some 21
st
century global version of Manifest Destiny, has led me to enrich my own adventurous pursuit of happiness. My learning doesn't have to end here, though; just recently, I was nominated to be an Abroad Ambassador through my program to serve and mentor other students both at my university and elsewhere who wish to study abroad. I look forward to being a representative for the program, applying my lessons to my future career, and encouraging others to get out of their comfort zone and spend time abroad!