On 
November

 22nd, 1963, President John F Kennedy was assassinated in Dallas, Texas. The gunman, Lee Harvey Oswald, was arrested, and soon after assassinated himself by Jack Ruby while in police custody. In the fifty-five years since his untimely death, America has mourned the death of a charming leader, wondered about the supposed Kennedy curse, debated conspiracy theories about the grassy knoll and tightened the security we offer to our national leaders. Democrat or Republican, we can all recognize that political violence is evil and presidential assassination and attempts are absolutely unacceptable. The untimely death of John F Kennedy reminds us all that tomorrow is never promised, that there are truly crazy people in the world, and that we can always learn from those who came before us. Take today to explore these six books that will help you understand the life, presidency, and death of the 35th President of the United States.
Kennedy's last hundred days began just after the death of two-day-old Patrick Kennedy, and during this time, the president made strides in the Cold War, civil rights, Vietnam, and his personal life. While Jackie was recuperating, the premature infant and his father were flown to Boston for Patrick's treatment. Kennedy was holding his son's hand when Patrick died on August 9, 1963. The loss of his son convinced Kennedy to work harder as a husband and father, and there is ample evidence that he suspended his notorious philandering during these last months of his life. JFK's Last Hundred Days is a gripping account that weaves together Kennedy's public and private lives, explains why the grief following his assassination has endured so long, and solves the most tantalizing Kennedy mystery of all—not who killed him but who he was when he was killed, and where he would have led us.
John F. Kennedy and his young warriors invented modern presidential politics. They turned over accepted wisdom that his Catholicism was a barrier to winning an election. They hired Louis Harris to become the first presidential pollster. They twisted arms and they charmed. They turned the traditional party inside out. They invented The Missile Gap in the Cold War and out-glamoured Richard Nixon in the TV debates. Now "Thomas Oliphant and Curtis Wilkie, both veteran political journalists, retell the story of this momentous campaign, reminding us of now forgotten details of Kennedy's path to the White House" (The Wall Street Journal). The authors have examined more than 1,600 oral histories at the John F. Kennedy library; they've interviewed surviving sources, including JFK's sister Jean Smith, and they draw on their own interviews with insiders including Ted Sorensen and Arthur Schlesinger, Jr.
Written in 1955 by the then junior senator from the state of Massachusetts, John F. Kennedy's Profiles in Courage serves as a clarion call to every American. In this book Kennedy chose eight of his historical colleagues to profile for their acts of astounding integrity in the face of overwhelming opposition. These heroes, coming from different junctures in our nation's history, include John Quincy Adams, Daniel Webster, Thomas Hart Benton, and Robert A. Taft Now, a half-century later, the book remains a moving, powerful, and relevant testament to the indomitable national spirit and an unparalleled celebration of that most noble of human virtues. It resounds with timeless lessons on the most cherished of virtues and is a powerful reminder of the strength of the human spirit. Profiles in Courage is as Robert Kennedy states in the foreword: "not just stories of the past but a book of hope and confidence for the future. What happens to the country, to the world, depends on what we do with what others have left us."
A Thousand Days: John F. Kennedy in the White HouseArthur M. Schlesinger Jr. served as special assistant to President John F. Kennedy throughout his presidency—from the long and grueling campaign to Kennedy's tragic and unexpected assassination by Lee Harvey Oswald. In A Thousand Days, Schlesinger combines intimate knowledge as one of President Kennedy's inner circle with sweeping research and historic context to provide a look at one of the most legendary presidential administrations in American history. From JFK's battle with Nixon during the 1960 election, to the seemingly charmed inaugural days, to international conflict and domestic unrest, Schlesinger takes a close and fond, but unsparing, look at Kennedy's tenure in the White House, covering well-known successes, like his involvement in the Civil Rights movement; infamous humiliations, like the Bay of Pigs; and often overlooked struggles, like the Skybolt missile mix-up, alike.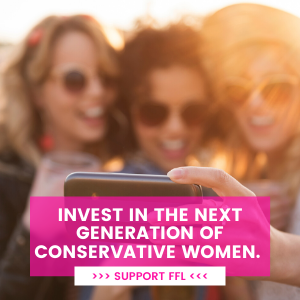 During the ominous two weeks of the Cold War's terrifying peak, two things saved humanity: the strategic wisdom of John F. Kennedy and the U-2 aerial spy program. On October 27, 1962, Kennedy, strained from back pain, sleeplessness, and days of impossible tension, was briefed about a missing spy plane. Its pilot, Chuck Maultsby, was on a surveillance mission over the North Pole, but had become disoriented and steered his plane into Soviet airspace. If detected, its presence there could be considered an act of war. As the president and his advisers wrestled with this information, more bad news came: another U-2 had gone missing, this one belonging to Rudy Anderson. His mission: to photograph missile sites over Cuba. For the president, any wrong move could turn the Cold War nuclear.Above and Beyond is the intimate, gripping account of the lives of these three war heroes, brought together on a day that changed history.
In 1964, Jacqueline Kennedy recorded seven historic interviews about her life with John F. Kennedy. Now, for the first time, they can be read in this deluxe, illustrated eBook. The resulting eight and a half hours of material comprises a unique and compelling record of a tumultuous era, providing fresh insights on the many significant people and events that shaped JFK's presidency but also shedding new light on the man behind the momentous decisions. Here are JFK's unscripted opinions on a host of revealing subjects, including his thoughts and feelings about his brothers Robert and Ted, and his take on world leaders past and present, giving us perhaps the most informed, genuine, and immediate portrait of John Fitzgerald Kennedy we shall ever have. Mrs. Kennedy's urbane perspective, her candor, and her flashes of wit also give us our clearest glimpse into the active mind of a remarkable First Lady.
Future Female Leaders is a participant in the Amazon Services LLC Associates Program, an affiliate advertising program designed to provide a means for us to earn fees by linking to Amazon.com and affiliated sites.