The fall semester has flown by, and before we know it, Christmas break will be here. For those of us who are juggling final exams, final papers, and getting the last of our Christmas shopping finished up, figuring out the best gifts for our friends and family can be a stressful endeavor. If you are anything like me, you have more than one Republican girl in your life that you need to find gifts for. Have no fear, because every Republican lady is looking for these eight gifts.
1) Conservative reads
Whether you get the Republican girl in your life classic conservative reading like anything by Ayn Rand or the newest release from Nikki Haley, she is sure to be excited to have something fresh to read over the holiday. The hardest part about this gift will be picking just one book for her. If you aren't familiar with great conservative reads, the
FFL Library
is sure to have some great recommendations for the Republican girl.
2) An "I Owe You" CPAC admission or plane ticket
Coming up in February, every conservative girl is going to want to attend the Conservative Political Action Conference (
CPAC
), the premiere event for conservatives of all ages. Last year, several presidential candidates spoke at the conference as well as prominent conservative pundits and authors. By offering to purchase a CPAC admission ticket or a plane ticket to D.C. in February, you can help give the conservative girl in your life a Christmas gift she will never forget.
3) Business casual wardrobe staples
If the Republican girl in your life is in college or a young professional, she is looking to make good impression at internships, school, and work in order to advance her budding career. A great way to make such an impression is through quality business and business casual wardrobe staples.  Do not underestimate how useful of a gift that nice neutral pencil skirt, quality blouse, or well-fitting blazer can be for the young professional girl.
4) Socks
Everyone loves socks. Some great picks for the Republican girl include a nice pair of elephant socks or even a pair of striped socks similar to the
classic George H.W. Bush
pair. Another fun idea for socks is to get a thick, warm pair of cabin socks, like our

FOX News & Chill

socks

. Any girl who has to go out in the winter months will be grateful for a pair of thick socks to keep her feet warm while walking to class or even just walking across cold hardwood floors. Warm, fun, and functional;
what could be a better gift?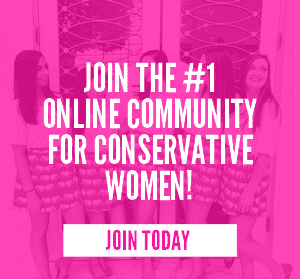 5) Supplies for a fun hobby
Whether the Republican girl in your life has an existing hobby, like knitting, sewing, painting, cooking, etc., or needs to decompress after a stressful election season, supplies for a hobby are a great way to help her continue or get started. A classic cookbook, new kitchen tools, fun new yarn, or canvas and paint are great supplies for a hobby but often cost enough money to create more stress. Cut out that stress by buying it for her yourself.  Supplies for a hobby are great gifts, because they will last long after the holidays have subsided and provide more than just a material object.
6) Republican kitchenware
Every Republican kitchen needs a few elephants to spice up the room. Whether you treat her with a
fun GOP wineglass
or new plates and mugs, she is sure to appreciate the Republican flair in her kitchen. Online stores are great for these kinds of items, but make sure to order with plenty of time to spare.
7) Wall decorations and box signs
Box signs are all the rage now, as they have the versatility of both hanging on the wall as well as free standing on a desk or table. You can find a quote from someone's favorite author or novel, as well as a nice picture of her favorite animal or the classic elephant. They are a great way to brighten up a room.
8) FFL merchandise
What gift list for the Republican girl would be complete without a mention of all the GOP themed merchandise available in the
FFL store
? From jewelry to clothes to office supplies and
so much more
, the FFL store has something that is on every Republican girl's Christmas list. The only trouble is going to be making sure that she hasn't already bought the item for herself. Happy shopping.