Now that midterms are over, job applications are being sent, the seasons have changed, and the new year finally feels routine, it can be hard to find the energy to carry on productively. By this point in the semester, it can be difficult to find motivation to get things done. Especially if you aren't used to taking classes from home, this quarantine could prove to be a difficult adjustment. But you
can
do this, and if you need inspiration, we asked 9 women what they think about or do to face the end of the semester with determination and focus.
Liana:
"Staying focused during the second half of the semester (especially if all your classes are now online, like mine) can be difficult as you look forward to the finish line. I try to set goals each day, ones that are reasonable and achievable based on what I need to get done that week. By breaking it up into manageable tasks, I don't feel as overwhelmed by the workload. And finally, I find encouragement in this verse."

Colossians‬ ‭3:23‬ "Whatever you do, do your work heartily, as for the Lord rather than for men…"
Aryssa:
"Now that the end of the semester is in sight, I recommend taking a few minutes and writing down every major thing, academically, standing between you and the end of the semester. For example: 2 Papers for Class 1, A Final exam for Class 3, A Group Presentation and a Speech for Class 4, etc. Write them out in general terms. Yes, you'll outline your papers, but outline and write don't need to be two separate items. Seeing how little, or how much, you have left to do that semester can be motivating. Also write down dates and groups by class as well as date so you can prioritize, Work ahead if you can, obviously, but I found, especially during my last semester of undergrad and my last semester of grad school, that the list was intoxicating to use because as I crossed things off, I was one step closer to being finished. Don't do this too early though–like at the beginning of the semester—because it can be overwhelming. Doing it post-Spring Break is usually perfect!"
Whitney:
"Staying positive is critical to conquering the end of the semester. To stay motivated, I like to make a playlist of my current favorite songs to listen to while I get ready and complete assignments that don't require much focus. I like to include a lot of worship music because it is uplifting. I put motivational quotes as my computer background to look at before opening my assignments for the day. And I also write a motivational quote and a bible verse in my planner each week. Find what motivates you and use it to conquer the end of the semester. "
Jillian:
"When working from home, I really try to be deliberate with my time. As a young woman with ADHD, I do best when I have a set schedule and know what I have coming. I am really leaning on my phone calendar to try and block out time for assignments. I'm committing to working on assignments and readings during the usual class time I would have been in otherwise. 
"The other part of this is setting up a place to work. I am currently based at my parent's house and we are lucky to have two rooms with large tables and lots of natural light. I'll be setting up a workstation with my laptop, any chargers I need, pens, pencils, paper, and my notebooks. In order to stick to my school schedule and keep it as normal as possible, I'm going to start my morning with a cup of coffee and change out of my pajamas. This puts a barrier between relaxing and working."

Emily:
"

Keeping motivated at home is hard- especially because I'm attending grad school and working full time. I'm totally guilty of working from bed and trying to sneak in an afternoon nap between classes. But, I find the best way to stay motivated throughout the day is skip the lunchtime nap or Netflix binge and opt for a quick workout or yoga session – even if it's only 10 minutes it helps you stay refreshed and gives you a mental break!

"
Natalia:
"Ending the semester or year during circumstances like these is hard, especially when you are missing some of the ceremonies and exams that normally mark the end of the year. To stay motivated, I recommend focusing on two things 1) the next right thing and 2) what comes after all this. 
"The other day while watching Frozen 2, the song

Next Right Thing

really stuck with me. When everything is dark and uncertain, focusing on the immediate issue rather than falling into existential thoughts is a great way to ground yourself. Rather than worrying about how different everything is right now, focus on the next right thing and move forward in small steps. As Anna says:
'I won't look too far ahead
It's too much for me to take
But break it down to this next breath, this next step
This next choice is one that I can make'
"It also helps to remember that this will end one day. One day soon, everything will be back to normal. With sports teams canceling games and graduation ceremonies postponed, it can be easy to feel like putting in the work now does not matter. But once all this is over, you will have another year to focus on and, perhaps, a new chapter in your life to work through. When lacking the motivation to continue on this semester, try to think about what you're working toward and how important it is for you to put in work now to get there."
Sydney:
"To conquer the end of a semester, especially during a time with a lot of uncertainty, it is vital to take time for yourself. Do not get me wrong, I am 'Type A' to a T. I do not go anywhere without my planner and pen, but it is so important to just turn off the school sometimes. I've found taking time to watch a show every few nights with someone I love to be a major help with the burden of anxiety and stress that starts to build after midterm."
Madeline:
"The best advice I can give for finishing the semester strong is to prioritize the things that matter most to you. So much of my college career was spent trying to do ~allthethings~ as fast as I could and it ultimately led to burnout. I have found that I am able to stay motivated more easily by taking the time (even 30 minutes) to step away from the schoolwork and invest in something that helps to fill me up – which doesn't include social media! This was an important lesson that I learned the hard way, but ultimately Instagram doesn't truly fill me up, it just acts as a way to numb. Setting aside time to do the things that make me better is a priority now that I only wish had been the case sooner."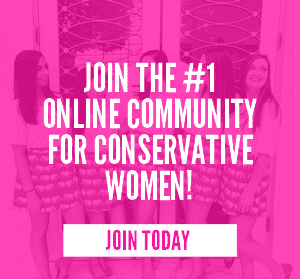 Caroline:
"Come to me, all who labor and are burdened, and I will give you rest." Matthew 11:28
"Jesus spoke with compassion as He understood that after a lot of hard work or troubled times comes rest and reward. Believe in yourself the way that the Lord believes in you. Work hard and focus your mind as the end of your stresses come nearer. Remember that relaxation, reward, and as Jesus suggested, rest, are also near. Do not give up on yourself in the same way that the Lord has never given up on you."
CABINET MEMBER
Lucy Hutchinson is a proud Pennsylvanian. Her life goals include riding a bison, becoming a physician, visiting all seven continents, and retiring as an old beekeeper. She spends a majority of her time studying, reading, or worrying about not studying or reading. Amidst that worrying, you're likely to find her gushing about Jane Austen, Israel, sun protection, agriculture, and GMOs.