What's it like to put yourself in the circumstances we talk about in small conference rooms in Washington? What's it like to actually be on the receiving end of certain policies we advocate for? Surely I have heard my fair share of "build the wall" as well as "no human being is illegal." But what does the border crisis really look like? More importantly, what can we, as conservative women, do about it? 
I'm currently serving a year in the Jesuit Volunteer Corps in southern San Diego County. It is about ten miles from the border. In fact, it is a short trek to the now-well-known town of Tijuana. 
My visit to the border.
I brought my FFL investigative journalism skills to the San Ysidro point of entry, seven miles from my jobsite. Thinking I could go pick up something at the store nearby for my household, I did not realize that there is quite literally a huge outlet mall immediately next to the entry spot. My curiosity got the best of me. I put my passport in my pocket and went on an adventure through the Mexican border and back – in less than thirty minutes.  
The look on my face could not hide my apprehension as I was walking into the infamous Tijuana, the town frequently discussed on the news. Countless people told me to "be careful" when I moved to the southernmost spot of California. Why? Because of the way the media portrays the immigration crisis. Perhaps, I was there on an odd day, but I was not questioned once while simply meandering into our neighbor country. On my return, I talked to a singular US customs agent. I know this does not speak to the overall crisis that is in fact occurring, but I could not help but share this uncommon venture. 
It makes me better defend and understand my own principles. 
This is all to say that the conservative in me was immensely displeased. How could the point of entry be so calm? How could there be a fancy outlet mall right next to it? In fact, how come there weren't a lot of people – both migrants
or
agents? Keeping in mind my limited time spent there, I was still wondering what this meant for border security. I'm left no choice but to read and seek out the answers – then communicate them. We are well-versed in our preferred philosophies, but I do not know it all and have so much to learn from others, especially the populations that are, by some identity politics narrative, supposed to fit an agenda.
I'm not one to necessarily endorse the "build the wall" chants one endlessly hears at CPAC, but my conservative position on border security still seems to stand. The rule of law takes precedent. Protection should be prioritized in order to prioritize said rule of law. Foreign policy should encourage economic development in other states in order to assuage the flow of migrants. This comes down to government responsibility. As my favorite senator, Rand Paul, argues, one can only help for so long before responsibility, self-sufficiency, and self-help must takeover. I've found that self-studying and just listening to others is often the best thing we can do as conservatives. Then, we can challenge ideas in a logical way.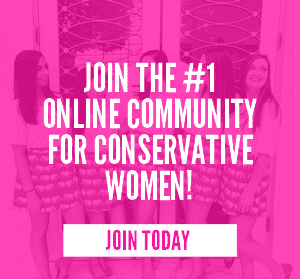 It makes me love others better and not just see what's on the TV screen. 
As a domestic violence counselor, I am seeing a lot of situations first-hand that are super politically heated, including fixing paperwork if someone is deported. Previously having seen these cases through a political, Washingtonian lens, they weren't really too personal. Now that I'm developing relationships with this community, I more deeply understand the reason for proper functioning border security- not the other way around. This is an incredibly uncommon political view for those of us actually serving this community. Usually, we are told to "abolish ICE" or that we are racist for supporting the President's stance on immigration. People are people wherever we are. Though we often hear the semantics of human rights sternly spoken at us, there is something to be said for the
humanity
.
As conservatives, we can get so caught up in winning an argument. Sometimes, we forget that for certain populations, there is nothing debatable about what they go through. Being a traditional conservative, I must consciously acknowledge both my responsibility to help others, but also to help others help themselves. Still, I often hear my coworkers talking about their Mexican relatives. Those of whom oddly enough work for ICE as I practice my Spanish skills and learn about their Mexican culture. Meeting people where they are and adopting an apolitical love for them is a central tenet I abide by.  
It builds my faith. 
The border crisis encourages- and even demands- faith-based involvement. Politics can be so intertwined with religion, but I find that faith communities in the area are more inclined to offer services in an apolitical manner. Not only does this benefit my own spiritual growth, but encourages me to understand the role of government and religion when addressing these kind of crises. This ultimately leads to better enlightened understandings of conservatism. With my faith-based job emphasizing human dignity and love of one's neighbor, my stance is only reaffirmed. 

Overall, community service at the border makes me a better conservative, even if I am the lone wolf. I've enjoyed surrounding myself with others who do not share my worldview. It encourages me to understand it better for myself. I cannot simultaneously promote traditional family values without love for the other. This, however, does not mean I must take an open-borders position. If anything, my time spent here only helps the position for conservative immigration policies, but there is a lot left to learn.